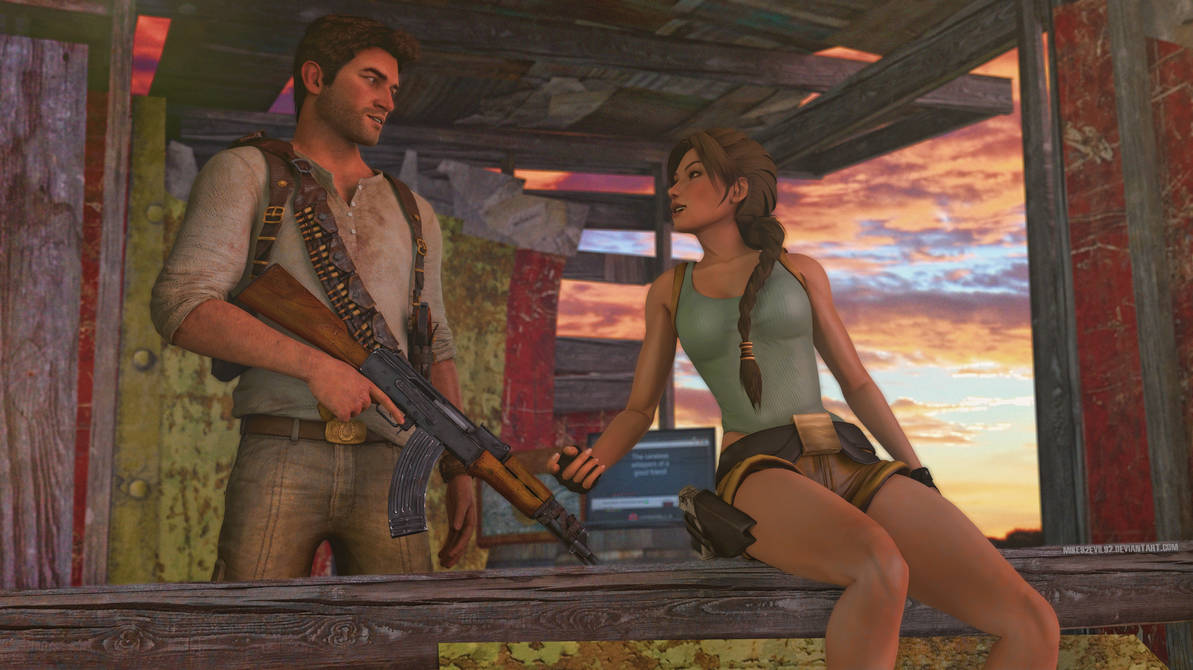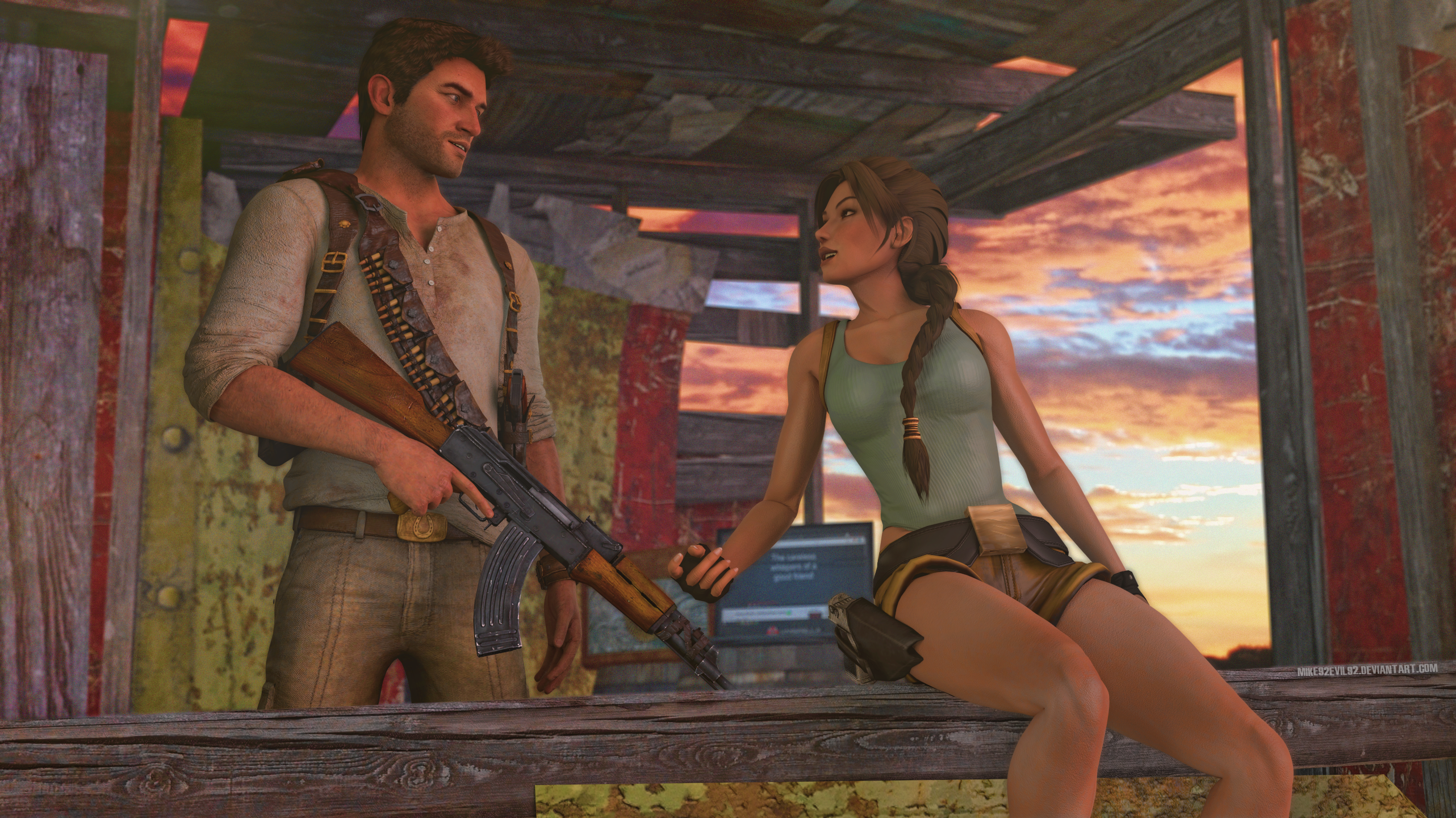 Watch
Waiting for extraction meanwhile they talk about previous works, after the recover of an ancient treasure.
Oh boy was pretty hard to choose a model of Lara... and title for the image... @.@
Nathan Drake by
junkymana
(really, thank you so much again for this model)
Lara Croft by
legendg85
Building by
doppelstuff
Barrels and Laptop by
X-N-A
Sun box by
lezisell
Ak47 & Colt 1911 by
eddiehimselfstolemyu
Software used: XPS,Blender Cycles and CS5.
Created only for enjoyment and fanart.
No copyright infringement intended.
All rights reserved to their respective owner.

(Both laughing)

Nate: "Man. We were bat shit crazy back there."

Lara: "Even I can't deny that. I must say, I've never been this reckless on any one of my own adventures."

Nate: "Is that good or bad?"

Lara: "With you, I enjoy just letting lose and throwing caution to the wind."

Nate: "Glad to be outlet."

Lara: "I'd be honored to have you as a guest on one of my next adventures."

Nate: "Any 007 stuff?"

Lara: "I can make a Bond out of you if you'd like."

Nate: "Nah. Thanks but I couldn't handle all those hot model women mauling me."

Lara: "Hmhm, good to hear."

Nate: "Now just playing the bad ass action role of Bond, that's for me."

Lara: "I think I can arrange that."

Nate: "It's a date Ms. MI6."

Lara: "Jolly good agent 101."

(Both Laugh)
Reply

I love it

the light, the colours, the scene!
Where can I find the Lara's model?
Reply

thanks, check the description

Reply

I'm sorry xD
Yesterday I looked at the gallery, but I hadn't absolutely seen the model. Now I found it! Thanks c:
Reply

Damn I love this! I really love Lara and Nate and have been hoping for a crossover since Drakes Fortune was released! I still really want this to happen! With old Lara though! shes the best

Amazing work here.
Reply

I absolutely LOVE this and thank you for letting me feature it in my Croft/Drake group! I really hope you'll make more with these two and if you do, please submit them here:
croft-and-drake.deviantart.com…
.

Reply

hehe thanks for the kind words, it means alot! I will have your group in mind if i ship them more

and i'm glad that you like it!
Reply

Omg! I totally love that! * - * I love seeing Lara and Nathan together!

This is such a cool scene! I really could imagine a Meeting like this in a game. They really need to make this happen!

Reply

I know, i want a game like that but with the old Lara not with the new one XD
i'm glad you like it!

Reply

It was about time that somebody thought in a NathanXLara pic.... I love it. I truly love it.
Reply

Thank you so much, there are more images from other users but those are more like confrontation scenes

Reply

Reply