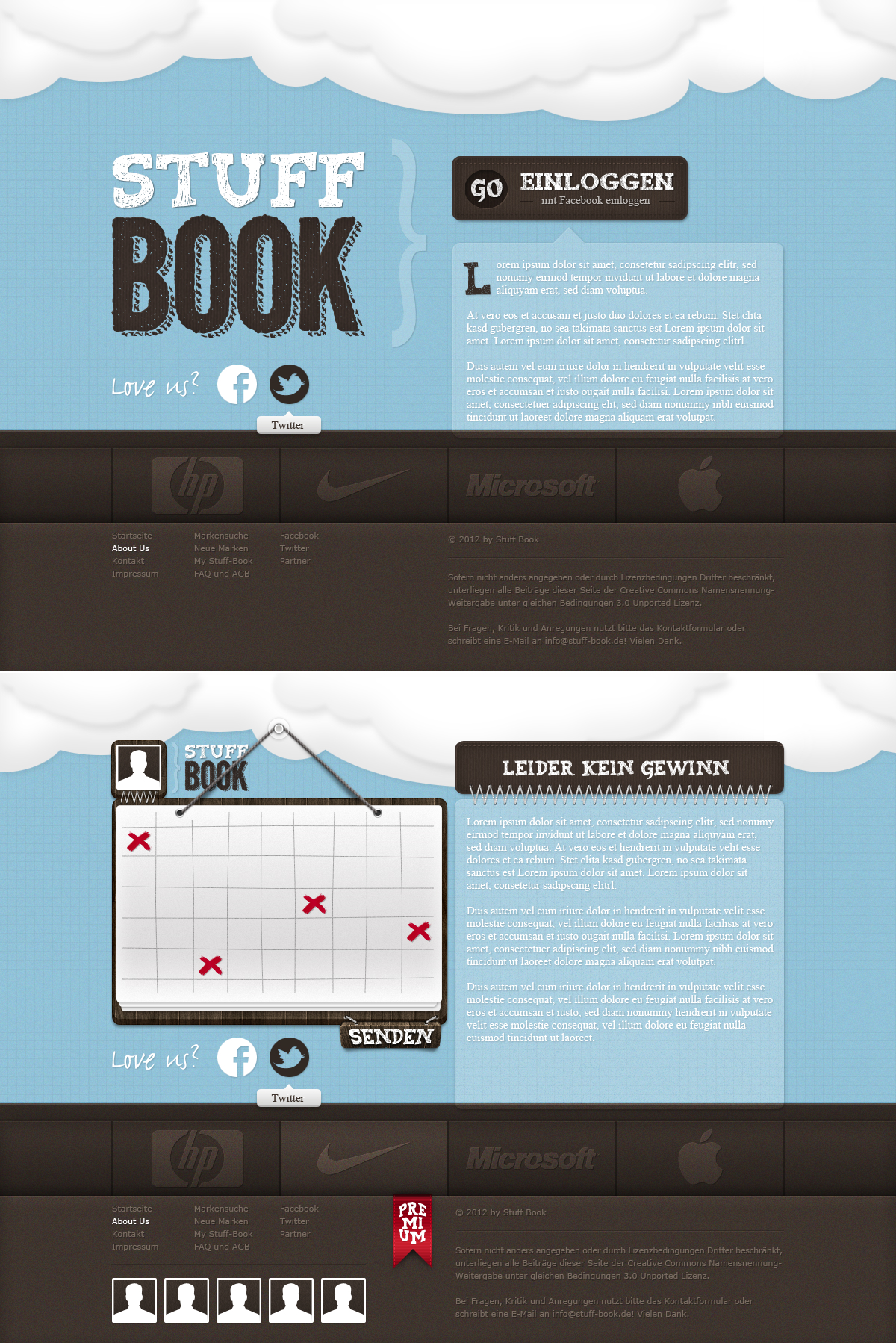 Please, try translate to Portuguese.

Visual (Visão): Eu gosto do alinhamento e estrutura, mas a interação entre as cores não me pareceram harmônica.
Originalidade (Originality): A tipografia ta perfeita, bem original, gosto também das nuvens, só faltou um acabamento mais técnico nas nuvens.
Técnica (Technique): Como disse anteriormente, faltou um pouco de técnica no acabamento das nuvens. Gostei muito das texturas.
Impacto (Impact): Num contexto geral você se saiu bem. Continue estudando e se aprimorando. Desenvolver layouts para web não é tarefa simples, tão pouco bem valorizada.
Tenha sempre o desejo de crescer e seja sempre o melhor.
Abraços
Daniel Neves
The Artist thought this was FAIR
2 out of 4 deviants thought this was fair.