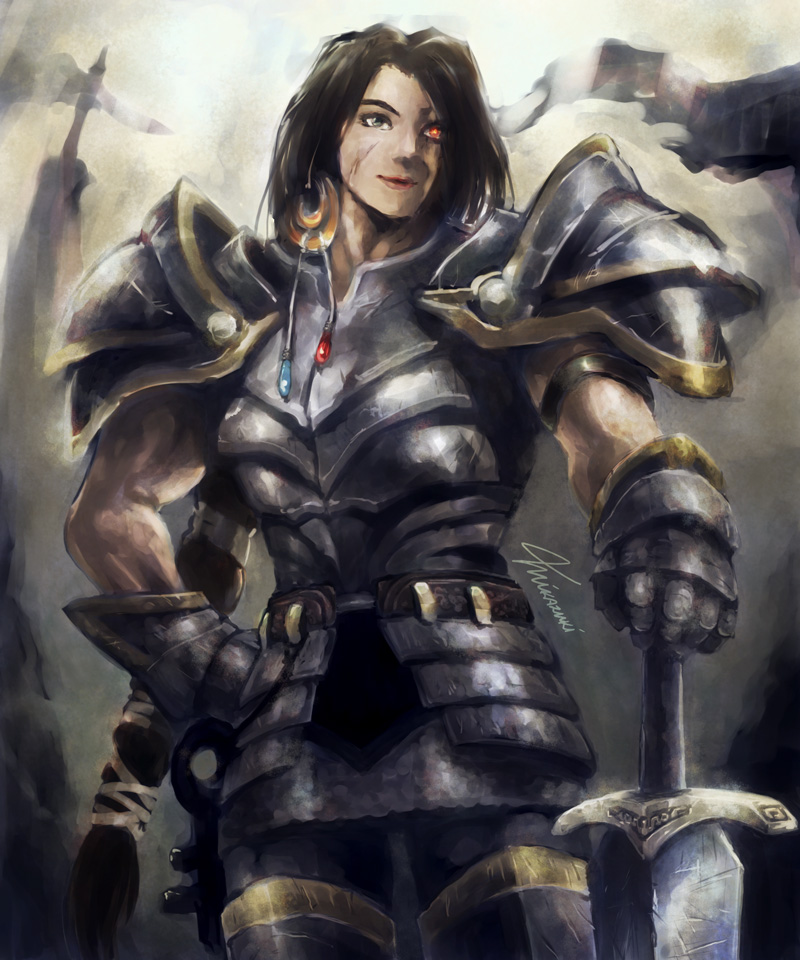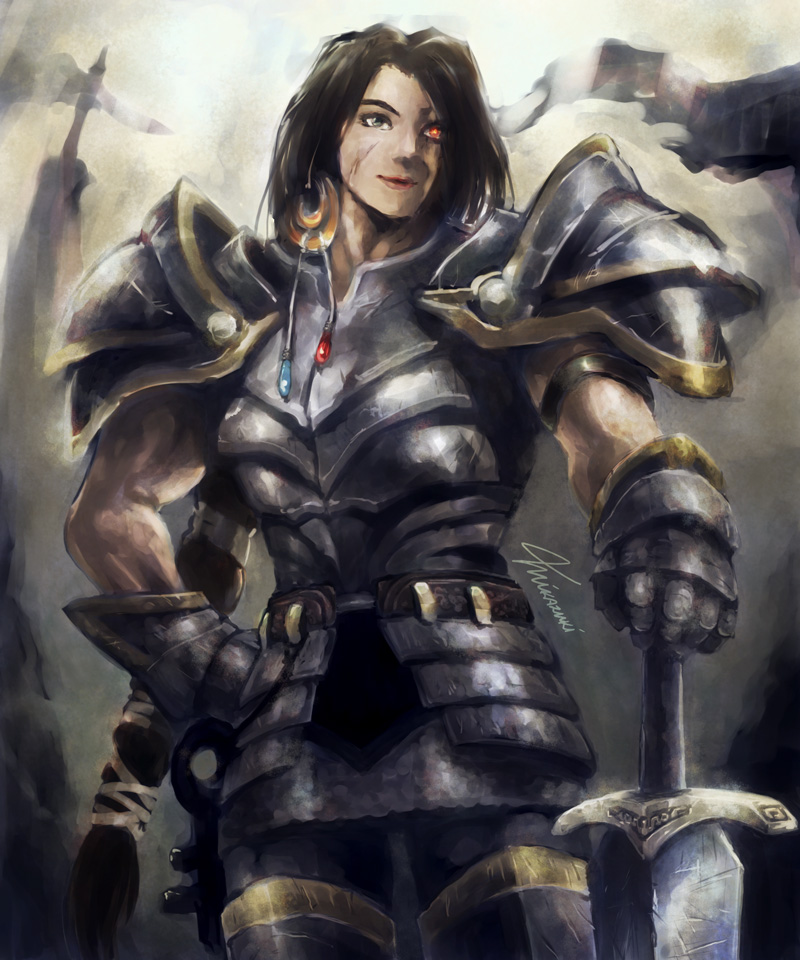 Watch
"Men and women from every race, warriors and mages, barbarians and kings... the Grey Wardens sacrificed everything to stem the tide of darkness... and prevailed."
Remember the second commission I mentioned months ago?
Introducing Xailan, a character by Amer.
She is loosely based on the grey wardens of Dragon Age 2, the stalwart vigilantes who appear whenever the darkspawn rise up. Xailan is of noble birth, who has chosen to take the more rugged path. Despite the many battles and horrors she's been through, she maintains an upbeat nature and enjoys posing for portraits such as this one, commemorating a well-earned moment of victory on the battlefield. She is somewhat enshrouded in mystery, possessing ancient relics of known and unknown powers.
"Xailan has the tendency to prefer the simplicity of combat over the often convoluted nature of politics. She'd often joke with her siblings that she would find battling a horde of demonic overlords infinitely less frightening than participating in a debate over tax rates."
My armour drawing ability has improved 300% from this. Cheers!
Art © Mikazuki
Xailan © ~
Amerthen00b
A little fun comic featuring Xailan: