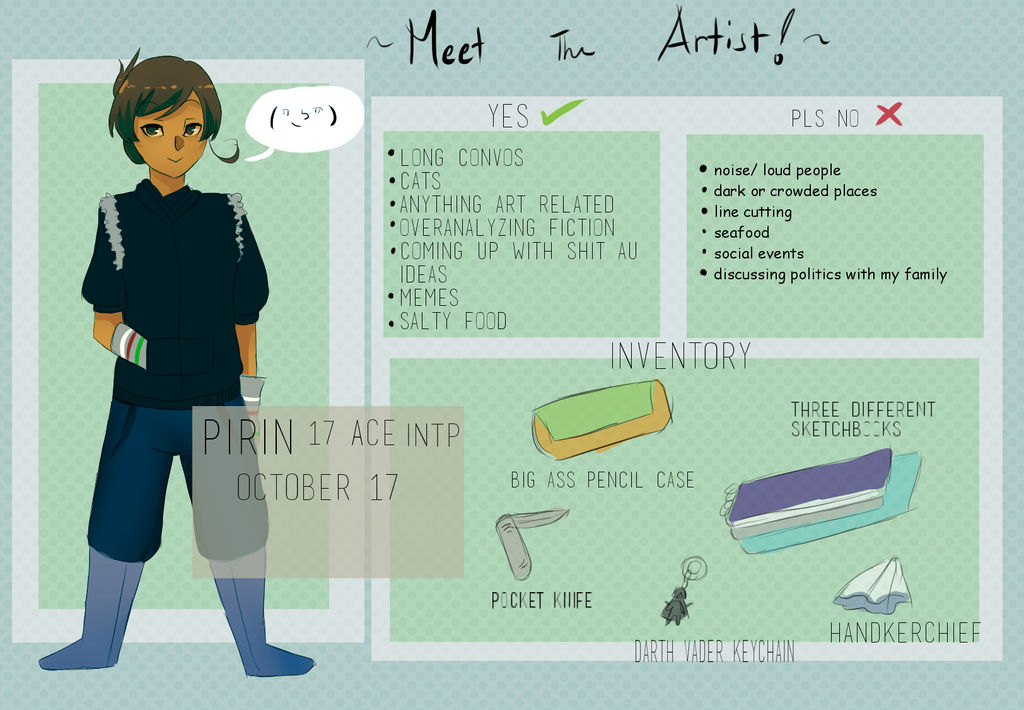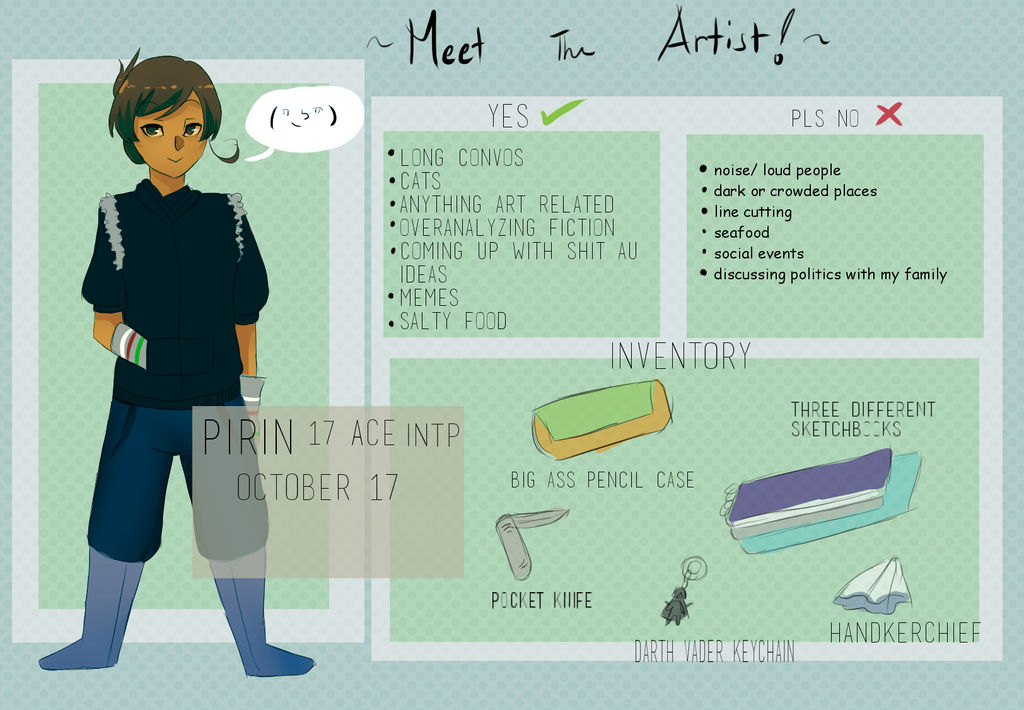 Watch
Late to the bandwagon as usual

Gosh almost everything on here is the same as mine except for disliking seafood. Nice work!
Reply

Why do you not like seafood? Are you allergic?
Reply

I dunno I just.. don't like the taste of seafood? 0.0 I'll eat some types of fish but mostly if there isn't anything better. Otherwise, just nope.
Reply