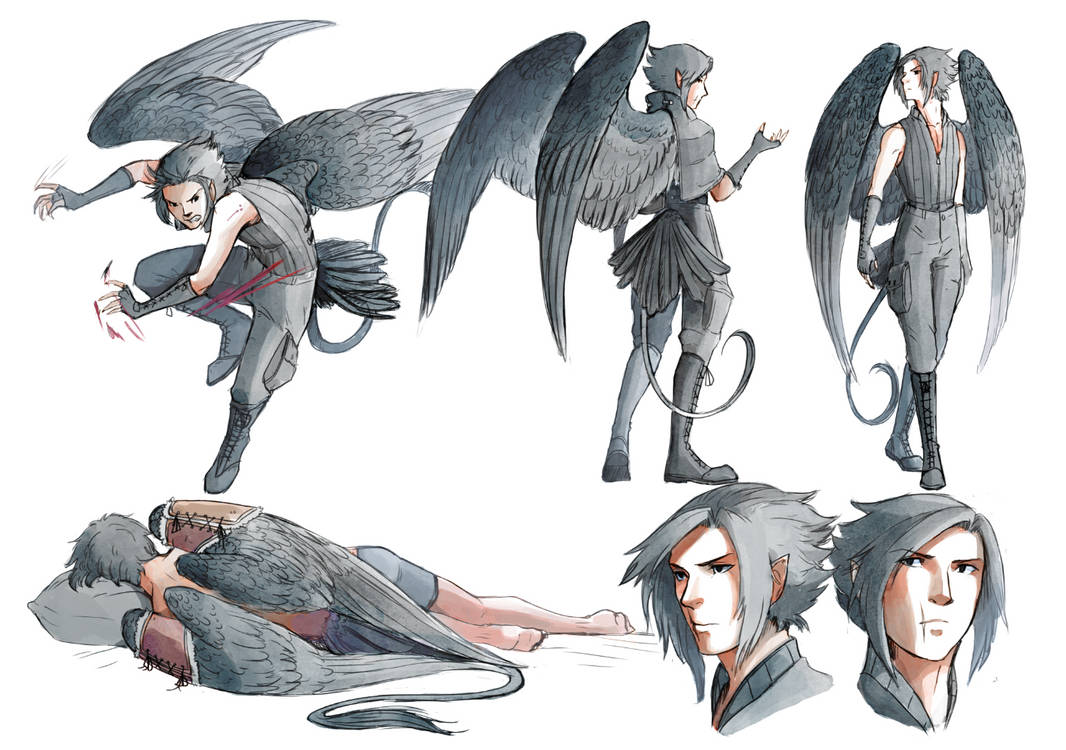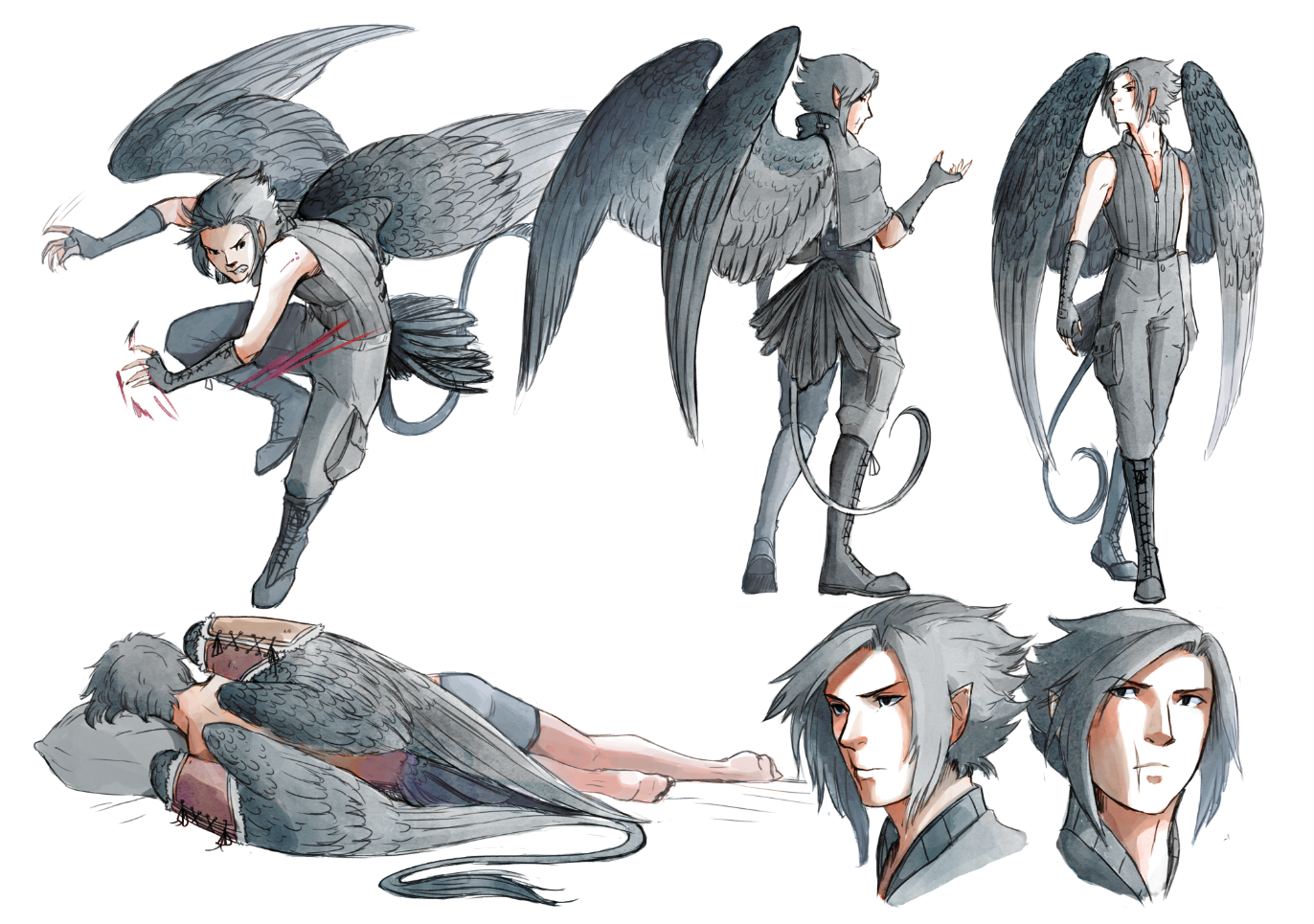 Another commission for
DirectorFlik
of his character Ven, who was a really cool design to work with and I enjoyed it so much.
Thank you Flik!
Media:
Adobe Photoshop CS5
Wacom Cintiq 13HD

Nice!
Extra kudos for considering the real problems winged people have with ordinary clothing and not just sticking his wings onto his vest!



Reply

Reply

Glad you noticed! There is a lot of fine detail about their problems with simple things like clothing that I have written up. Mikael did a wonderful job of illustrating some of these!
Reply

Winged folk are my thing! Clothing with wings is literally the first thing I notice. That and wing anatomy.

Mine have pretty much solved that problem by not bothering so much with upper clothing. And such that they do wear tends more towards scarves, wraps & poncho-like articles. Another winged folk dA artist I like solved it with a kind of "bandage wrap" garment. But leader of the Black Wings has a certain flair that I think require a style of clothing that wouldn't be a good fit for my folk!

By the way, I love the iron-grey hair & feathers! Very nice!
Reply

Ohh, he looks dashing!
The wing clothing for the night is a neat idea!
Reply

Reply

Reply

Yep! Those are actually pretty important in an earlier stage. Muscle spasms can cause wings to slam into things, so restraining them when in close quarters or sleeping is fairly important.
Reply

Ooh awesome work of him!

Reply

He turned out so incredibly well! Fantastic design work as always, and you are always so wonderful to work with. Can't wait to keep forming more of the group

Reply