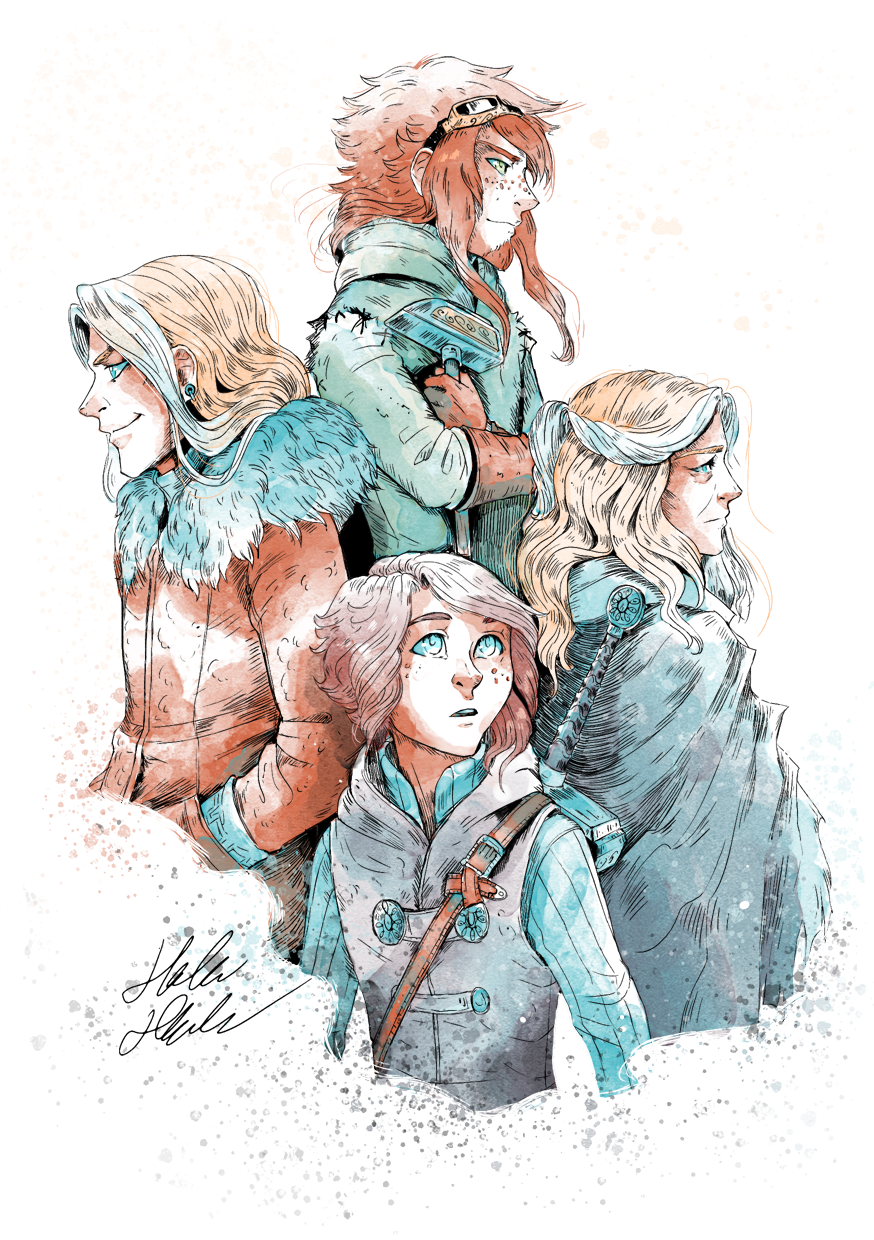 A design made for some exclusive prints in order to celebrate Year In Hereafter's upcoming second anniversary. Happy to start updating the comic again sooner or later!
New to the comic? You can start reading it from here: www.yihcomic.com
Year In Hereafter is an indie fantasy webcomic inspired by the Finnish folklore, and Kalevala, the Finnish national epic.
The comic updates every Sunday, with an occasional Wednesday update.
You can follow Year In Hereafter's updates on my Twitter, or Facebook!
You can also support this comic (and two other comic projects) through Patreon, if you follow this here link!
The piece Descendents is well created and displays great technique in color and contrast. The watercolor look combined with the animated/comic outline creates rather nice contrast and is a nice way to characterize personal style since it's done correctly.

The color choice is also excellent and gives a triadic color scheme between yellow, blue, and red. This is a great choice because it creates a sense of unity among the displayed characters and also makes them the focus of the piece due to the white background.

I'd say that while this piece isn't necessarily the most original it does a great job at displaying the characters in an impactful way. It also shows great vision partly because of the unique style used. While unrelated, the variety of expressions aids in implying the personality of each character which I think is a nice touch for a composition meant to promote a story.

Great job KaroliinaHankonen, and may your art journey be ever more successful.
The Artist thought this was FAIR
3 out of 3 deviants thought this was fair.