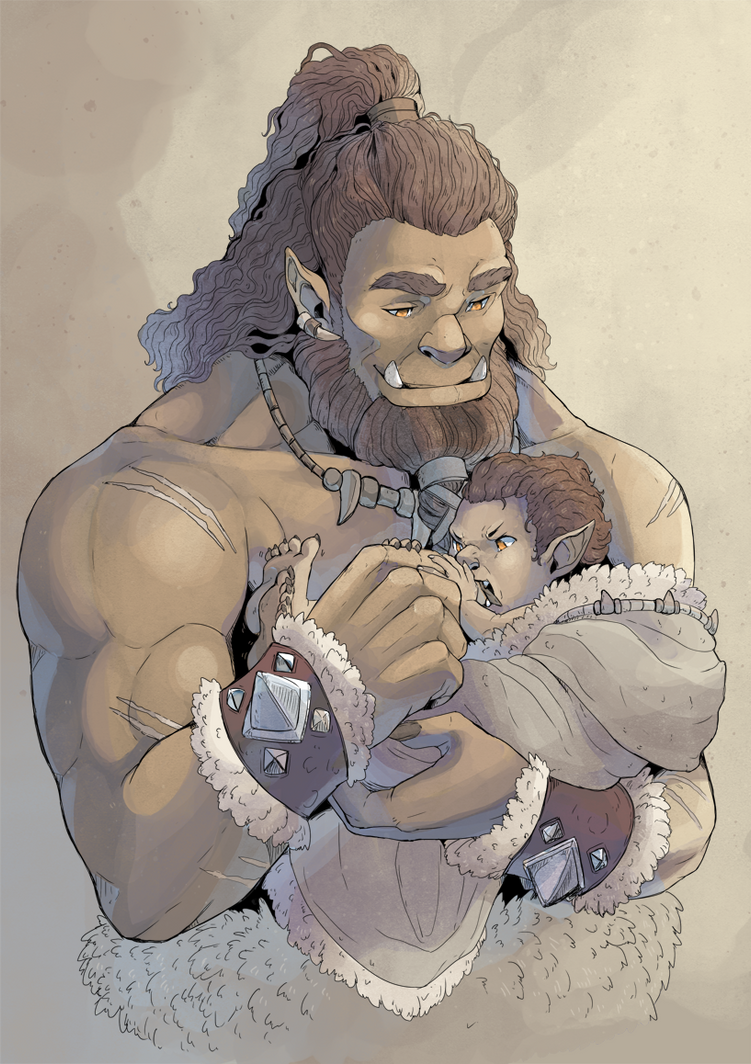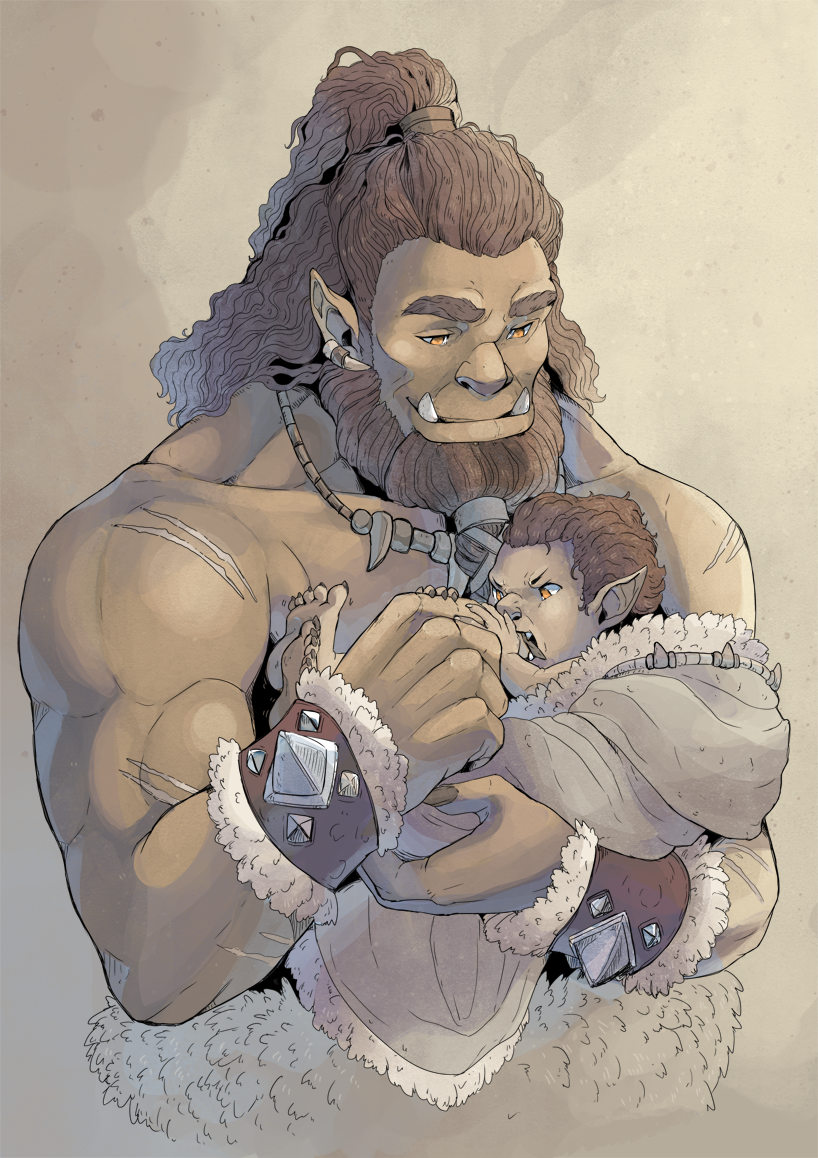 AKA Rushnak and his daughter, Manata. This work was commissioned by
Eepox
Who,
by the way, has absolutely fantastic works, such as this:
I didn't think I was ever gonna draw an orc being all cuddly with a bairn, but... It happened, it was an interesting challenge, and I really enjoyed it.
Many thanks to Eepox for helping me out with getting them to look right~
Media:

Clip Studio Paint
Adobe Photoshop CS5
Wacom Cintiq 13HD

Reply

Daaaaawwww!
Very lovely work and nice idea!
Reply

I love this so much, thank you again so much for this! It turned out brilliant



I am super happy with it!
Reply