Jan 13th:





WINNER ANNOUNCEMENT!



<da:thumb id="425072761"/>
"Tennin" by

digitalpastel

has won the contest and prize of $50!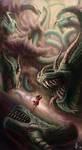 Making haliax our Honorable Mention with a prize of 3 months subscription!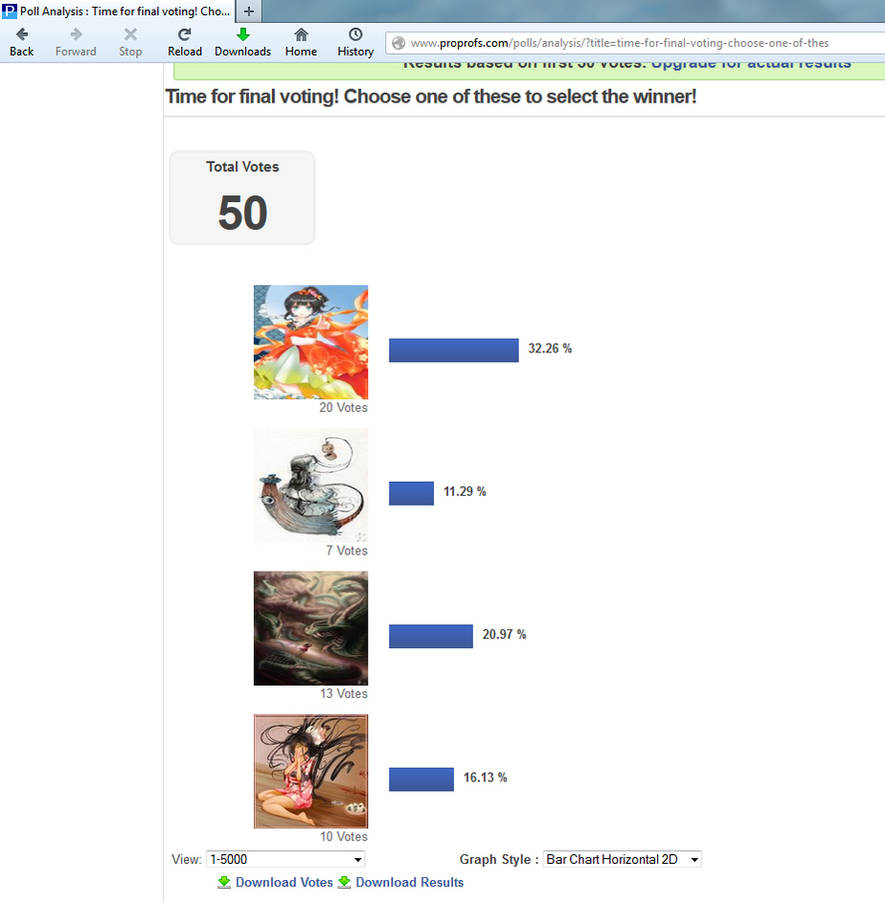 Thank you to every single artist that participated and made this contest a huuuuge success!
I loved seeing all the various entries!
I can't wait to host the next contest!

Jan. 11th: VOTING OPEN!

Read further for instructions!
Please make sure you read the previous update before voting. This is about the art, not popularity.
To vote, please scroll below to the entry gallery in the journal and find which you like best!
Once you have, please visit the voting poll to cast your vote!
This time I ask no one vote for themselves since only the first 50 votes can be counted.
Here are the finalists!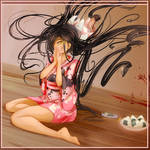 <da:thumb id="425072761"/>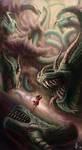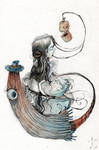 When the maximum of 50 votes is made the first poll to select finalists it will be closed. The top four will be voted on.
In the finalists poll, once the maximum of 50 votes is made, the winners will be chosen based on those results.
UPDATE/ Jan. 8th:
This contest is officially CLOSED. No more submissions are allowed.
Soon as I can later today, I will open voting and will post the details and instructions.
Anyone participating in the contest is not allowed to post anything promoting themselves to gain votes from friends or watchers.
On the same note, having friends do the same for you is also against the rules.
This includes any other social media too, like tumbl, FB, ect.
If I see anyone doing this, they'll be immediately disqualified.
This is about the art alone, NOT a popularity contest. Everyone will be judged the same.
Please stay tuned today for voting instructions!

UPDATE/ Jan. 5th:
I just went through all the submissions in my inbox. PLEASE make sure yours is here and that I have it! If you do not see it, please resend it.
I noticed a few entries links no longer works or don't work, so please check on that.
Also make certain in your description on the entry that it is clearly marked for this contest, and the name of the Japanese myth it is expressing.
That way voters know what they are looking at.
The 6th of January is the last day for any last minute submissions. You can submit them at any time today or tomorrow.
When I close submissions I will announce it by journal and explain voting.
Draw a Japanese Mythological Figure, God/Goddess, or Supernatural Creature!
Concept
Pick a god, goddess, legendary creature, or mythological creature from Japanese lore! Do your research, because you want to make sure you do it well! There are plenty of places, especially wikipedia to find good information.
Rules

Try to be original! And go all out-- do your absolute BEST. Those pieces will stick out the most in voting.

No bases, traces, and any resources used must be credited properly.

You may submit your entry at any time from opening to the deadline. But I will NOT take anything after the deadline.

Only illustrations will be accepted as this is a visual contest. (Meaning, drawn by you traditonally or digitally.) No literature or photmanips please.

No collaborations. It must be your work only.

Your submission must be NEW and made specifically for the contest. Nothing previously submitted to your gallery or made for something else is admissible. The character must be your original design, and not one from an existing work/anime manga/fandom, either.

One entry per person.

Japanese mythology only! Here is an article of Divinities and Figures:
en.wikipedia.org/wiki/Japanese…
and a list of Legendary Creatures:
en.wikipedia.org/wiki/List_of_…
.
You are however not limited to these but must be based off actual lore.

Please make sure in the title or description that the name of the mythical figure, god or goddess, or or type of legendary creature is stated so we know what we're looking at.

Be respectful to other artists whom enter the contest.

Voting will be done by public poll for fairness! So please do not make journals, polls asking four your friends to vote for you. If I see this, you will be DISQUALIFIED.
Deadline is January 6th, 2014


To Submit!
Send me by note your submission with the subject title, "Contest Submission". Your submission must not be an existing work and must be new, made for the contest.
Prize
$50 for the winner!
May be received by either paypal or deviantART points.
*3 month Premium Membership for Honorable Mention.