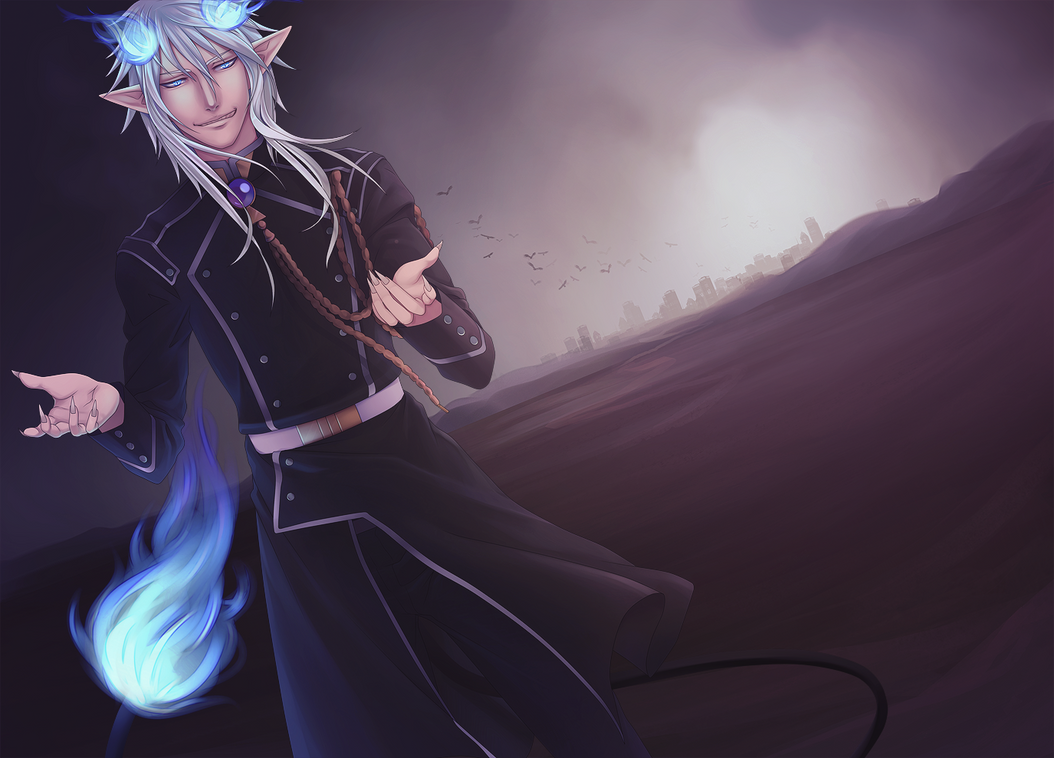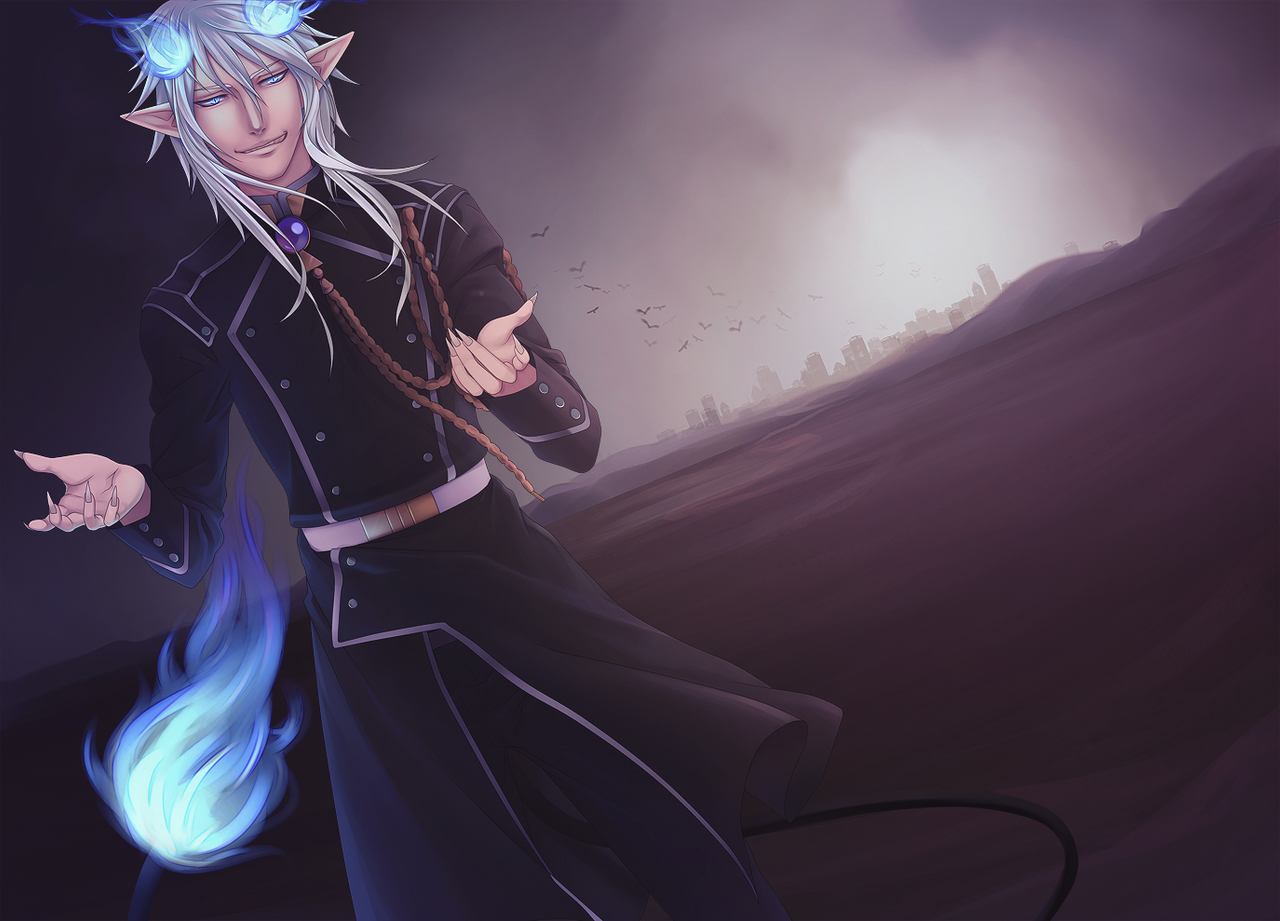 Watch
A fan depiction of Satan, from Ao no Exorcist.
I somewhat based it off a popular depiction of him from some fanart you can see on zerochan, and gave it my own interpretation... since he has no official design in the series.
He probably will not look like this if it's ever revealed. But

I LIKE IT ANYWAY
ignore my fail flames mmk
By the way, if you're wondering about all the hidden comments below, it was about a misunderstanding by someone thinking my art here was not my own, however it has been resolved as I proved everything is my own and I have hidden it all to prevent any further argument--
thank you SO MUCH to everyone who was kind enough to support me! You all are awesome. :'D

Reply

Ya master....

Annabel- Hey Satan... it's being awhile huh?

Annabel- Do you want play with us today?

Annabel- Well do ya ...do ya?

Autumn- As they say in the hood "What is up Satan?"

Autumn- A might I say your looking, expectantly well today. Of coarse you always look well, not matter what you are wearing.

Autumn- Me and my little brother are Honor, to still be one of your loyal Satanic's. All all these years
Reply


(I approve it

)
Reply

I know this isn't the most original thing to say, but YES! I want to go to hell with you!
This pic is amazing. Today is the first time I see your pictures and I'm like "Why I'm not watching her?!".
Your style is so amazing, smooth and delicate that I would just want to hug it!
Everything in this drawing is amazing, the inclined view, the distant city in the background, Satan's pose! I just can't stop looking at it.
The hands are amazingly done. It looks like they are coming out from the drawing!!!
Reply

Whoa!!!! Beautiful work! Love your interpretation of Satan. I must say.... tis an attractive interpretation (I crazy, I know XD).
Reply

this dude is FREAKIN SEXY!!
Reply