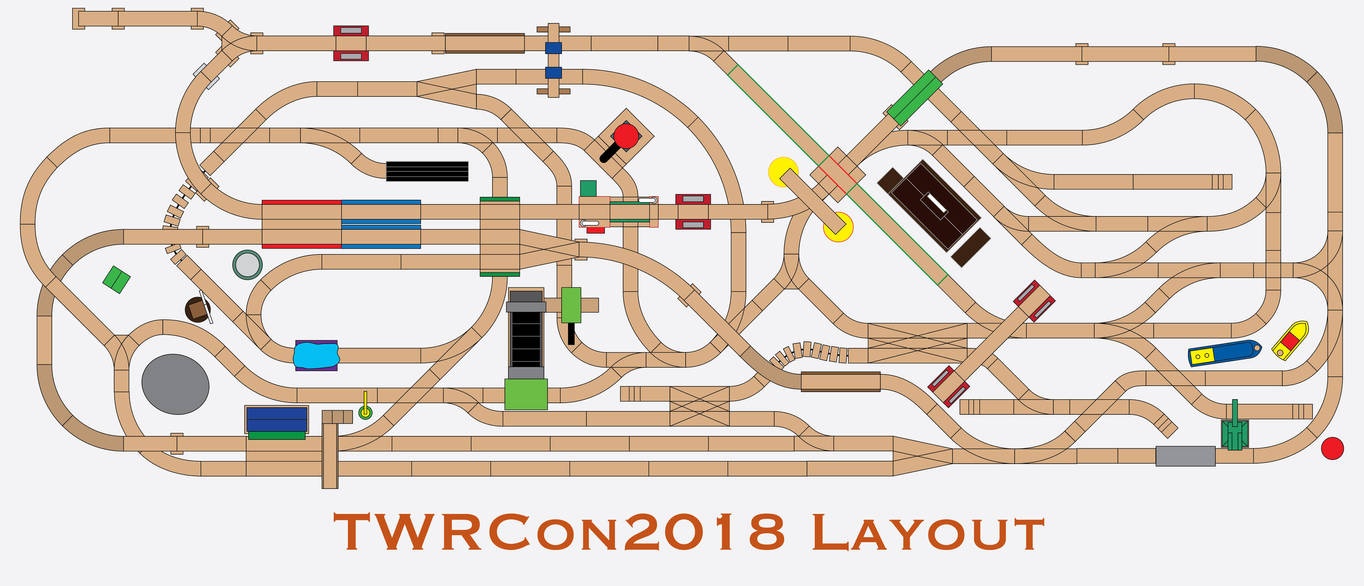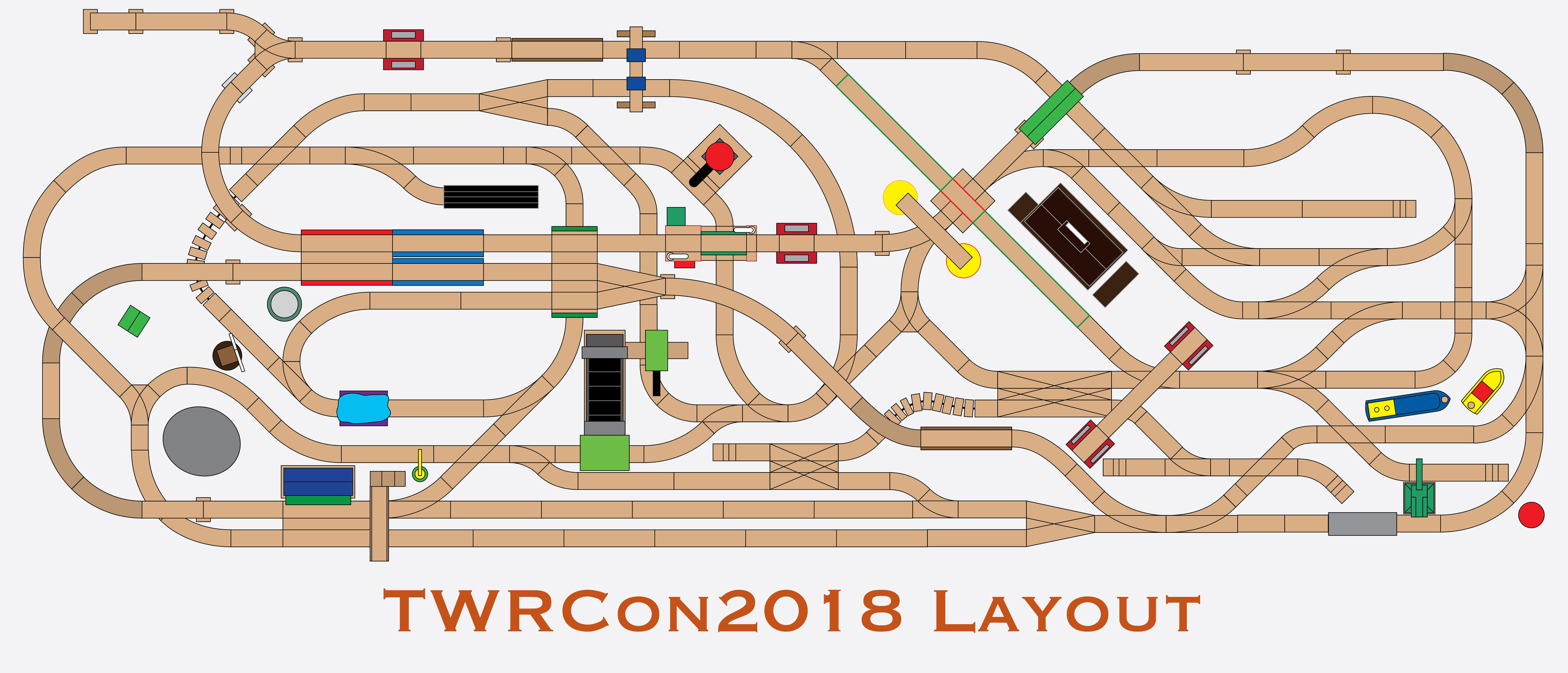 Greetings everybody, I'm back with a very special piece! A couple of days ago, several Wooden Railway users gathered together in the largest meet-up of members from the TWR community ever recorded! During their livestream, they put their differences aside and worked together to construct a massive layout on their board room table, and it was EPIC! So epic, in fact, that I felt the need to commemorate the moment somehow, and what better way to commemorate such an auspicious occasion than by recreating the layout that truly represents what Thomas means to all of his fans, old and young.
After looking at several screenshots and pictures from community members from the livestream, I believe I've recreated this layout to the best of my abilities. Unfortunately, it is not completely accurate as some pieces needed to be omitted in order to make everything fit. Still, I am pleased with the finished product and am happy to include everything that was featured on the layout (including some notable accessories like Sir Topham Hat Mountain, the Baja Blast can, Pringles Stax Mountain, and Michaud Depot!)
Here is a link to the entire livestream:
www.youtube.com/watch?v=_QWCel…
If anyone rom the livestream happens to see this piece, just know that we are all proud of what you do and how much effort you put into what you're passionate about, and we are eternally grateful to know you all! And, to the rest of you.....DON'T SILENCE CREATIVITY!
Side Note: At around 2:11:32 during the livestream, EricPierre53 actually says that someone should make a track plan of this layout, so...here's to you, Eric! I wouldn't let you guys down!