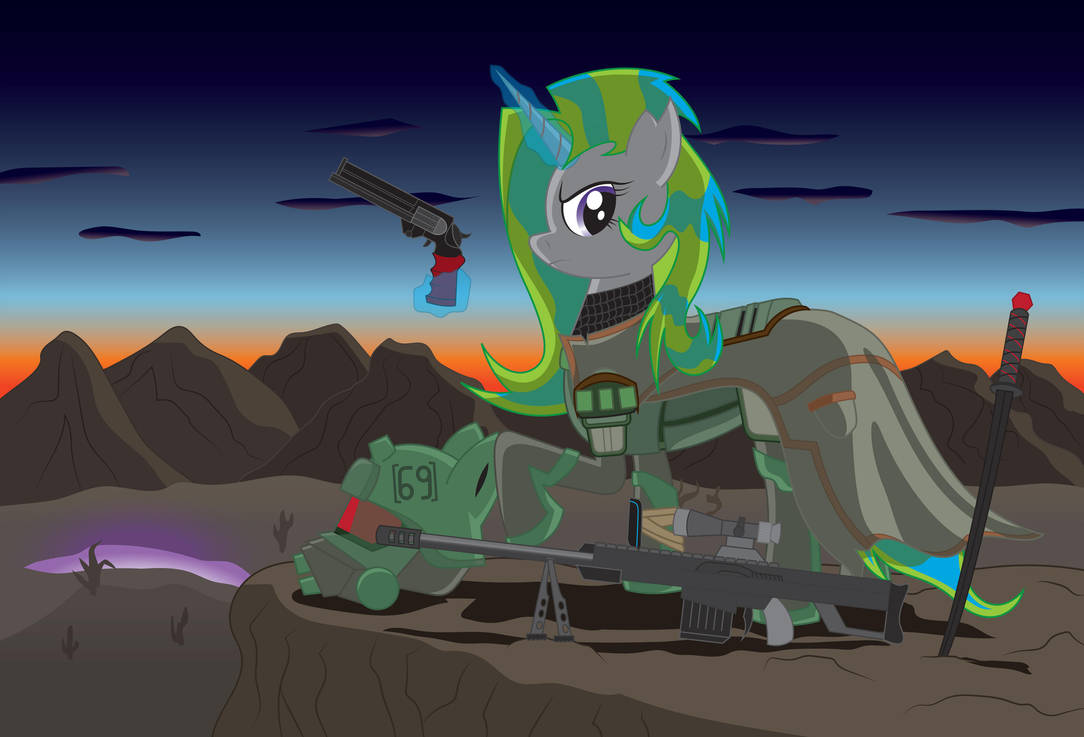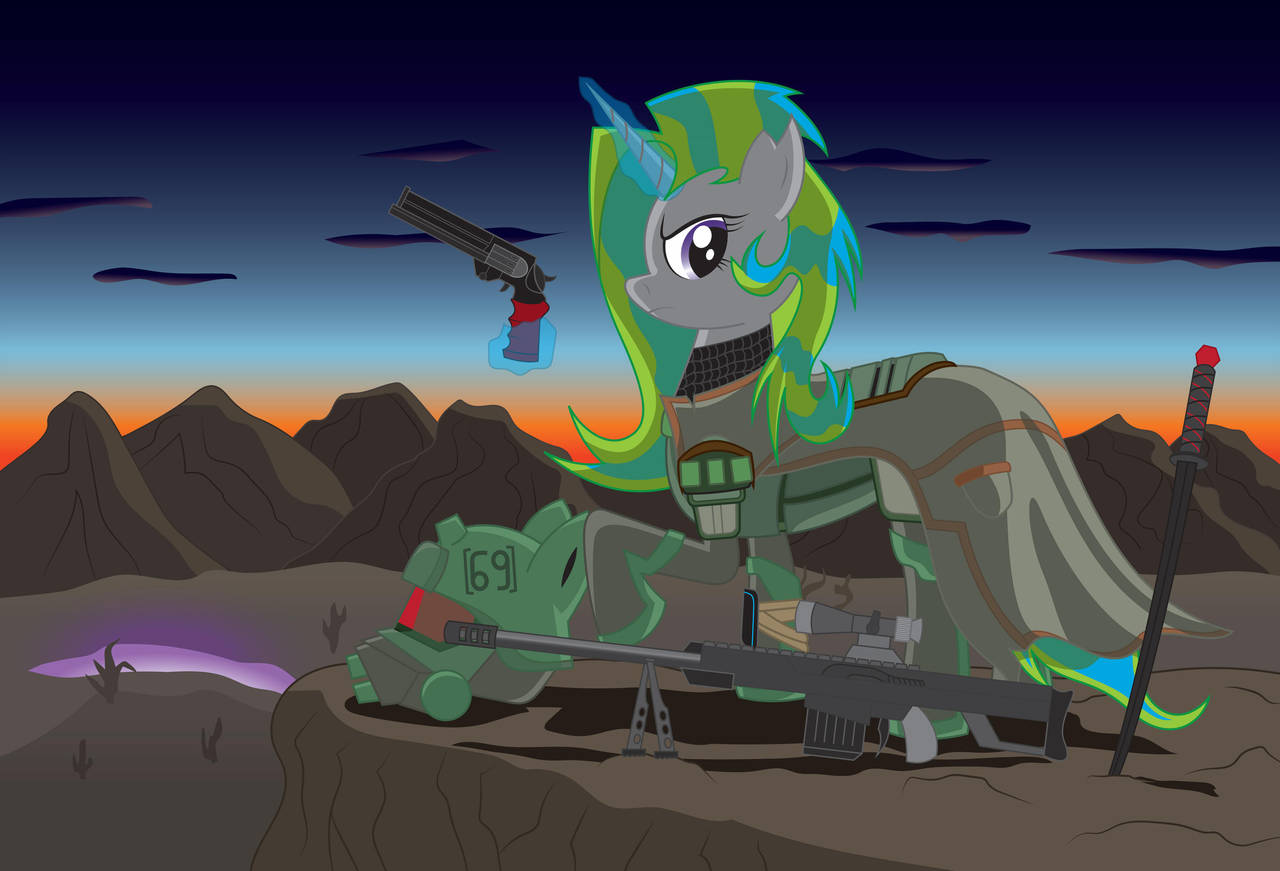 Greetings every pony! Darkblaze back again with another piece of requested art. This piece, requested by SynthetaCrete over on FIMFiction, is for her Fallout: Equestria-inspired spin-off story, Lone Ranger. It is a stealer piece of work that I encourage all of you to take a look at, which you can find here:
www.fimfiction.net/story/40357…
Overall, I am very pleased with how this came out! It took me longer than I hoped with trying to get the right amount of shading and shadows to get down, but I'm glad I was finally able to figure it out. My favorite part, though, has to be my attempt at a dusk/late twilight sky with darkened clouds to match. Synthetic aka Athena, I hope you enjoy your request, and to the rest of you....DON'T SILENCE CREATIVITY!

That looks awesome! Best pic here so far!
Reply

This looks very good

also nice job with the sky
Reply

Thank you! Yes, I'm super happy that I was able to balance the colors right to convey a late setting sun.
Reply

I like thos. Lol looks cool.
Reply