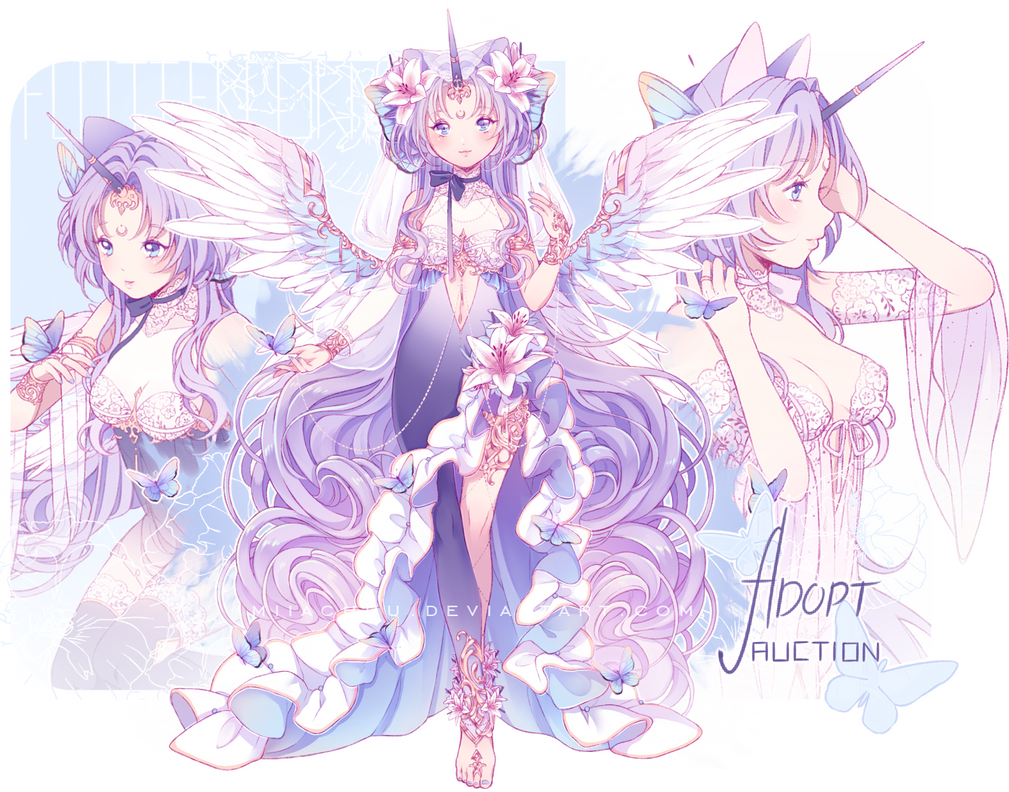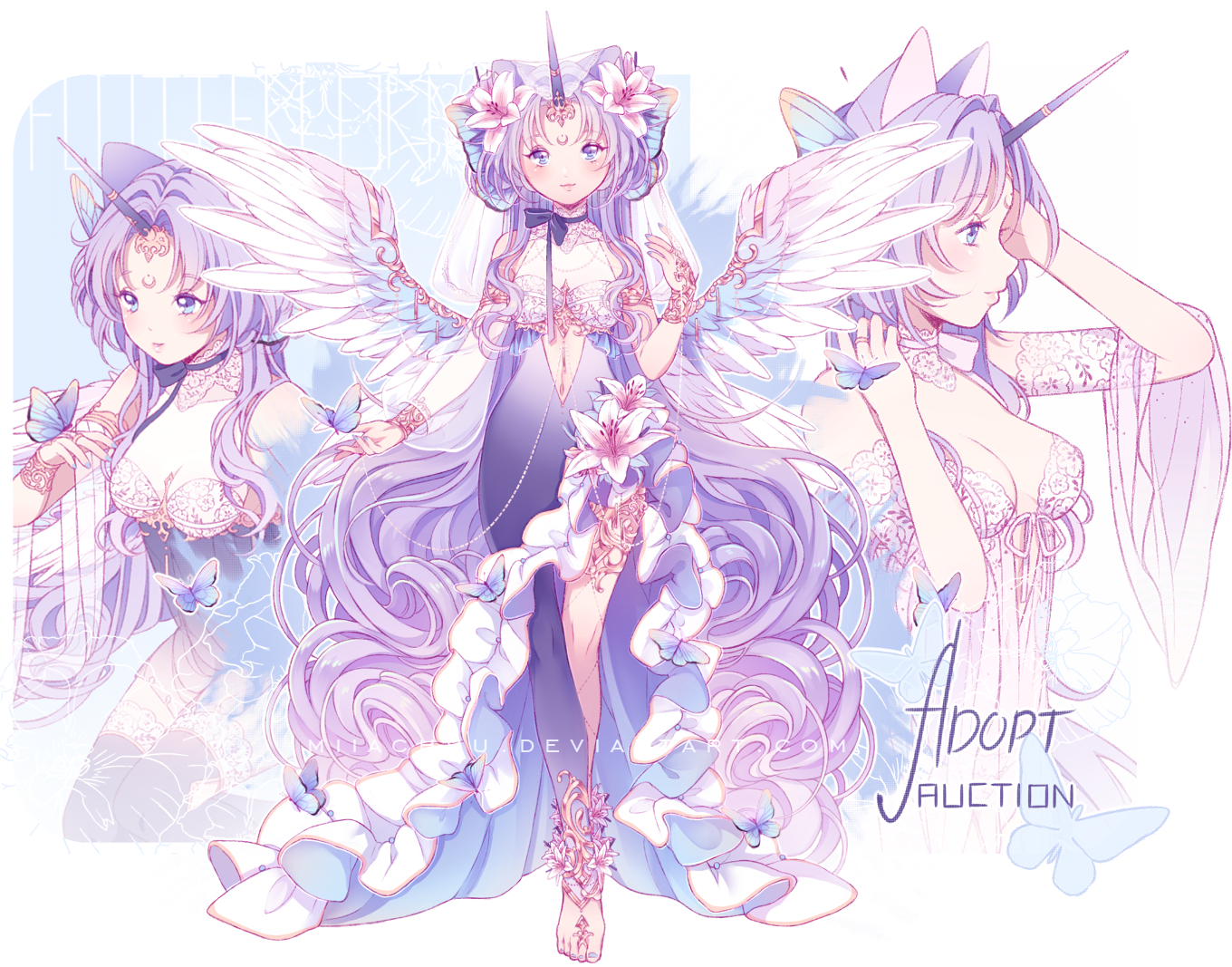 Aaaaaah, I am finally finished with this bby!! Q 7 Q )9 ♥
I've been working on her for the past weeks and I am SO happy to finally share the finished piece with all of you! ;v; //
This was originally supposed to be a collaboration adopt between me and
BabyPippo
, but after some consideration, we decided to make it a guest design!
So I want to take a moment and deeply thank Pippo for her kindness and understanding T v T ♥ Hope we can properly work on something together one day ;v; 9
In any case, I hope you all like this girly just as much as I do! ; 7 ; /
---
.・゜゜・ Description ・゜゜・.
The
Morpho Godarti Fluttercorn
brightens up the environment with her dazzling iridescence and lifts everyone's spirit with her gentle personality. She's an undeniable embodiment of elegance, grace and beauty. She has a fine fashion sense, favouring silk and sheer materials with painstaking lace details and light rose gold accents. Her mature nature and unspoken kindness is highly admired amongst both young and old. Despite her love for everyone, she often enjoys to spend her time in solitude, frequenting the butterfly fields and waters.
.・゜゜・ Butterfly Facts ・゜゜・.
Morpho Godarti, a.k.a. Godart's Morpho, is a Neotropical butterfly found in Peru and Bolivia. The butterfly was named after the French entomologist Jean Baptiste Godart. Butterfly's iridescent colouring is a result of the microscopic scales on the wings which reflect light. (Sources:
1
&
2
)
---
✧・゚: *✧・゚:* Auction
*:・゚✧*:・゚✧
Owner: moondust70 [1,200$]
Better look at the outfits:
Light
&
Dark
Version
Alternative color palette:
Light
&
Dark
Version
---
R U L E S
♥
Paypal only (USD)
♥
Account must be at least 6 months old to bid
♥
Reply to the highest bid
♥
No holds (unless AB)
♥
No refunds
♥
Payment plan is available. Details must be discussed privately (note me if interested)

♥
Trade/Resell for the same price
♥
You will receive full unwatermarked images after purchase
♥
After purchase, you can modify the design as much as you like, give the character a name, story, etc.
♥
Credit me for the original design (My TH - MiiaChuu)
Please read my
Terms of Service
for more information
Art ©
MiiaChuu
Fluttercorn series ©
BabyPippo