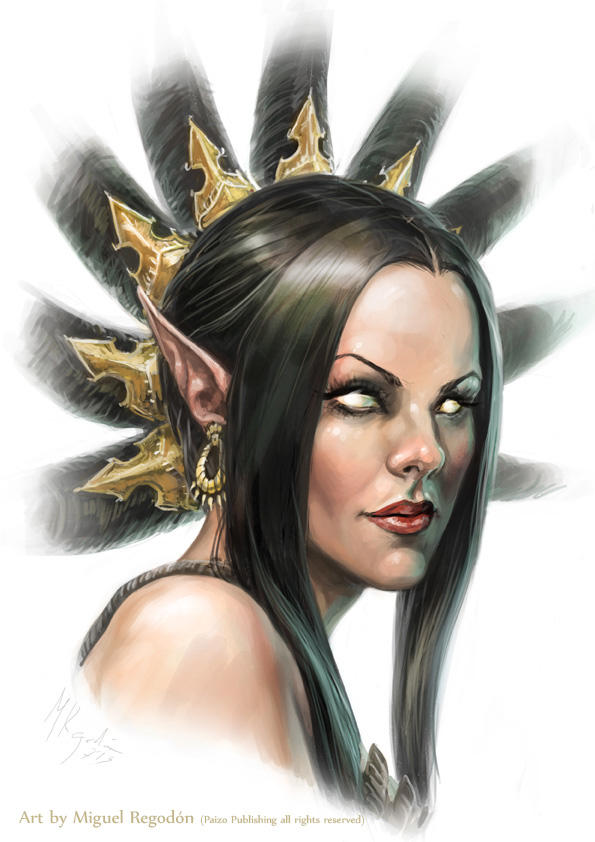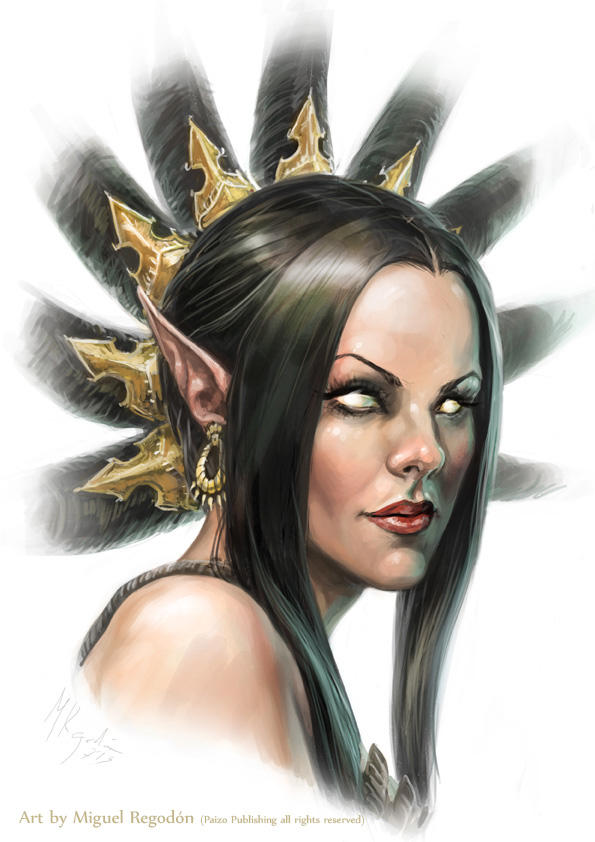 Watch
Art for "Pathifinder Adventure Path 74, The Midnight Isles" by "Paizo Publishing"

Reply

I have to ask, was Charlize Theron used for her look? Because that looks uncannily like her!
Reply

Hi!

Not really! Thatīs not the way i use the references anyway. I only take the lighting or some mood, but no the particular features.
Reply

Well then, that makes it even more amazing! You managed to make Nocticula look like Charlize Theron without even thinking about it!
Reply

Hahaha! Charlize Theron inspired me on dreams

Reply

Reply

Great job! How long does it take you to do this?
Reply

Thanks! I do a number of portraits at the time, but 3-4 hours each I would say, sometimes more

Reply

That's rad, wonderful job T_T are you self taught or you took classes?
Reply