That's baby Oscar, just
3 days old
.
Sweet little thing. Now he's almost two yrs old and became a destroyer of worlds.

He's been here before...
here he is at 3 weeks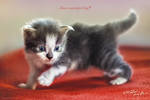 And a couple years old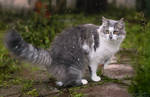 Dedicated to the lovely and most awesome
AshleyxBrooke
Go visit her and wish her Happy Birthday today ♥
...or she'll haunt you with sweet kittens!
...like this one...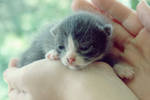 Have a wonderful weekend!

---
---
Image details
Image size
1080x720px 285.46 KB