So first off!
I know Im lacking on art or story content, but Ive been taking time away from drawing desk. But theres a lot going on now right now that I need to get through, and Ive getting too addictive to game I mentioned a while ago Ark.



Ive been having a lot of fun with game but it also kinda pain having to grind and the hours going into hours fly so much that I need to speed it some how but not I haven't played online but I was going to at some point the only reason I didn't do it now when started playing was because I wanted to get a lot of knowledge playing it myself but I did had youtube guide some things to help the progression of it, and afterwards many hours into it Ive learned how pretty how all the controls works but still have some other things to learn which I might go online and figure out hows things go.
I know Im playing the Xbox One In terms of what servers I want to try my thought going into is to look for a servers that maybe has who been playing for a while now but still doing a lot, and they'd places to meet without PVP happening but would schedule PVP from time to maybe even another area but also be friendly sever so (no trolling or ganking low players.) and Also seeing if they schedule PvE for boss battle events.
Conclusion right now, still enjoying and its been nice getting away from the stress Ive been having this year because again 2018 feels like a loss cause but learning experience not has been completely wasted, I think though Ark is also going to be good source for drawing Dinosaurs some of the anatomy is little wrong in terms of few small things but still nice to play a Dino and mythical creature game with the RPG experience. But I think I need to take break now just because the some other things I should do which is drawing still.


Now.
So Dinovember is around again and I know from playing too much Dino Survival Game but theres more to celebrate! But also after 30 years an animated film hit 30 years old now.
LAND BEFORE TIME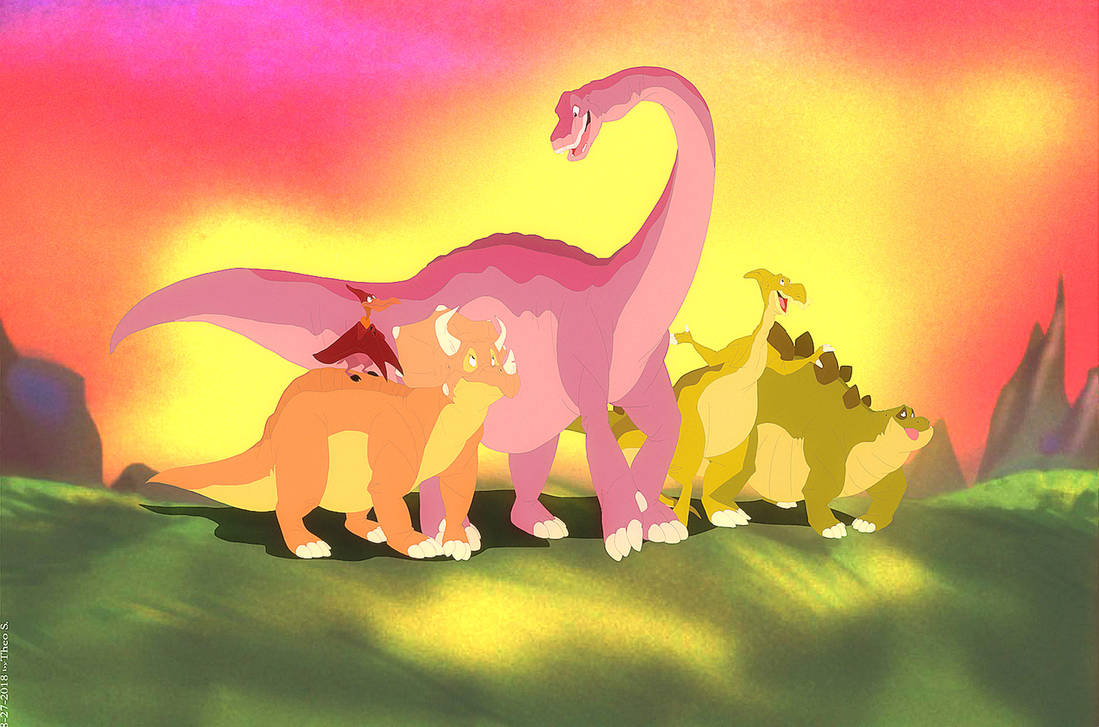 This is a fanart done by Kosperry thank you btw!
So Im going to do some FanArt and watch some movies and even the series because I gotta say I have a big feels for this Film and series and has probably stayed perfect sense then, which feels shame for cartoon channels wouldn't celebrate stuff like this animated film probably one the best artist "Don Bloth." Probably would be great if we went back to movies like this because world does feel like we need to stand together.
I miss this old film Im going watch it probably Near the end of this week and yeah Im going to draw some fanart and whenever I can get it done ill post some. But feel free to share yours I want you guys to take part in this.