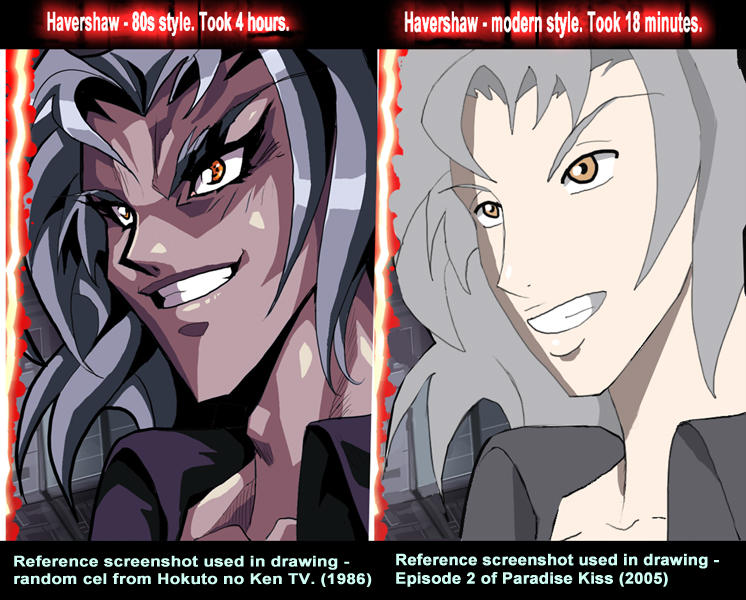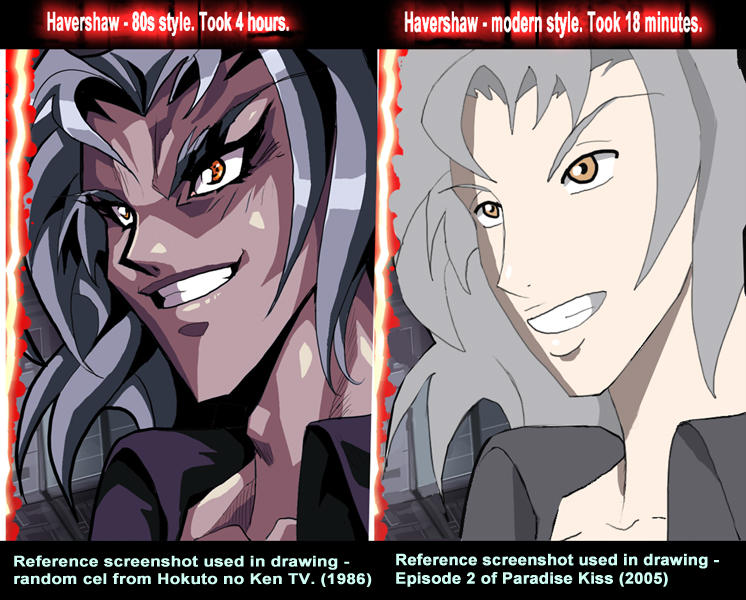 Watch
Walter Tiberius Havershaw's an amazing bad guy. Not only does he have an evil British accent, he's going to do a lot of cool stuff in the fortcoming game, and the one after that.

HOWEVER... would he be as scary if he'd been drawn by a modern anime studio in Japan? The image speaks for itself.
Modern anime is, again, utter, utter shit. Sorry, but it really does look like crap. I had a Paradise Kiss screenshot open beside me as I "drew" (spewed onto the screen) this, and made sure I got just as much (little) shading as there was on that Paradise Kiss image.

And here's the result. If I was forced to draw this badly, I would cut my own guts open and die there and then, I swear.