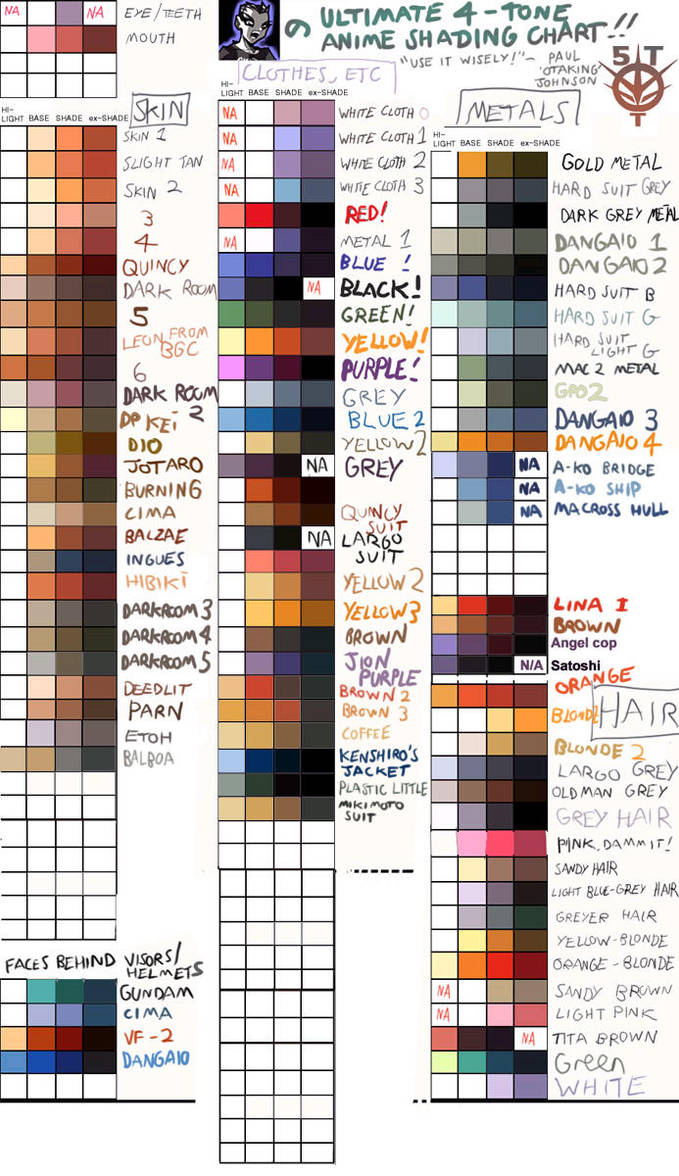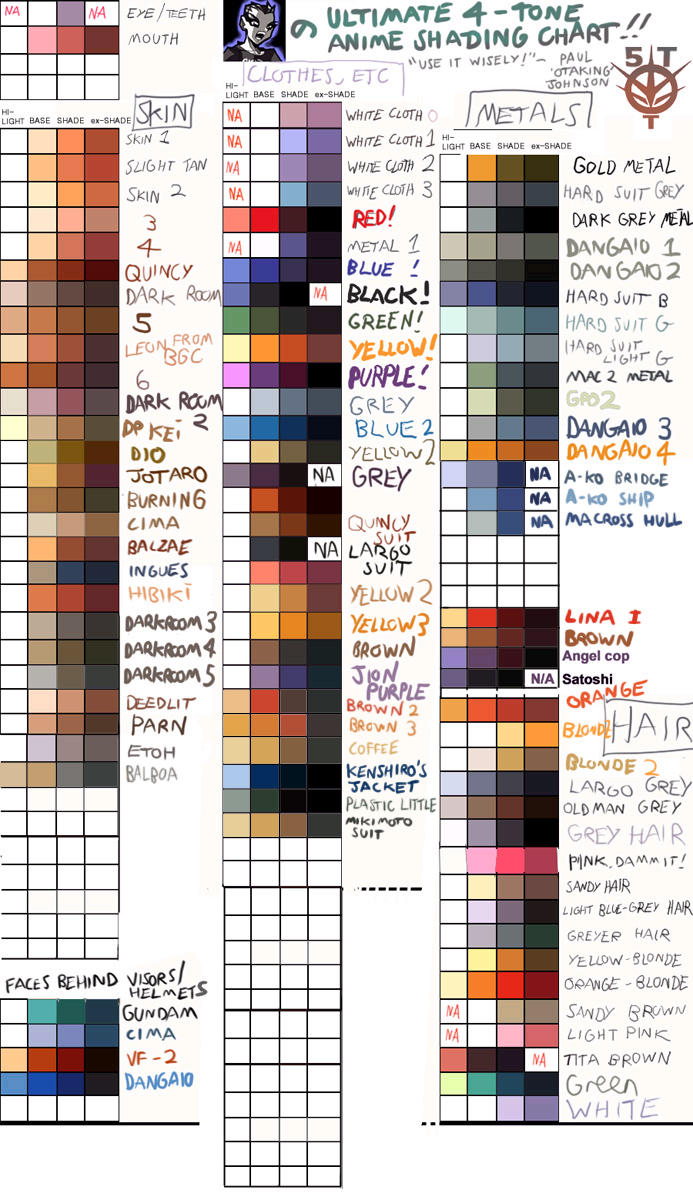 Watch
CONSTANTLY UPDATING - this version: 12 MAR 2007

Well, here it is. The latest updated secret weapon in the 5 Tone Teikoku's mighty arsenal. The almighty anime cel shade pallette. Use it in your own anime shading... but beware! Some of these colours might not go together! Don't shade somebody's skin with "Dark Room 2" if the rest of their clothes are in broad daylight! Mix and match, and see what fits...

Use it wisely! It took a lot of putting together....