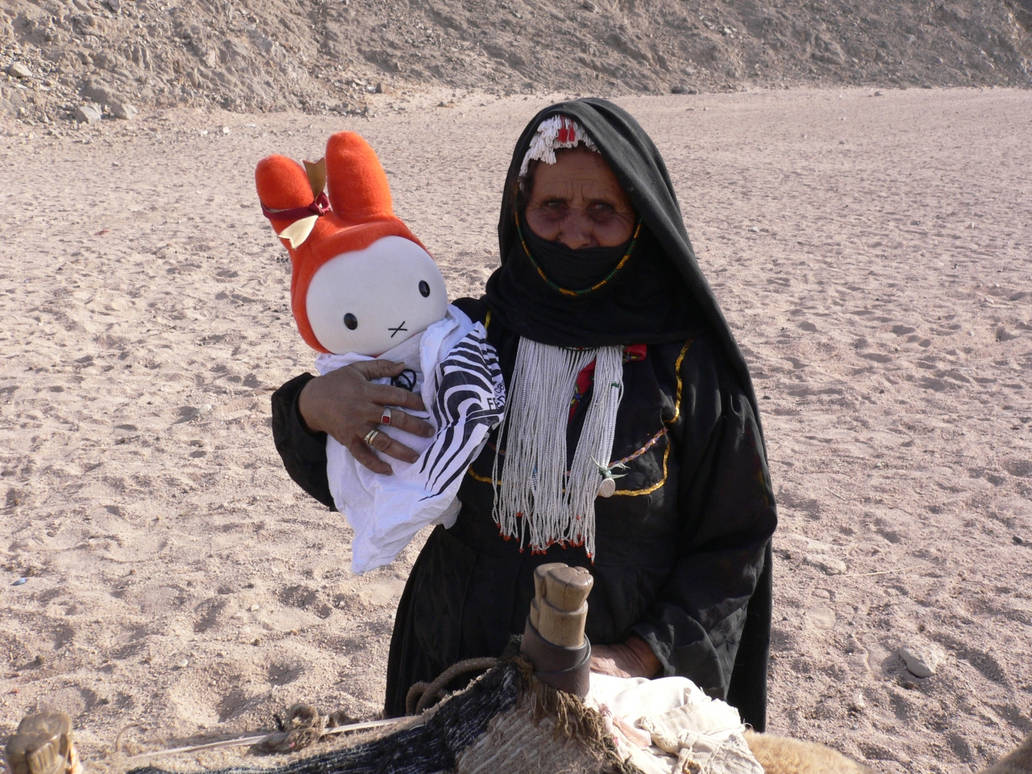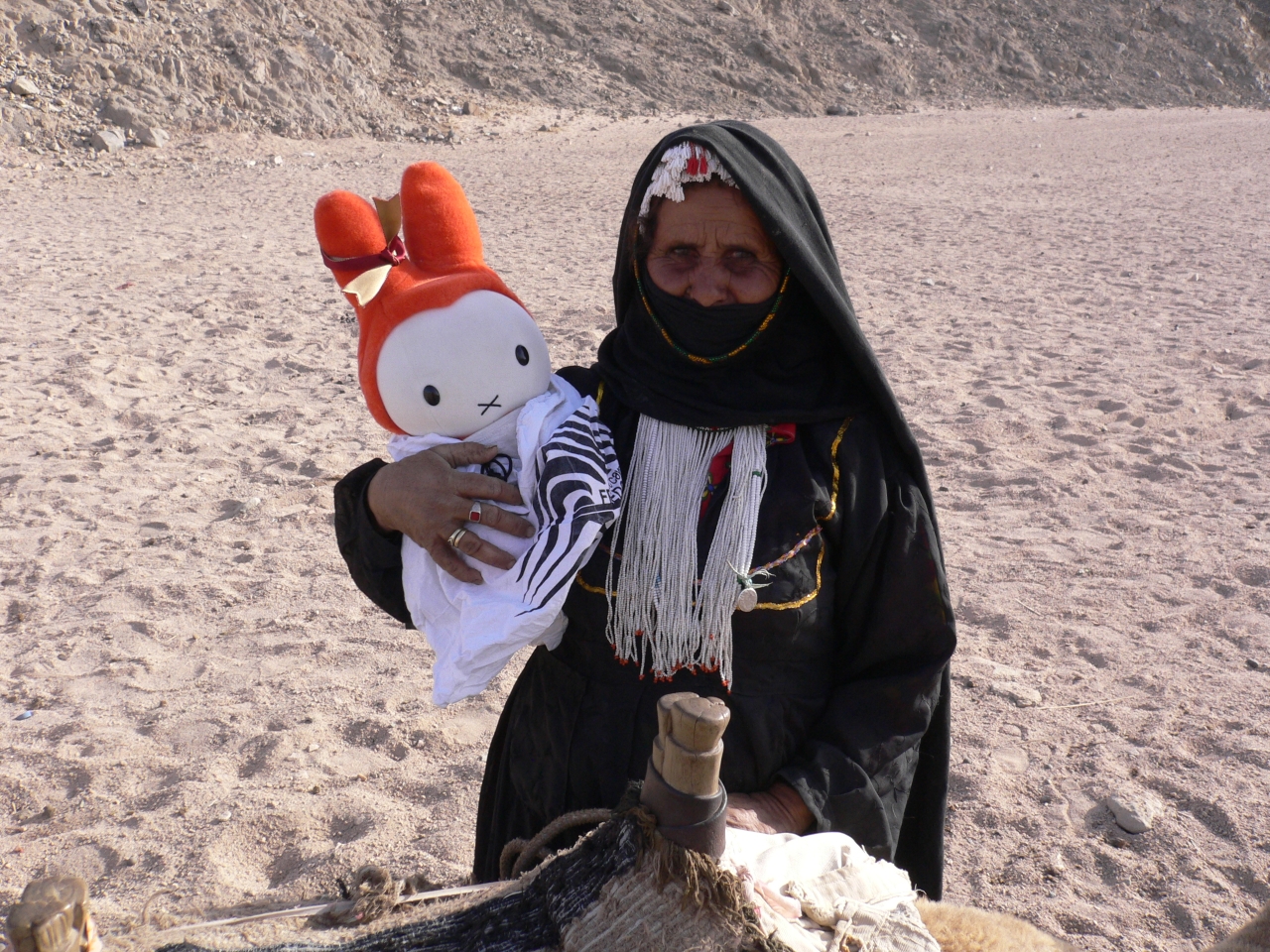 Watch
Miffa's esatern holidays in Hurghada included a visit to a Beduine camp.
A nice 45 min ride into Egyptian desert with Father Bunny in a Quad and then another
fifteen minutes riding a Camel.
Here I am, with the lady who guided my Camel, one of the oldest Beduine who actually moved from Saudi Arabia to Hurghada almost 80 years ago.
more:
[link]

wow, thats a BIG miffy! she sure gets around. i bet she's got a truckful of frequent flier miles.
Reply

Exactly 24,000 miles in her last tryp. Barcelona-Viena-Sydney-Viena-Barcelona.
She has broken several bunny world records...

Reply

she's the biggest miffy i've seen, except for the plastic one that is about two metres tall. and there's miffy costumes that are really big too. very cool.
Reply


I think it would be very difficult to try and convince you you're criminally insane.
Reply