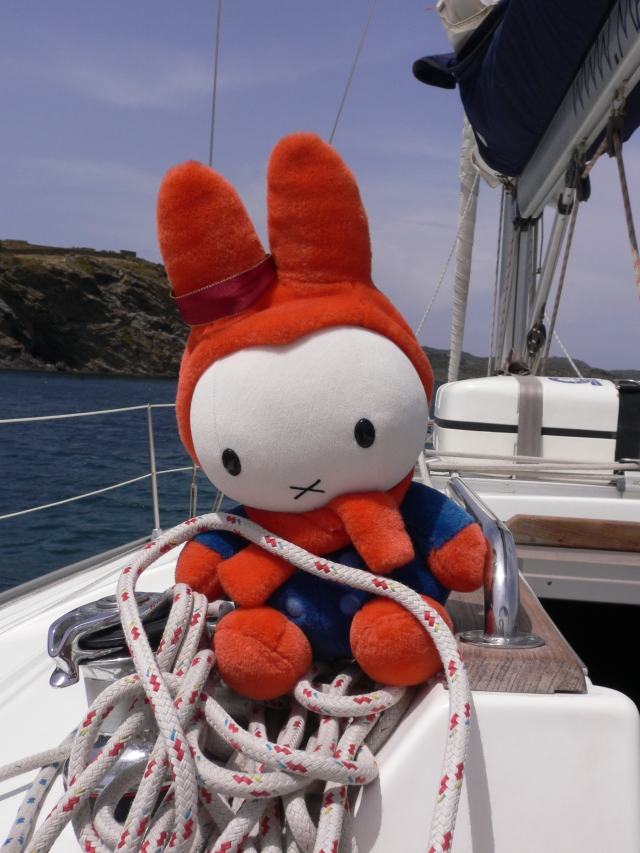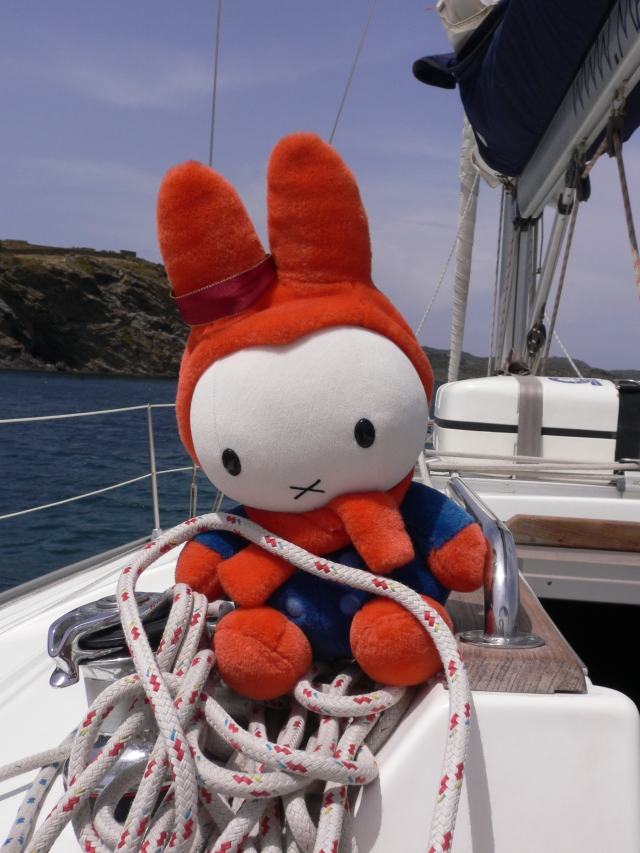 Watch
Miffa is working hard to obtain her yacht master certificate.
Sailing with high winds coming fron the North (Tramuntana)
and all the names we used to define sailing concepts represents
an added effort to Miffa's Challenge.

very cute! seems a bit overdressed for sailing though. i've never seen a red miffy plushie before.
Reply

Miffa's cap, gloves and boots are really orange.

It was cold and windy that day.
Thank for your comment
Reply

We are a family of six... (Miffa, Miffu, Miffe, Little Miffu, Teddy 1 and Teddy 2)

The first one was born in Hong Kong and we called her Miffa. After sometimes some problems with Mercis arised and we do not use the original name anymore.

I love the outfit yours is wearing...
Reply