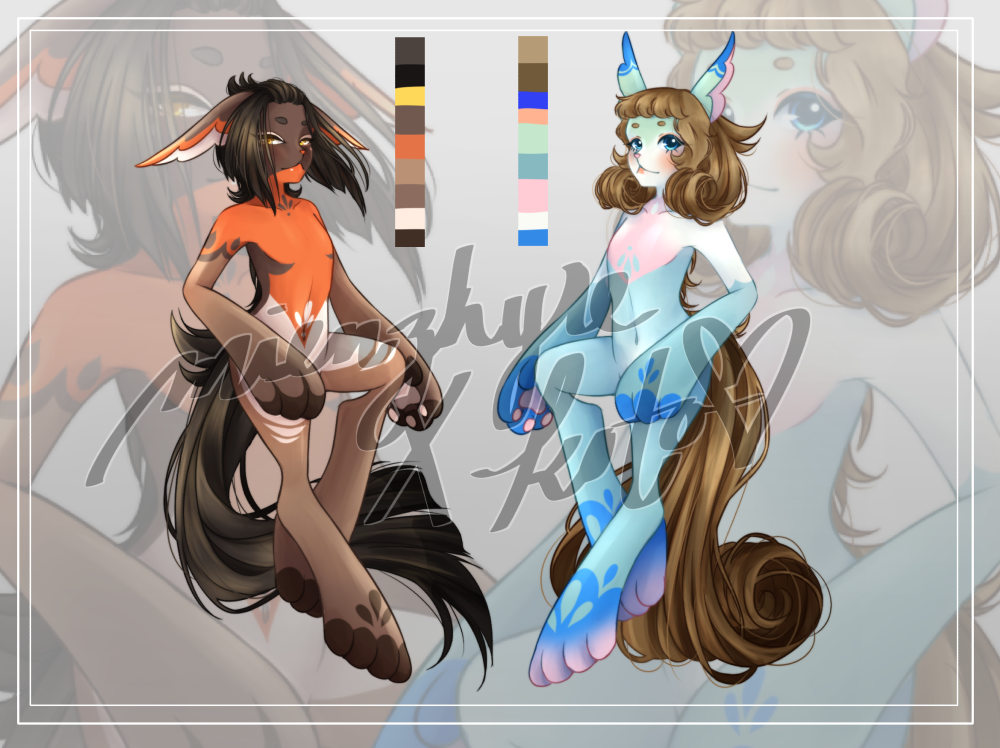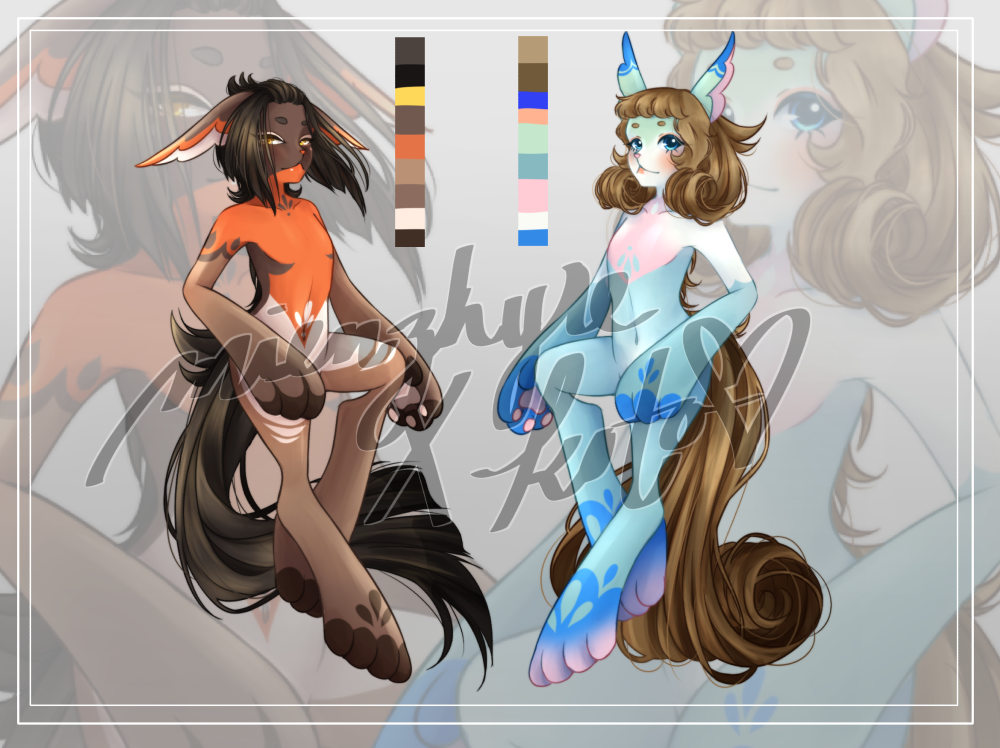 Watch
Crossposting to FurAffinity and Toyhou.se!

Hello once again! Haven't been able to sell anything since we introduced the new set of adopts, so hopefully a return to our roots (so to speak) will bring us some luck? A new batch of our original "set", art and designs by my roommate/co-creator Koto based on the robin and lilac-breasted roller birds respectively.
Hope you guys like them♥

Species Info [Optional]
They usually don't wear clothes; they have complex markings mimicking clothing (maybe illusions). Fancier markings are considered prettier. Those with simple markings (less magic?) wear actual clothes to make up for it.
They can be quadrupedal as well!
Their hair grows all the way down their back like a mane, connecting to their tails.
Important Notes:
Please read the Terms of Service before attempting to purchase.
Paypal only, USD.
Comment or Note me to claim and I'll ask you to give me your Paypal email address so I can send an invoice. At this stage, make absolutely sure you have read and agreed to our terms. I will know if you haven't.
Due to recent events, we will no longer hold any adopts. Payment must be within 24 hours of sending the invoice or the adopt will be made available again.
Once bought you may edit anything you want: gender, hairstyle, minimal changes to markings and colors, etc, just please keep it close to our original design;; We worked hard on these babs! Don't buy them if you're just going to change practically everything in the end.

You are allowed to resell them for purchase price or less, and to trade or gift. We must be notified after the transfer is completed!
You'll get:

1 separate high resolution png of the purchased adopt unwatermarked (1489x2104px)
2 front and back reference pngs (with and without hair for a clearer view of the markings)
#1 - Robin
SET PRICE: $20
Owner: [AVAILABLE]
#2 - Lilac-breasted Roller
SET PRICE: $20

Owner: [AVAILABLE]

aaa where's the bid here? i'd love to offer the sb for #1
Reply

Aah, I'm sorry I forgot to change that part of the description!! Should be fixed now. If you're still interested, #1 is available for $20 set price, no bidding necessary!
Reply