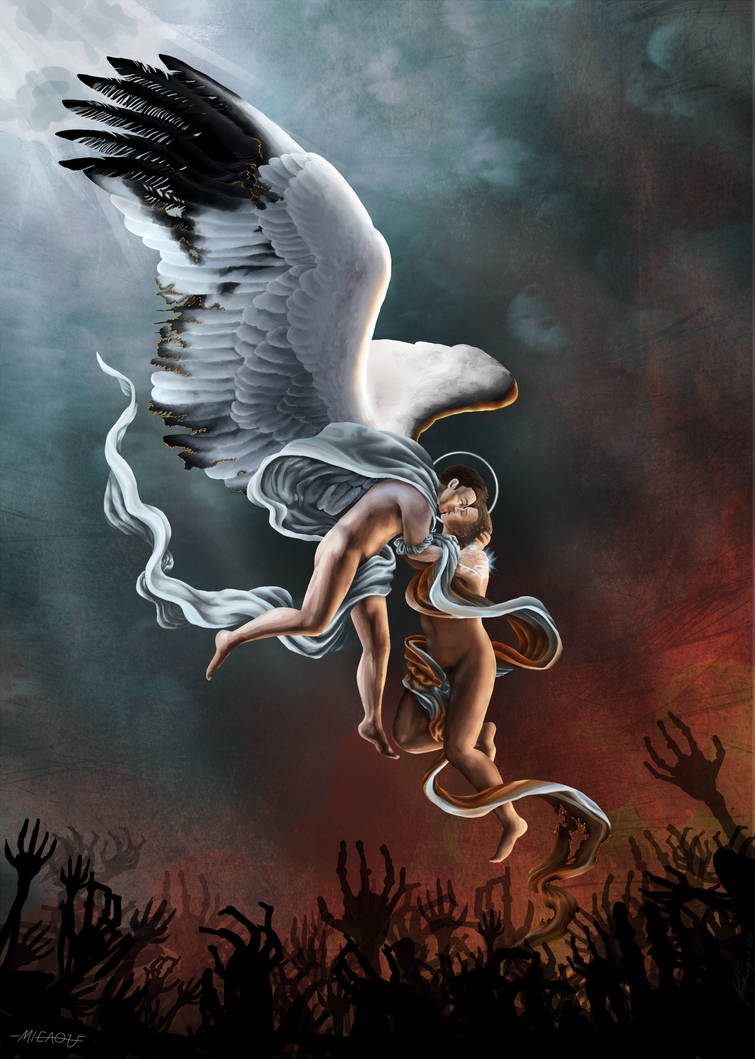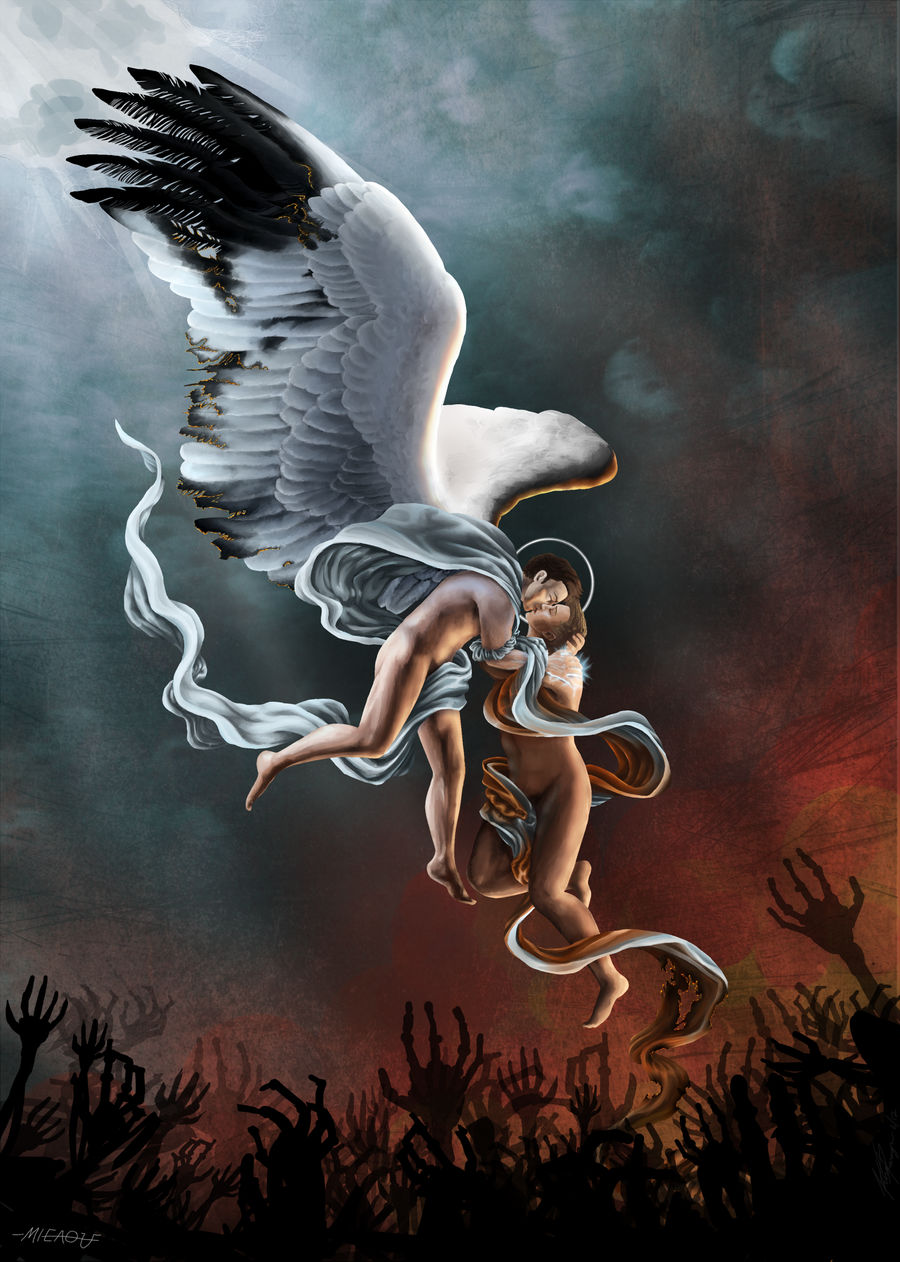 Watch
Sometimes I try and do "real art" just to prove to myself that art-ing is a thing I am good at. The results vary from "oh gOD WHAT IS THAT THING" to "ohwow this is so great remind me why I don't take myself seriously again"
This one would be closer to the latter. Maybe a 7?
YAY EXPLAINING THINGS TIME!
Somewhere along the line this turned into a mix of "gripped you tight and raised you from perdition" and "The very touch of you corrupts. When Castiel first laid hand on you in hell he was lost."
Sooo... Corruption. Yeah.
Cas' sash-wrap-thing is changing from its pristine-pale-blue to ugly-red-orange-burnt-and-deteriorating in the areas around Dean.
And also:
Castiel originally has white wings like all the other angels. When he saves Dean Winchester from Hell, he suffers damages to his wings and they are burnt/beat up. Of course he is used to that sort of thing and starts healing them without a second thought.
BUT!! Something is not quite right here!! The spots where his wings were hurt healed wrong and turned black. So he has white wings with patches of black from where he was damaged in Hell. And Cas says to himself 'Oh well, no biggie, must have been the environment right?'
But then he gets hurt helping Dean with other things and THOSE parts turn black too. Oh noes!!
And his wings change colour feather by feather until eventually they are entirely black.
And that's how Cas got black wings while all the other angels have white ones~
Reference used:

's
[link]