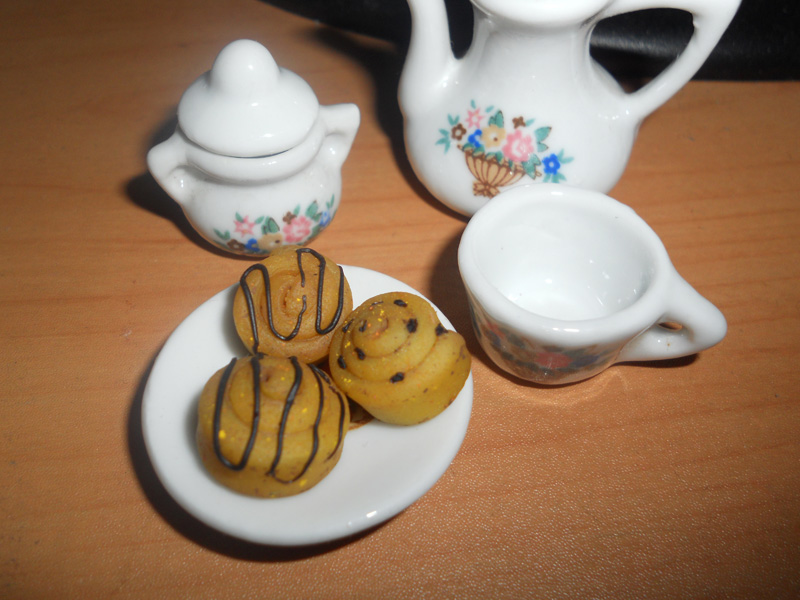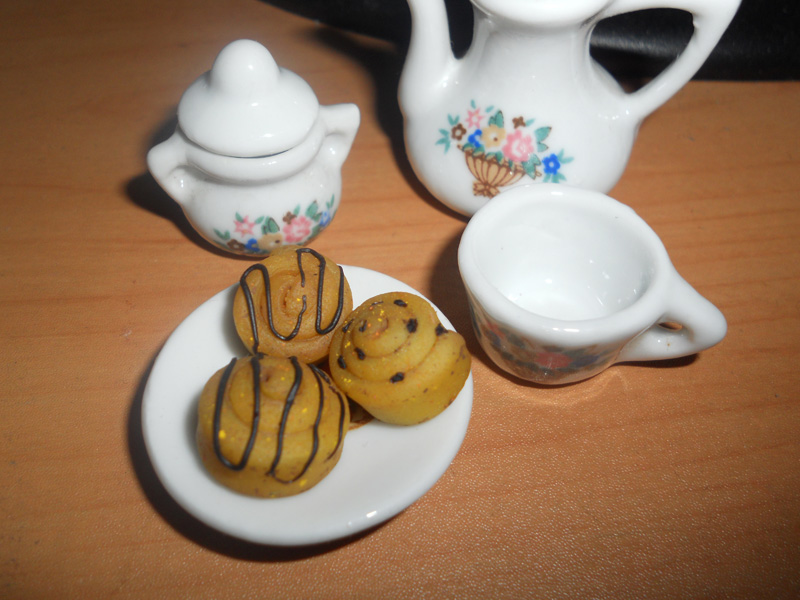 Watch
This is my entry for the "Get Crafting Tutorial Contest"
[link]
It was made based on this tutorial:
[link]
Along with this template:
[link]
Made by the awesome Talty!

This was my first time using Polymer Clay and I was a little nervious about getting it right in time for the contest. But I made it! I'm so happy because I also learned something new!!

I still have a lot to learn but was a very good first time with this material.
BTW, this two of this cinnamon rolls have chocolate and one have raisins.


They are so perfect!

I love them, I'm very proud of you, it's an awesome result and even better for your first time using polymer clay

Reply

Thank you! It means a lot coming from you!

I had to improvise a little because I couldn't find TLS, but I'm very happy with the results.

Reply

Your improvisation worked great, it looks like it was meant to be that way

the raisins look great too,and I hate raisins to a point where I can't even see them, but yours are cute

Reply