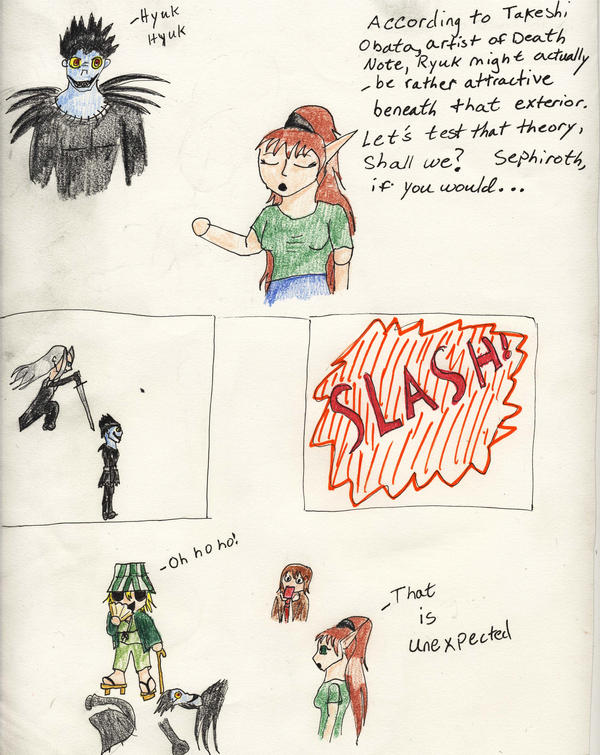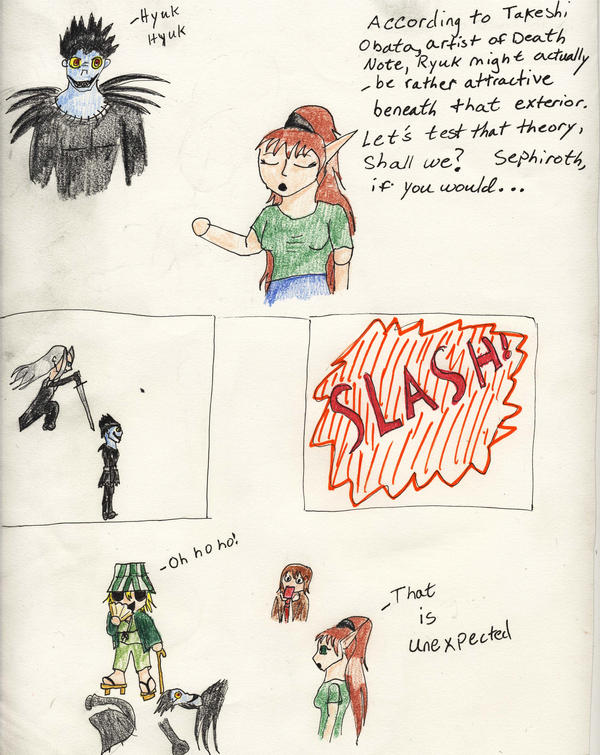 Watch
Who would have thought?

I love Light's reaction to Ryuk's "unmasking"

And where did Urahara's cane come from?

Death Note, Light, and Ryuk belong to Tsugumi Ohba and Takeshi Obata
Kisuke Urahara belongs to Tite Kubo
Sephiroth belongs to SquareEnix
Kreca belongs to me.

ROFL!
that is hilarious XD
Reply

Oh. My. Aizen.

I laughed so hard and spilled my water. That was hilarious!!

Urahara is everywhere!!! **hides**
Reply

Thank you so much!!! I'm so glad you enjoyed it!


"You better watch out
You better not cry
Better not pout
I'm telling you why
Urahara is coming to town

He sees you when you're sleeping
He knows when you're awake
He knows if you've been bad or good
So be good for goodness sake!"

And thus a new Christmas carol is born!
Reply
Reply