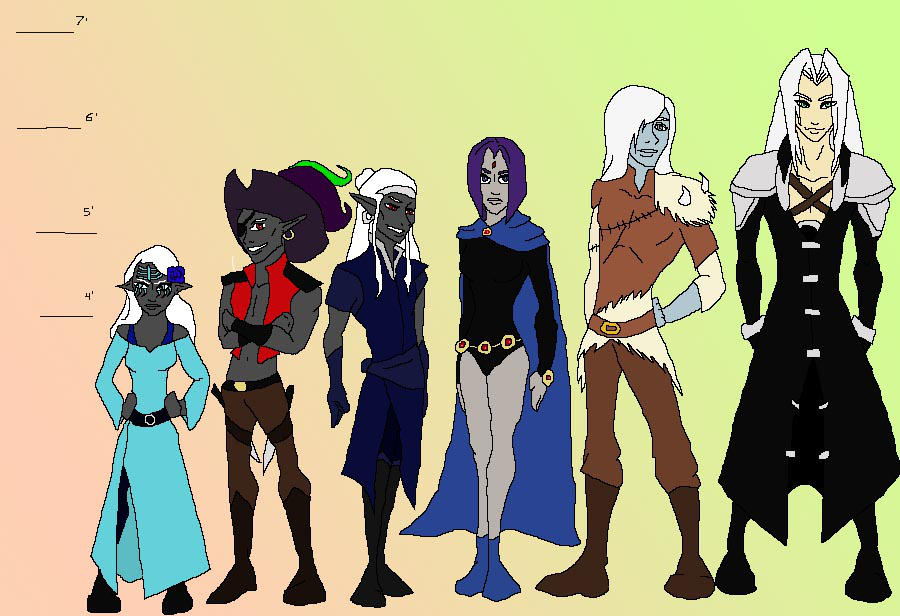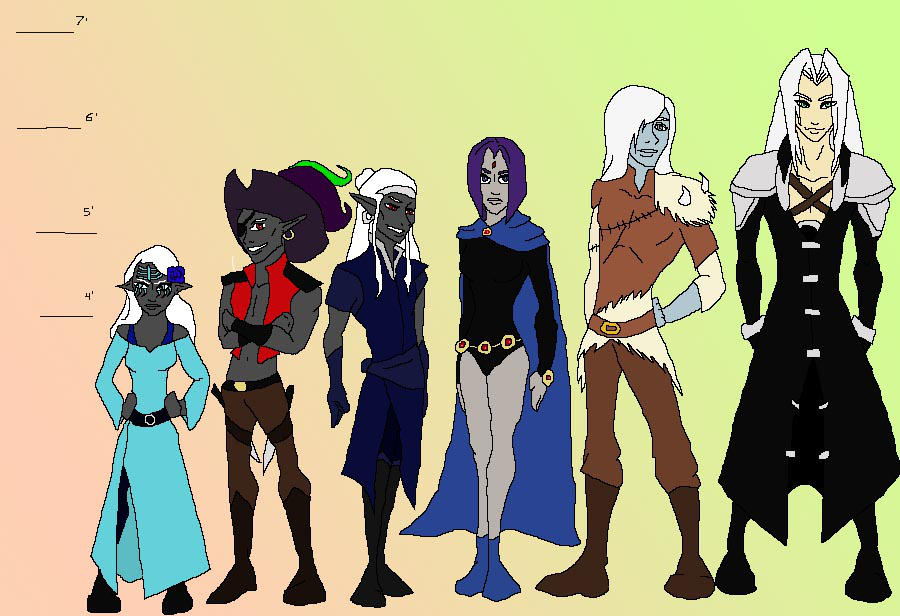 Watch
A police line up of several characters. What crime did they commit?
Just comparing heights of several characters in the rps that I participate in with *
Vhaira
Original line art is hers.
[link]
From left to right...
Earawen is mine. (she's shorter than what's portrayed here....about five inches shorter.)
Jarlaxle and Pharaun are Salvatore's
Raven is DC Comics
Gann is Oblivion's
Sephiroth belongs to Square Enix

Sephiroth for destroying a planet, Jarlaxle for operating a crime ring across the entire universe, Raven for causing the apocalypse, Pharaun for murdering children for his own gain, Gann for being too handsome to look upon, and Earawen for being too darn cuuuuute.



Reply

I think Seph generally being a jerk should be included in there along with the mass murder charge.
Reply

We all know what crimes Seph committed ^_^
Reply