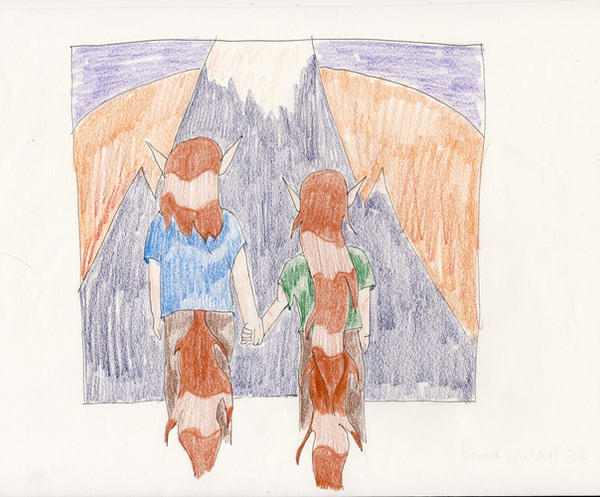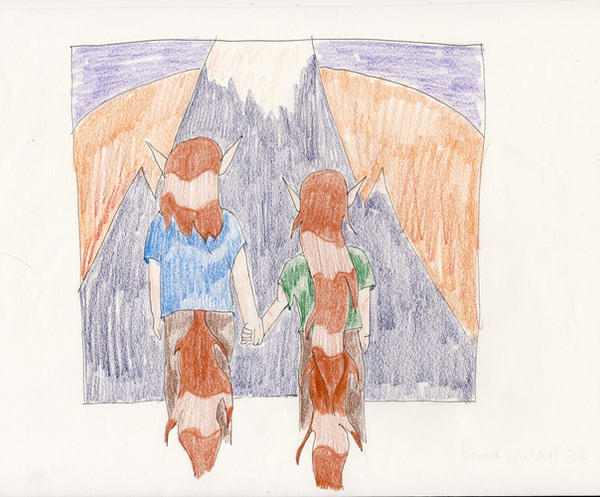 Watch
Kalanalakreca and her twin brother Kifnye. They don't get to see each other very often anymore. So when they do, they spend alot of their time holding hands...or in some sort of physical contact.

Drawn for the 100 art challenge theme 35: Hold My Hand
Kalanalakreca and Kifnye belong to me.