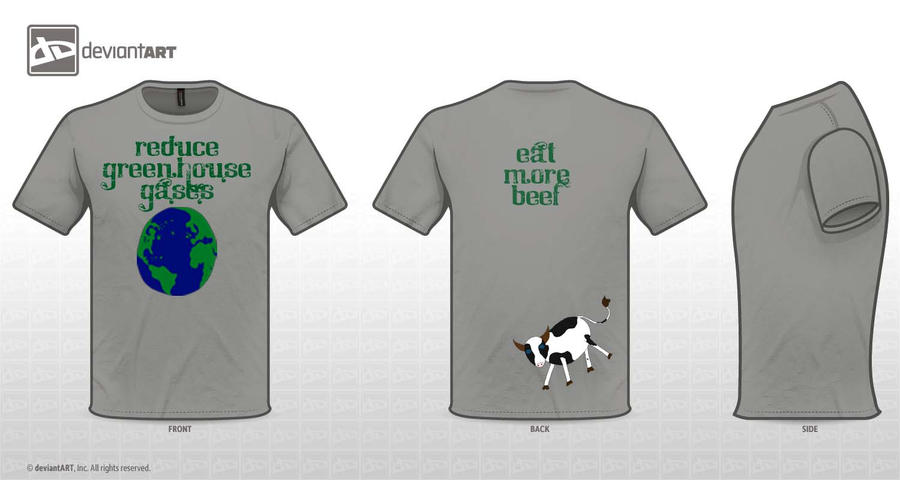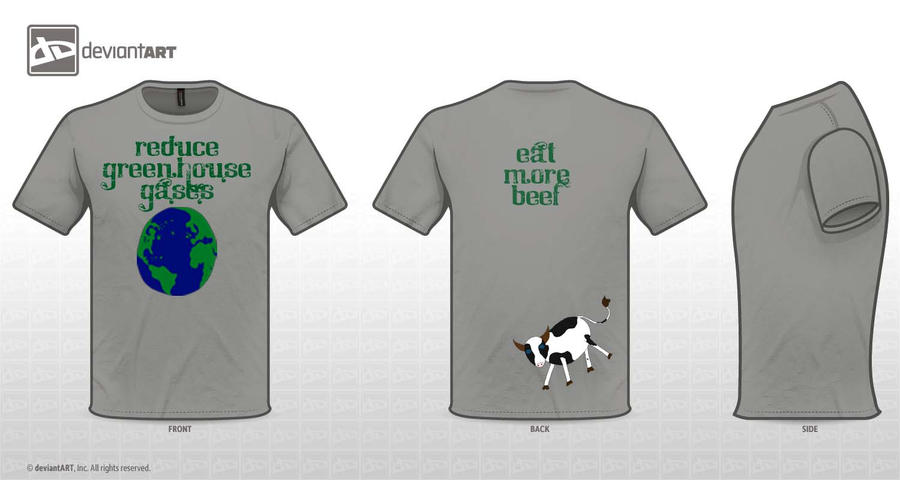 Watch

bad sense of humor.
eat more veggies! Bugs Bunny is much more wit than you...
Reply

I don't understand this...
Reply

The UN published an article stating that the methane produced by the cows of the world was the major contributor to the buildup of greenhouse gases and global warming. I'm just making fun of the concept.
Reply

I understand. I just don't understand how eating more beef so farming more cows can possibly help. Having said that, You're right that this is a fun design. I may be taking it a bit to seriously.
Reply

You know, eating more beef gets rid of more cows. Of course it would up the demand...and thus create a bigger problem...

...but I'm just making fun of it so it's not serious.
Reply