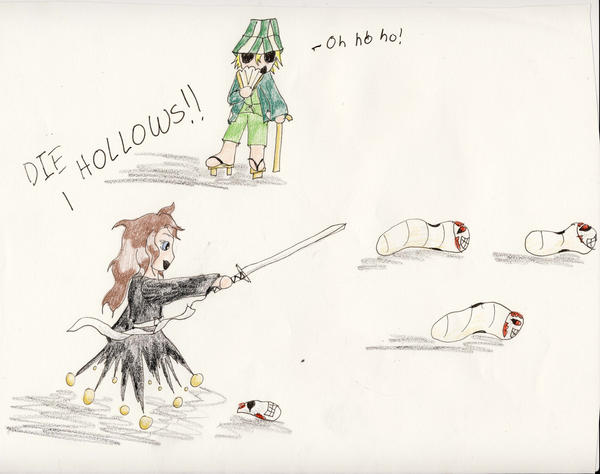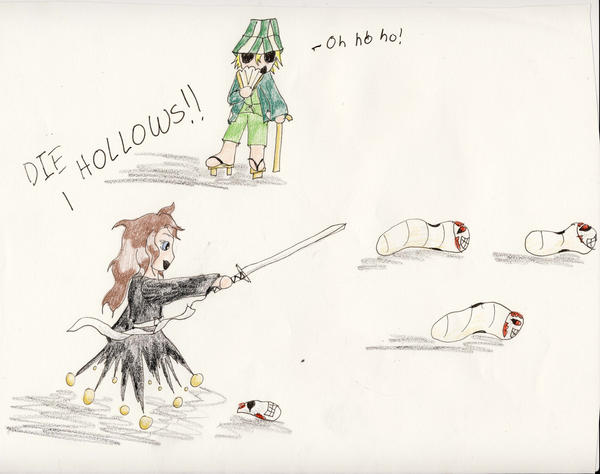 Watch
Just for
Maggots, aka Mini Hollows, ate her book. Charexl has sworn revenge. As a bonus, you have Urahara chuckling in the background.
...maybe he started the whole thing.
This pic was based on a conversation we had.
I'm sorry if I didn't get Rukia's Sode no Shirayuki correct. I was working from my somewhat faulty memory.
As for the title...I'll take suggestions for a new one...I just can't think of a good one at the moment.
Charexl belongs to
Urahara, Rukia, Sode no Shirayuki, the shinigami uniform, and the idea of hollows belong to Tite Kubo
The maggots themselves belong to the flies

I suggest we throw one at him.
Reply

I think he'd think it was funny.
Reply

Reply

en la boca cerrada no entran las moscas...
Reply