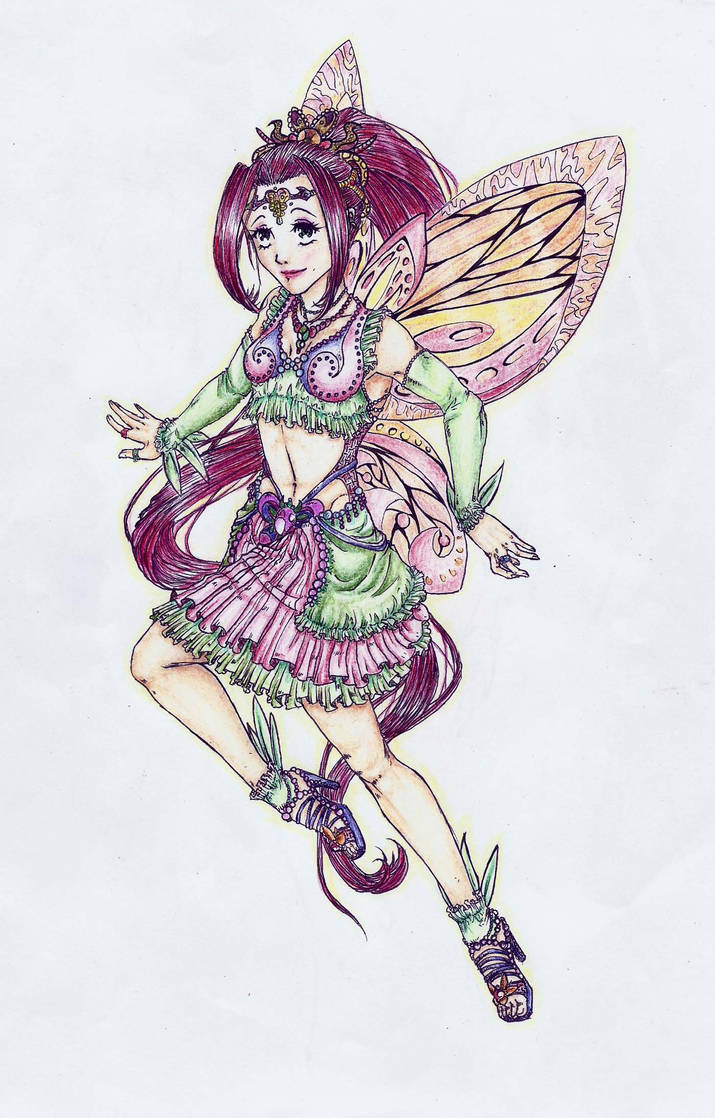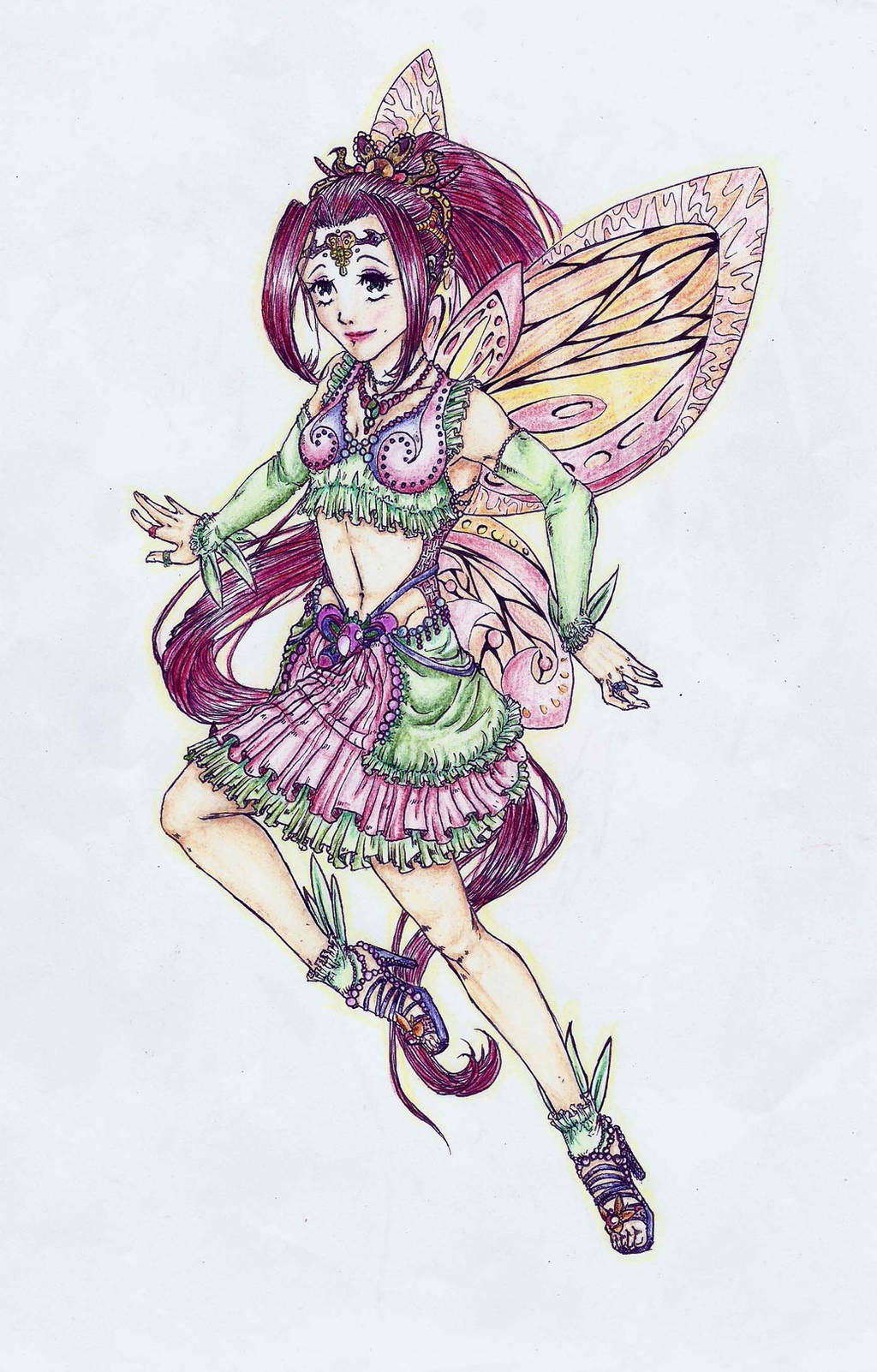 Watch
Hey, this time I drew a girl. Some magic-fairy-butterfly-trallallaa-girl. I dunno, I just wanted to draw something detailed

It was quite fun to draw this, but when I started making lines it went boring. And coloring... I'm helpful with colors, I never know which would fit nicely together and when I test it I test it straight to the picture I'm supposed to color. I'm a bit stupid, but anyway, I don't know why I'm telling this. I feel very dummy now.

And yes, some background would have been nice and cool and without it the drawing kinda sucks.
Yeah, I stop writing now, so you don't need to kill your eyes with my horrible English xD
Good bye.

Reply

tosi upeaa O_O.... Miten sä jaksat.. kaikki noi yksityiskohdat!...
Reply

Kiitusta~ :3 Se on hauskaa piirtää yksityiskohtia 8D Värittäminen onki sit toinen juttu xD
Reply

No älä, mutta mä en pystyis tekemään, mä menetän hermoni heti kun aloitan tekemäänkään tollasia yksityiskohtia.. pitäis kyllä varmaan kokeilla joskus xP
Reply

Hahah

Noi nyt on tommosia pieniä kiehkuroita ja pallukoita nii ei siin kauheeta aivo-/hermotyötä vaadita XD
Kokeile ihmeessä :3
Reply

hmm~, pitää vaan ettii sellanen asu jossa on paljon yksityiskohtia

~. Jossain vaiheessa kyllä yritän!
Reply

Reply

olisiko sinulla mitään vinkkiä, mistä sellaisia asuja löytäisi, enemmän miehille kyllä, kun piirrän enemmän poikia xP
Reply

Ei oikeestaan, kun ite revin päästä noi omat piirtämät asut xD Paitti, että selailin jotain manganpiirto oppaita sitä ennen ja ajatus lähti sieltä

Mä joskus katoin jostain sivulta, en ees tiiä mikä se oli, mut siel esiteltii jotain asuja ja sielt sain karseesti inspistä. Sääli etten muista enää, se oli hyödyllinen

Kannattaa kumminki nettii tonkia, sieltä löytyy vaikka mitä, et varmaa tiennykkää x'D
Reply
(1 Reply)

Reply

Oh my god kuinka jaksat tehä noin hienoja asuja? Tosi hieno
Reply

Nice drawing. Why not do what I do a lot and that is add the background digitally in Gimp or another program? Just make it a nice scarlet or black? Also makes it easier to clean.
Reply

Oh, thanks :3
Well, actually I tried but it didn't go anywhere because it went all very messy D: And I was kinda lazy to try many times and decided that I could do it some other time. And I use Photoshop, for me it's pretty difficult program :/
But maybe I will and perhaps I'll put the result here.
Or then I just draw it traditionally

Reply