Hi, dA-ers,

Well, I'm a fourth-generation Japanese American who's trying to get more in touch with my heritage. As you can tell, my main passion in relation to that is Gackt. Ever since I became a fan of his in 2007, I feel he's brought me a greater appreciation of that part of myself. He inspires me creatively and intrigues me. His music touches my heart, and he's become someone whom I love greatly. I'm entirely self-taught in Photoshop, and I honestly don't know if I would have started making art were it not for the deep emotions and amazing experiences he has brought to my life. However, I'm grateful, for it's given me a home here on dA and wonderful watchers/friends.

I'm also a huge Arashi fan; they make me happy and I love listening to them and watching their concerts often. I'm a big admirer of each individual member and really enjoy their TV shows and movie projects as well. They also creatively inspire me in many ways, so much of my work is devoted to the group and to Jun, Satoshi, Sho, Nino and Masaki individually as well.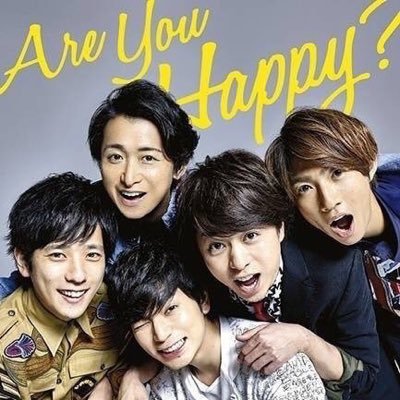 I don't know what else to really say about myself other than I hope my postings somewhat reveal me as an artist, and a little bit personally as well. I tend to be very private so express myself best through my art/writing. Please enjoy and thank you for looking!



Welcome to my page!

Click to join:

!!!
Click to join:

!!!
I definitely don't mean to sound snotty, but, here are a few things about me and dA.

-please no tagging me. I'm not going to respond or pass it on to other people on here.

-please don't ask for my personal email address, I don't like to give it out, except to friends I've known for awhile and trust.

-Unfortunately I don't read, write or speak Japanese, so I can't converse with you as such and likewise, can't translate anything for you. I'm trying to learn, but I'm sorry.

-At the moment, I don't do commissions or trades, unless it is for special friends. Also, I also don't take requests for/on my work. Sorry. With me, what you see is what you're gonna get.


-I honestly don't mind if you are going to download my wallpaper for use on your desktop or laptop. However, if you are going to use anything I make for something else, such as to put on a shirt, or stick in a YouTube video, I would like to be asked first. I work really hard on everything I make, and part of why I make it is because I love sharing with other fans. However, I don't want to watermark everything, or worse, stop posting altogether because someone is inconsiderate of my wishes and feelings. Just ask!

-I don't have a personal 'in' to Gackt, so I can't pass along anything to him, etc. However, I am always happy if I am able, to help fans with source material, or other information they may be looking for, as much as I can. If I can't, I do have friends I am happy to point to you that can possibly help, but please understand they don't have any personal secret connections to Gackt, either. I promise. I swear. I'm not holding out on anybody.
Despite all of that, I'm really truly appreciative of the ongoing support from people and everyone's friendship. I've mentioned this before, when I first started a page on here, it was primarily as a sort of online storage for my work. It's become a lot more than that, and I'm delighted fellow fans seem to enjoy my stuff. Thank you very much.