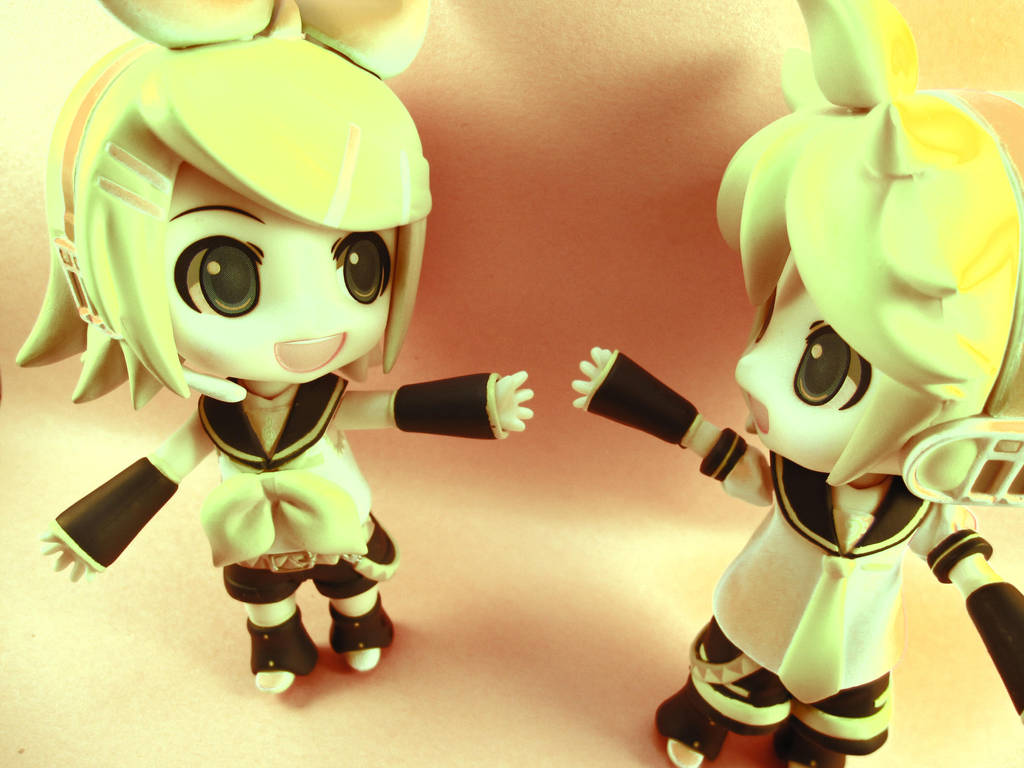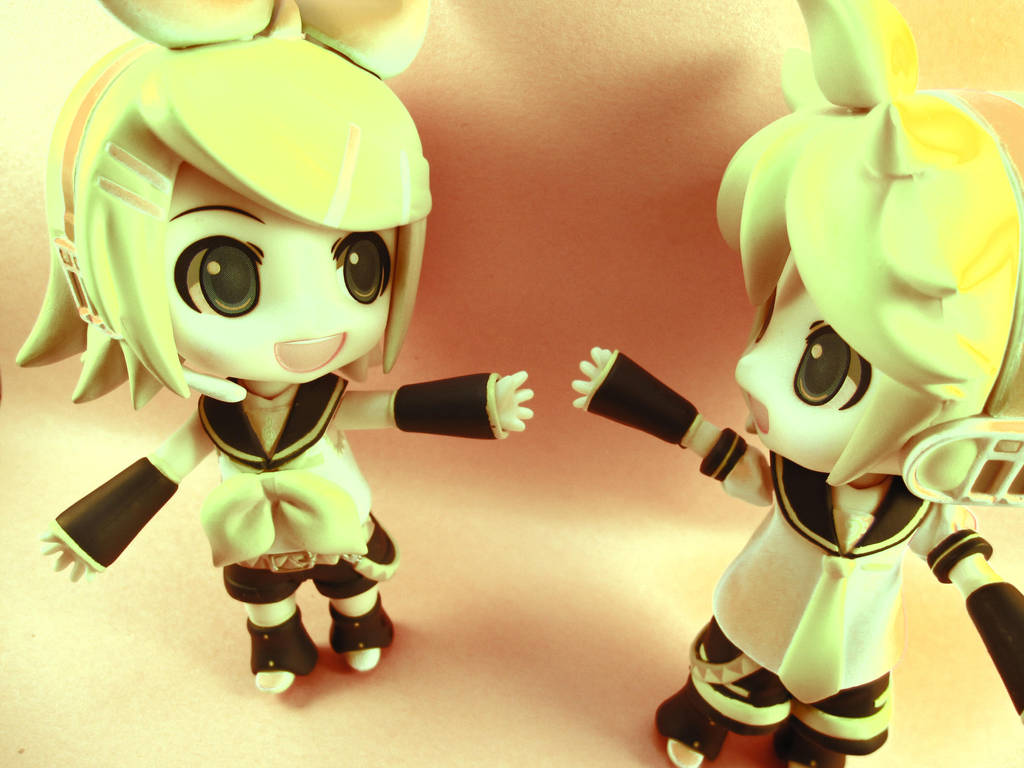 Watch
Finally I can show off my Rin and Len Nendoroids to you guys! I bought them from my friend, I was so happy to get them!!

They're my babies, I'm ultra careful with them... Today I spent like 2 hours making a lightbox and taking pictures of them, (along with some other figures). I hope there will be some Vocaloid stuff at the animecon!

what are they and how do you get them?
Reply

They're Nendoroids, they come with 3 interchangeable faces along with a blank face that you can put stickers on to make your own expression! Rin comes with a microphone and Len has a guitar keyboard. I bought them from my friend but you can find them on many websites such as Amazon, Ebay, and toystoreinc.
They get pretty pricey though.
Here's Rin on Amazon, but she's $225.00! O_o
[link]
Len:
[link]
They also make Miku, Kaito, Luka, Miku Append, and Snow Miku.

Gumi and Gakupo are in the works! Hope that helped!
Reply