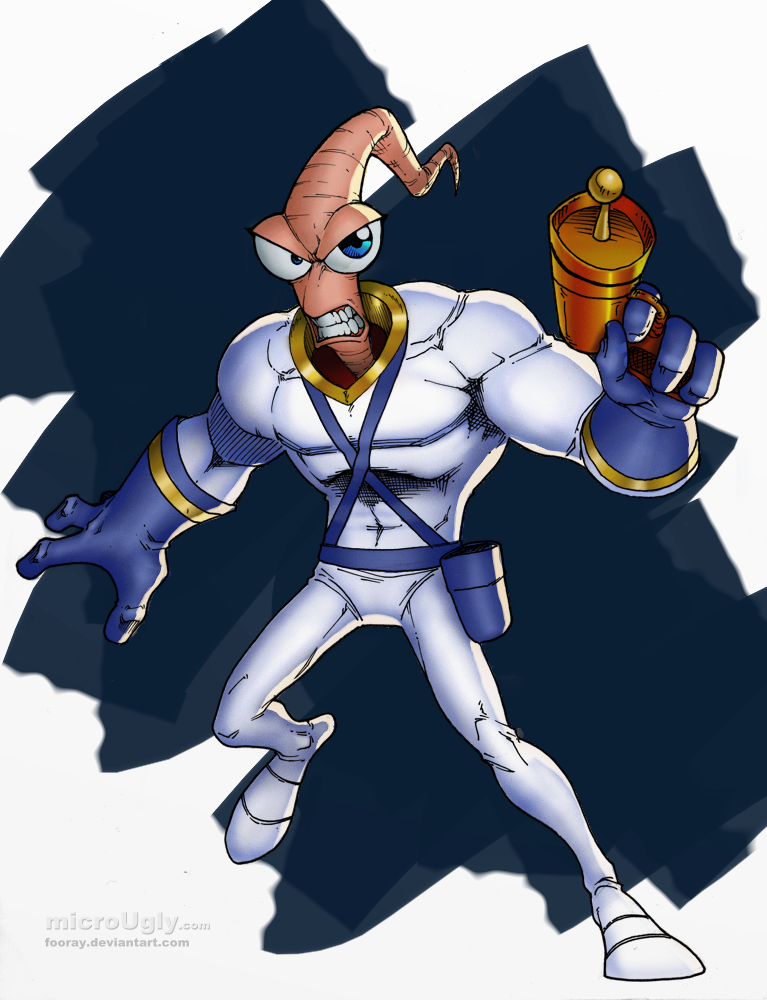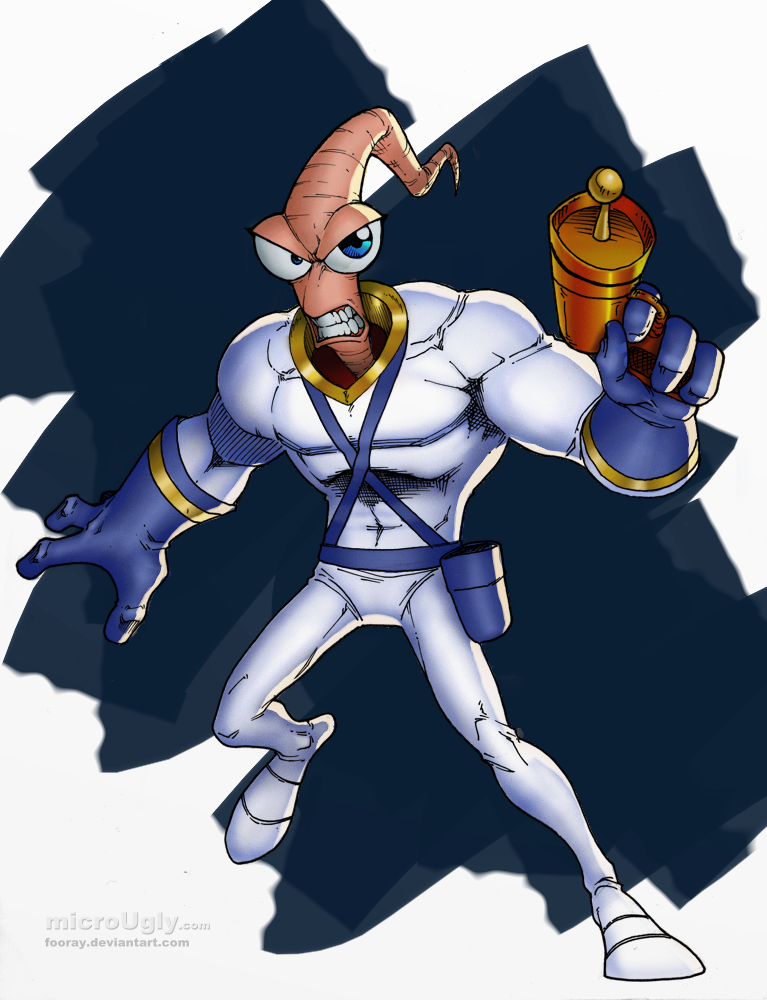 Watch
Pencils/inks:
-
EWJ: who da worm?
Colours:
No vectors this time. I splurged and bought myself
ArtRage
(it's onlt $30) and this is my first colouring with it.
ArtRage is great for creating paintings that look like real-life paintings. But this doesn't look like a "real-life" painting so I'm not sure ArtRage was better for the task than GIMP would have been. But this is the first colouring I've done where the process was as rewarding as the result. So I think I'll do more of this sort of colouring.
The one reason I warmed to vector colouring originally was that I never knew what I was doing when I started. Using vectors meant I could easily and non-destructively tweak things. But I think I'm starting to get more sure of myself so I may use vector less often.

super work. you made artrage dance.
Reply

Noo, this one is not dancing any better than I myself can dance

But thank you for the kind words. I hope my future work will have better rhythm.
Reply
Looks great! I love Earthworm Jim.
Reply

omg! I love earth worm jim, and I love this art work

It's amazing, the shading on him looks great, and so do the highlight

I wish I could color like that! Do you have any tutorials?
Reply

I don't have any tutorials, no. I'm still a learner myself--I do a lot of trial and error

Thanks for your comment

Reply

Reply

Holy Crap! It's Earthworm Jim!

If there was one video game to sum up the 90s, It would be Earthworm Jim. Screw that pussy plumber and that heroine-addicted hedgehog. It was all about Jim!

(For the record, I like Mario, but I like Jim more. I DO, However, hate Sonic.)
Reply

I'll be honest, I only hired EWJ for a single weekend and couldn't get past the second level (I think). It was the one with the underwater, glass, tubes. I couldn't figure out how to get past the gorillas who would kill you as soon as they seen you.
I'll have to see if I can get a ROM and try it again

It's not out on Wii Virtual Console is it?
Having said that, I always loved the character design. A worm in a suit--genius!
Reply

Look good!

Reply

was gonna ask how the heck you managed that look with inkscape, then I read the comment

Looks great, could have been done with copics or similar. Wrt the less vectors thing, perhaps you just need to stylize the vectors differently? Cos with results like this I can't argue against this workflow....

Reply