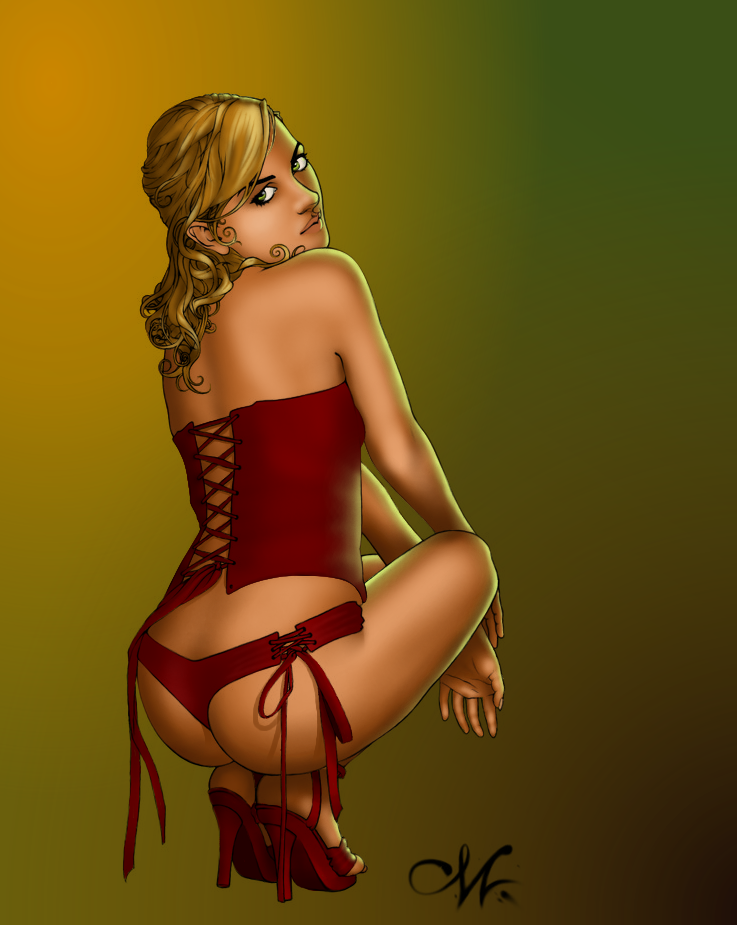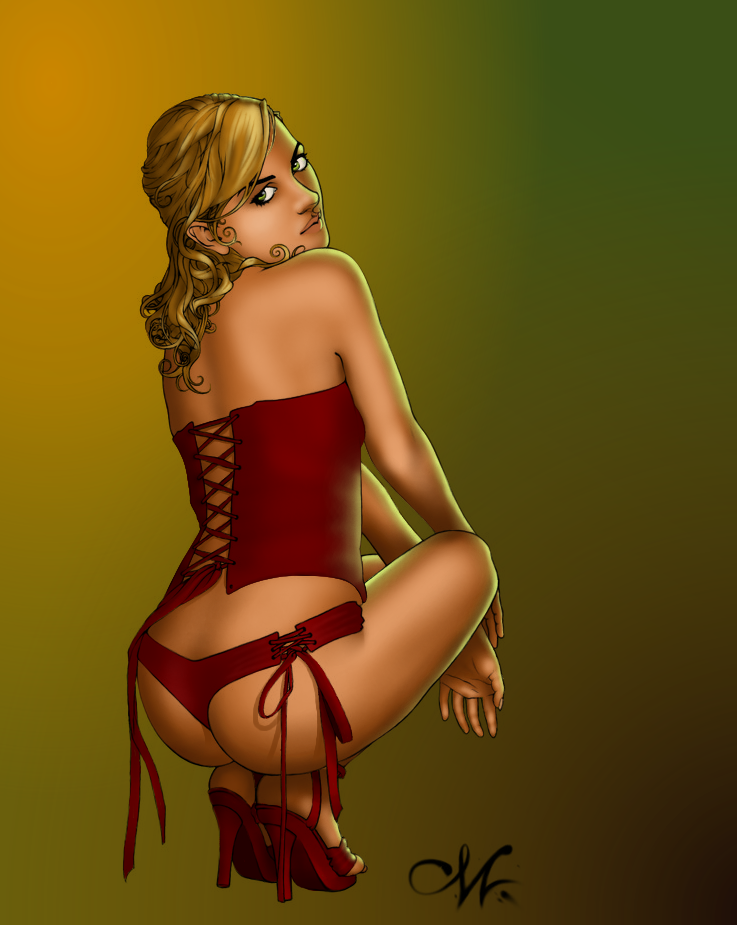 Watch
Lines:
A Rose
Colours:
Coloured in GIMP. I think it's fair to say that I don't know how to colour hair, but I'm really satisfied with the colouring on her skin--especially since I don't know muscle well so I kinda faked it.
The lighting I've created is very much inspired by ~
rust2d
s photography.
See black and white version at
[link]
Smoothness of this work is awesome. And the use of colors is inspiring. Good to read you did this in GIMP, hopefully I can achieve similar smooth coloring with that program (someday)

Reply

I've done very few colourings like this (4, I think). I found in the last two that the best trick for smoothness is to start shading with a very large brush then reduce it's size if you need to. If you start with a brush too small you'll find yourself scribbling the colour on and it's impossible to get a smooth result.
Reply

The hair turned out fine enough, old bean. And, both versions of this one are excellent.

Reply

Thanks for the comments. I'm glad my issues with her hair aren't as obvious to others. I think I just had a different look in mind that I couldn't reproduce.
Reply

great colors man!

-BaaBa
Reply