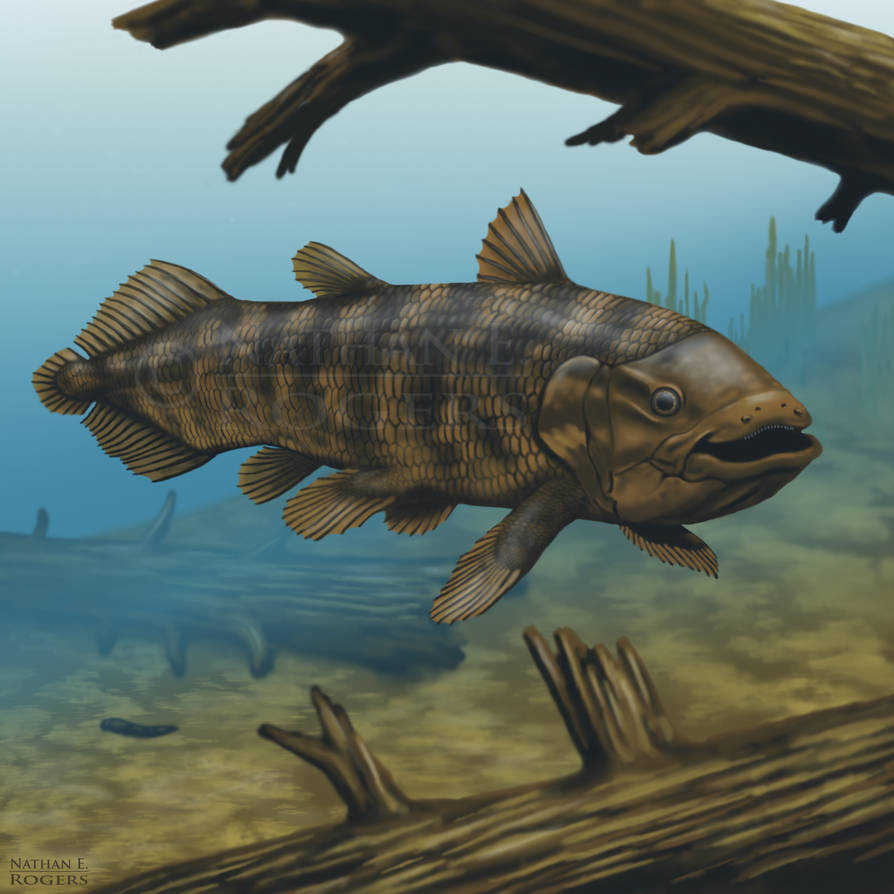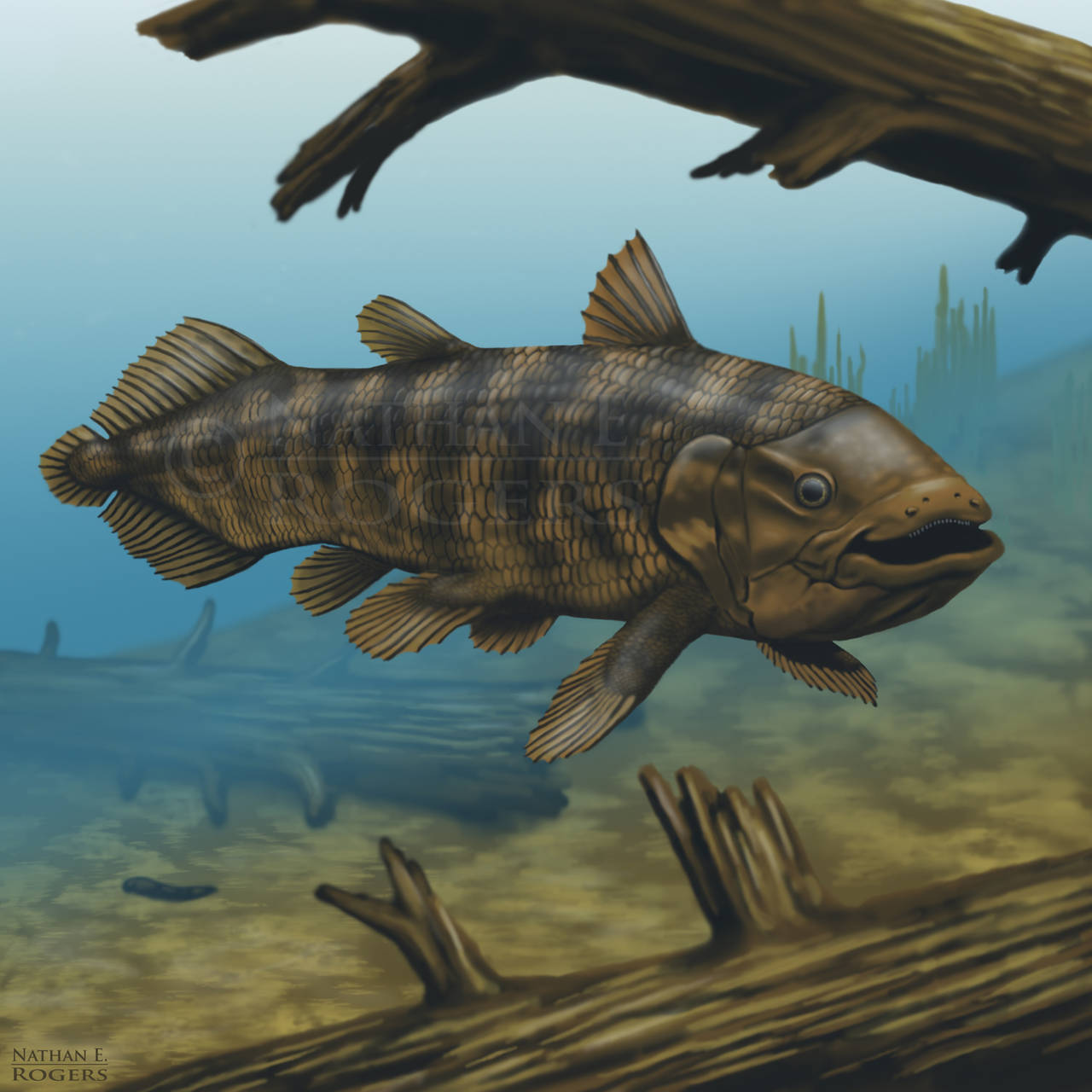 The Late Triassic / Early Jurassic freshwater coelacanth fish from eastern North America, Diplurus. Some coprolites have been found from the right geological strata, and due to their size and chemical composition scientists believe these fossil fish feces can be attributed to a large predator like Diplurus.



I created this image for a new exhibit at Dinosaur State Park in Connecticut.

Nicely done. Keep it up and by the way. Happy new year to yeah
Reply

Reply

That looks good for closest relatives of living fossil fish, like Coelacanth fish of today.
Reply

Very nice.

I grew up not far from Dinosaur State park.

So this one is special for me.

Reply