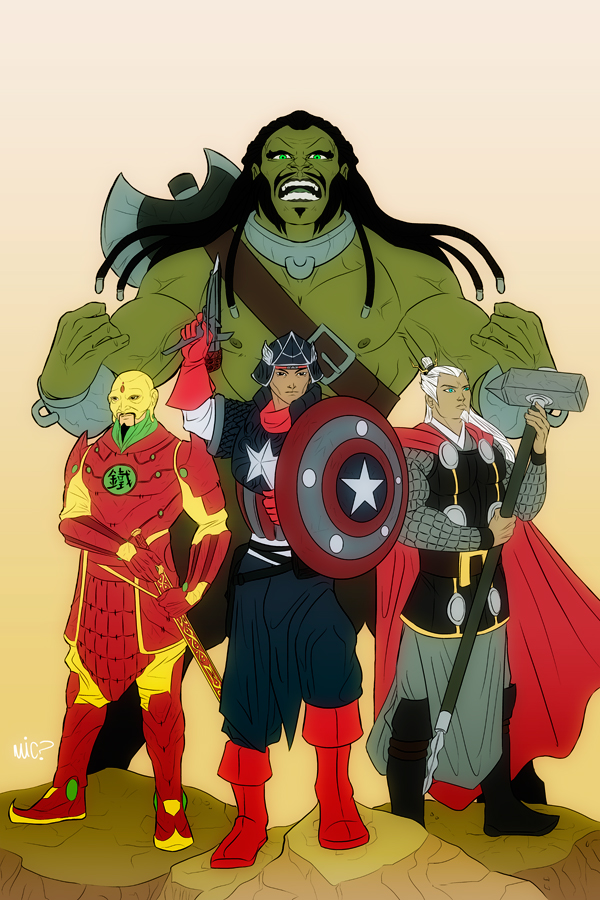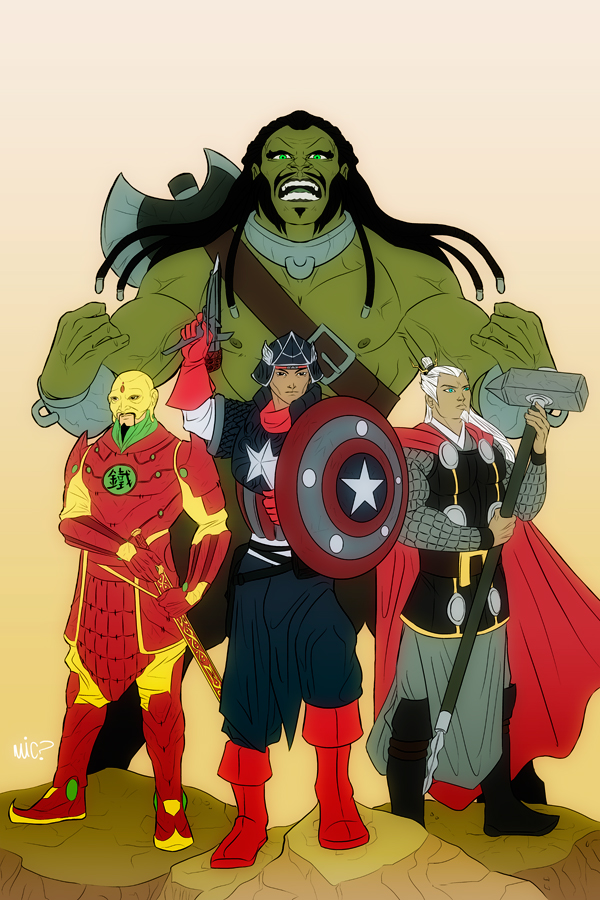 Watch
Here's my illo for
The Line It Is Drawn 73: Comic Book Characters In Different Eras
featuring The Immortal Captain, Invincible Iron Mandarin (thanks to
for naming him!), Mighty Thunder, & Emerald Mountain.
I went with a suggestion from reader,
ithinkyoureok
. I made this around Lunar New Year last year. Hope y'all digs!
Peace.

Reply

Nice reimagination of The Avengers as if they were from Ancient China! The Hulk looks like a berserk warrior.

Reply

ahhh I really liked these!
Reply

so unexpected

Reply

Really?

Peace.
Reply

Whoo! Naming credits!

I love these dudes. I would read this series hardcore.
Reply