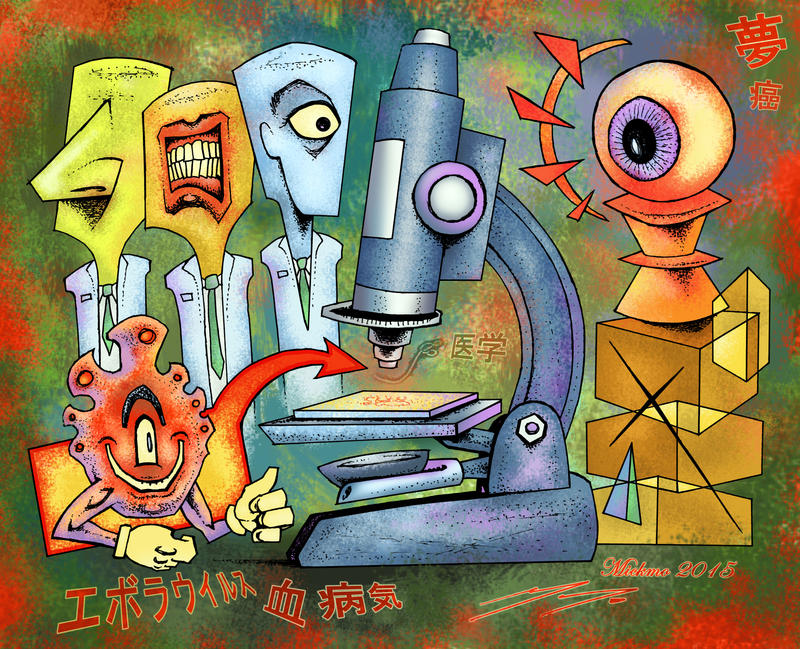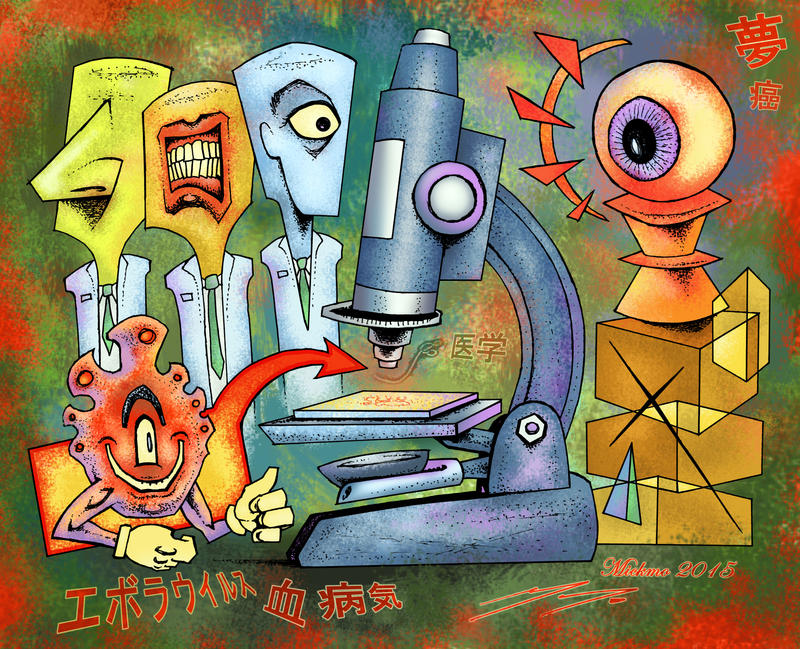 Watch
THE FIRST OF THE "BOOKENDS OF BLOOD" SERIES!
This was an art piece I sketched out and later did about the one thing I have known about life. MEDICAL DOCTORS!! [And medical diagnoses.]
It's about things like the Ebola Virus or Cancer. Even things like blood and of course, disease! Sort of told in this artistic mixture of both anime, Japanese art, impressionism and cubist forms!

Back when I got my diagnosis of having PTSD during 2007. I remember that diagnosis very clearly! I was in this hospital with people with no legs and dementia patients on the 4th floor of this hospital. But there were so many doctors going in and out to diagnose me individually, that it just became this motion blur of sorts.

Every day and every moment, you just didn't remember particular faces, so much as you'd remember doctor's outfits and nurse's scrubs. The screams of crazy patients and big dudes trying to calm these people down.

You see these cartoony things when you are in the hospital telling you to "wash your hands" and "take your pills" and "be friendly when the nurse gives you shots"! Stuff like that, really!!

On another level....it's about people who truly SUFFER from diseases!! Real and hallucinatory experiences of mental and physical diseases.

Well, anyway....I worked on this art about 5 3/4ths days here! I do hope you like this art piece!




Wow...me like very much!!!

Reply

And you damn well know that I will!!

Love your talent, Mick
Reply

Well, if you ever feel like owing your own PERSONAL MICKMO ART PIECE!! Please let me know!!
I got tons of old drawings and NEW STUFF!! I don't have a PayPal though. But you know how to contact me!

Reply

I knew it!! HEH!!! Yes, feel free to show this art off to whoever you want to!!

Reply

Reply

Thank you so much!!
[Underneath the red cell guy, it says "ebola virus" in Japanese.]

Reply