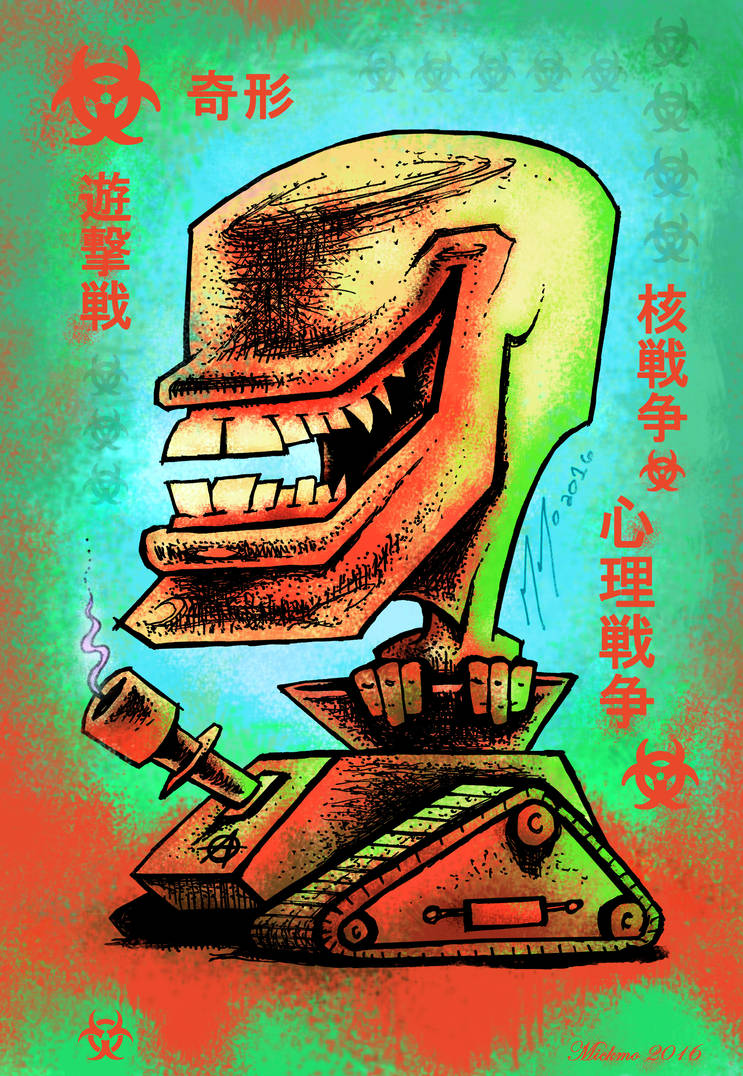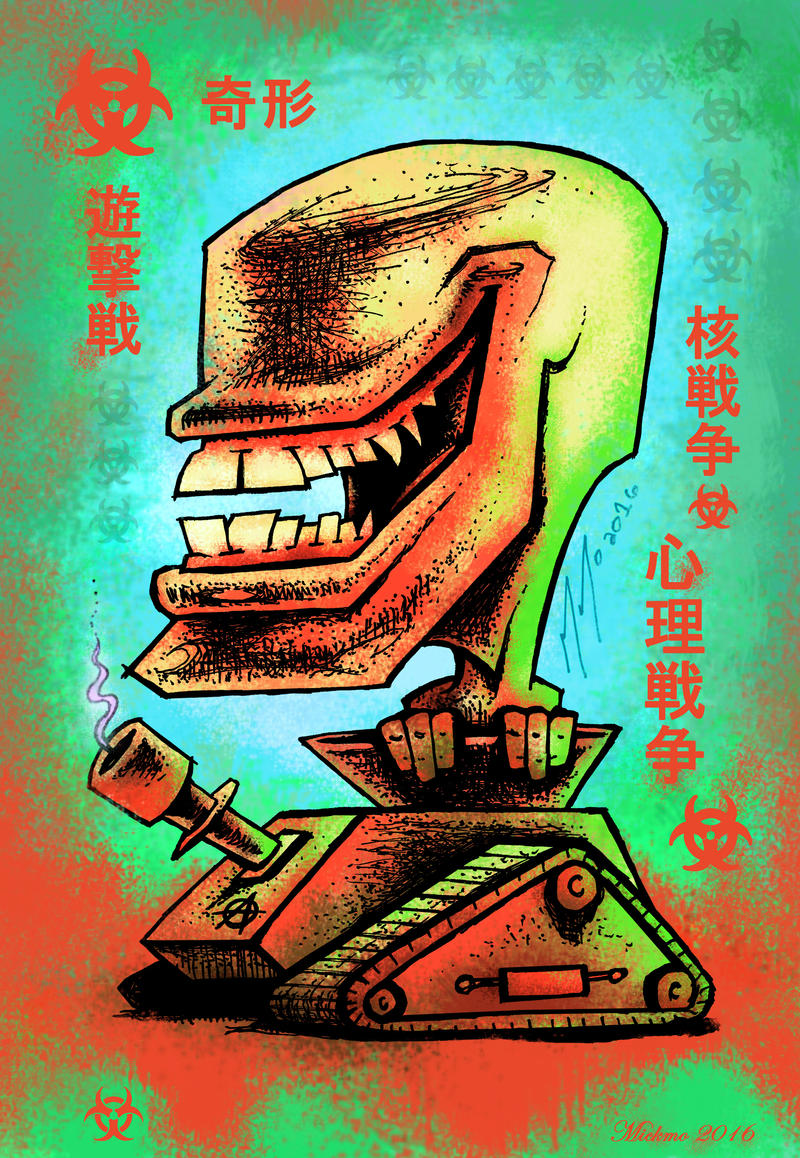 Watch
This is art about a mutant in a tank!!
I don't know if I intentinally made this tank phallic or not!? But this is what it became somehow! The ultimate war weapon of mutants everywhere!
Really I think this art is about warfare and psychological damage and scarring of a war. Lots of kanji symbols of CHEMICAL WARFARE and PSYCHOLOGICAL WARFARE in this one.
The actual art took me 2 1/2 days to do. 1 day for the drawing part itself, and 1 1/2 days to actually color it on a Monday late night. There is a lot of blood red in it. Once I carved out the solutions in this art, It all came together rather nicely.
It's not meant to be soft! It's meant to be REALLY HARD and INSANE!! Like a dirty battle!! It's ugly and it's harsh! Ravaging upon a person's very element of survival.
Well, anyway. I do hope you like this one!!