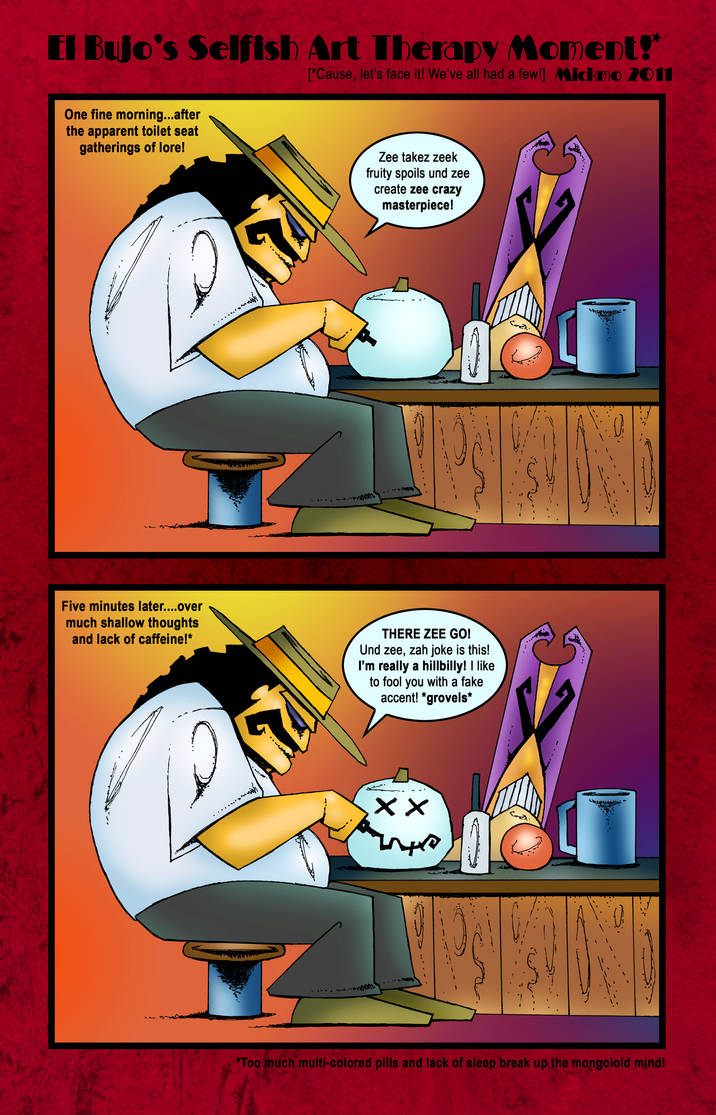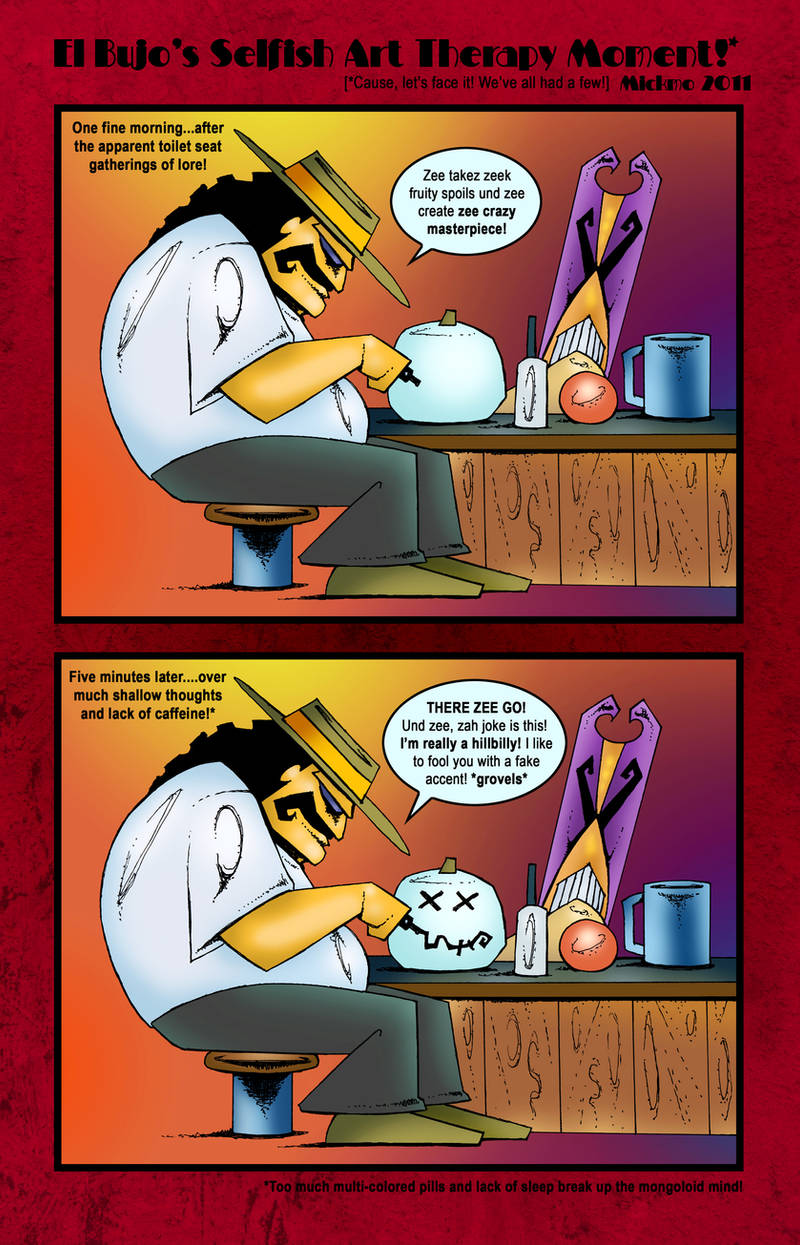 I was seeing if I had any of my older ANTARTIC PRESS – GOLD DIGGER ANNUAL or GOLD DIGGER SWIMSUIT art still in existence! [Though I can't tell you what publication it was in!? You'd just have to search for it in well-hidden back issues of comic books somewhere!]
And I found this one I did from 2011! And I haven't put it online anywhere till March of 2015! Probably inspired by when I was in art therapy for 4 months. And I was a volunteer assistant at the Kansas City Free Medical Clinic! They had strange people in the art therapy class who could barely draw stick figures! So this is what the art is all about for me!

HIGH-STRUNG VAGABONDS WITH SCHIZOPHRENIA AND ALL OF THAT!!

I was scouring issues of GOLD DIGGER SOURCEBOOKS to do characters from Fred Perry's rampant imaginations for several days straight!! Then one day, I found this obscure character named EL BUHO! [Which in Spanish, roughly translates into THE OWL!]
So El Buho is taking an art therapy course in 2011! BAD SPANISH ACCENTS AND EVERYTHING!! It seemed mildly amusing to me at the time! CAUSE INSIDE OF ME, I TOTALLY GOT IT!!

So I putted involuntary tributes to THE MAXX, which was one of the first comics i'd gotten published in during the earlier 1990s!

And El Buho is drawing on a melon-thing with markers and cheap-ass pastels provided for him in art therapy class! And expressing his rough emotions! RUDIMENTARY ART SKILLS FROM THE BOTTOM FEEDERS, I SUPPOSE!? Heh!

I can't remember if this was published in black and white or color!? Cause Antarctic Press was always on strange publishing budgets! But I know it got published in one of the latter annuals and/or the swimsuit comics!!
Anyway....I HOPE YOU LIKE IT!!