This isn't only unfair anymore. This isn't just a troll dick move now. This is Herod's Law now, and it has to stop!
My dear audience, and any passerby who may listen, I need your help. Just today, I received another Report Notification of "Underage Sexuazilation" in my correspondence. Did I upload another Panty Shot Work? No. The worked accused is this old one: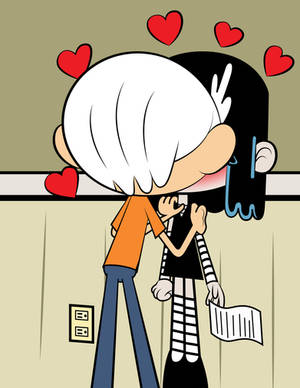 Look, I know Incest is not everyone's cup of tea, many of you should be already tired of the Loudcest Trend too, and I understand that. However, it's so stupid to consider this drawing as Rule 34 Material. Kids kissing is old as media itself, and regarding it as "fucking" is so ridiculous even for the most extreme Social Justice Warrior.
Even if I find this accusation false, the work has the great disavantage of featuring incest, and that's something the dA Staff won't let go scot free; I'm pretty sure of that after my last incident. They don't want any controversy, and they would want to play "better safe than sorry".
Seriously, guys, I don't know what to do. Last time I got an unfair Report Notificaction, I tried to make the first step and sent an email explaining the issue to dA itself, and it didn't work. Then, I politely fought for the forgiveness of this work after it was put in hiatus, and I lost. I know I can't let this slide because of how double standard is the administration here in dA (it's way worse than in Twitter), but I don't have any idea of what to do.
Please, I beg you for some advice in what can I do. I don't want to summon a lynch mob againts this site, but this is a complete injustice that must finish now. Again, it's OK if you don't care for this fanart, but it's so unfair I'm going to have deleted one of the work from my gallery with more views and faves; the "Loud House" fanarts are really a big investment. If there's a way to fight against this injustice, please, let me know. Also, please spread this message sharing the journal link; if I lose again, I want at least to warn other people who make this kind of fanart too.. This Political-Correct Censorhip must stop now. If today they consider two kids sharing a kiss as "Underage Sexualization", what's next? Hugs? Holding hands?
Thank you for your time, and see yoU!