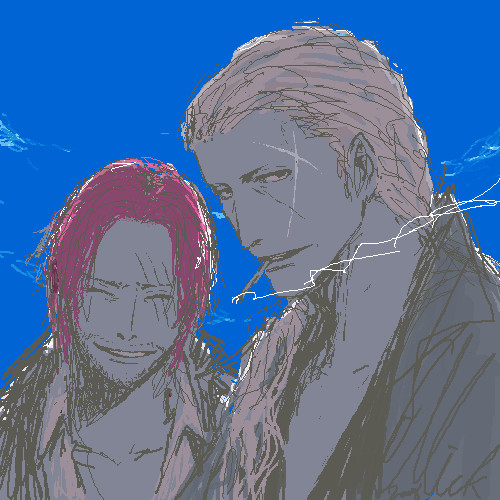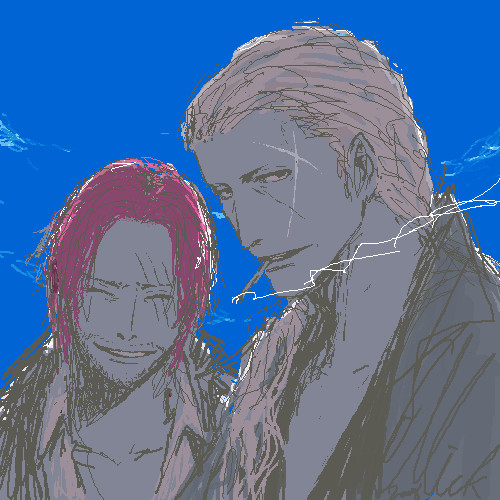 Watch
傑克 + 班.貝克曼
是說自從尾田說了貝克曼「可能是漫畫中最聰明的人」(我忘了有沒有之一)之後我就一直在期待,結果他根本完全沒有戲分嘛 T_T
Shanks & Ben Beckman (C) One Piece by Oda Eiichiro.
Love them!!! XDDD
tumblr

Love 'em too! They are soo great!
Reply

Oh myyyyy~ I love this soooooo much !
Reply

Oh my, they are so epic!

I love them together, specially Ben! <3
Reply

I love Ben *_* though when he is old, he looks scary T_T He is better on fanarts .)
Reply

I love him too! Even he get old! XD
Reply

Nah... I mean grafics in the anime... Ben looks somewhat strange. Anyway, I have a thing for smart men X) Especially if these men have some nice scars. XD
Reply

Oh, everything is strange in the anime for me v_v;
So I guess you like Crocodile, too...??
Reply

Crocodile is... ok, I suppose. On the one hand, he is hot; on the other hand, he isn't the kind of man you would like to be around most of your time. Too violent.

Master Rayleigh is great! Especially when he was young. Though, look isn't the main thing here... )) Hadn't watch OP for some time and when returned to it, I was surprised to find out I actually adore the elder generation )))

_______________________________________________
I'm terribly sorry for any logical mistakes,
if there are any. I need to improve my English, I know ._."
_______________________________________________
Reply

No problem! everyone has his own type.
Who don't like Rayleigh! I wish I could be like that when I get old! > <

Don't feel sorry please, my English also isn't good enough, perhaps it's my misunderstanding. =_=;
Reply

I love Shanks, too *_________* !! He's just so cool and adorable at the same time <3333 !!!
Reply