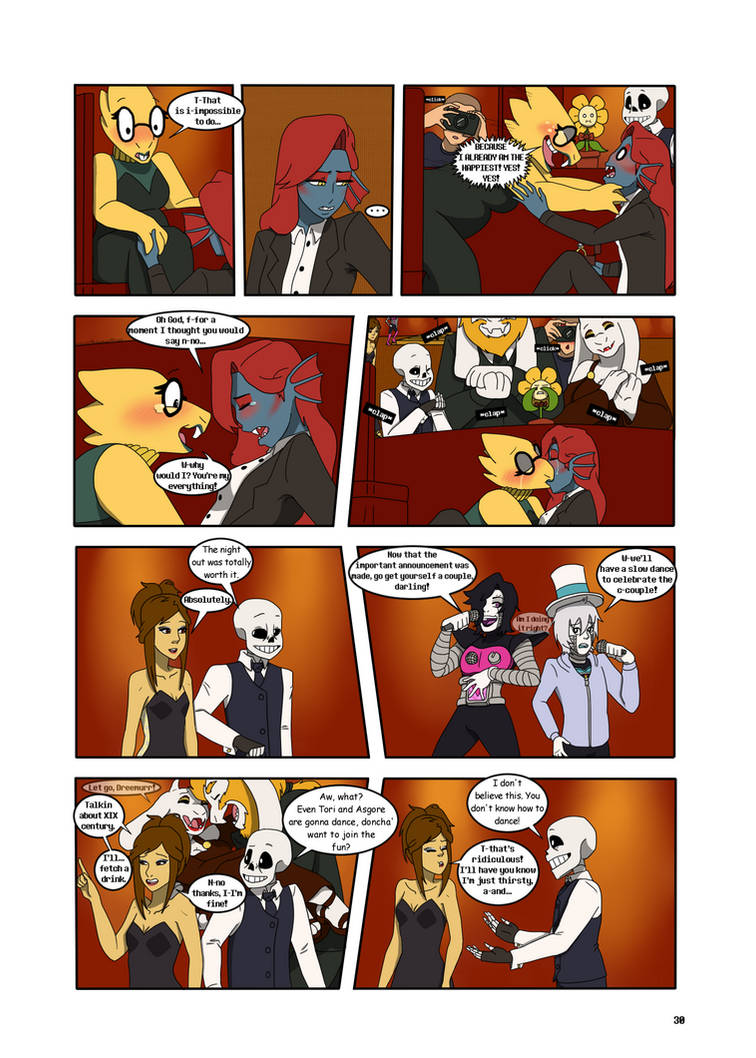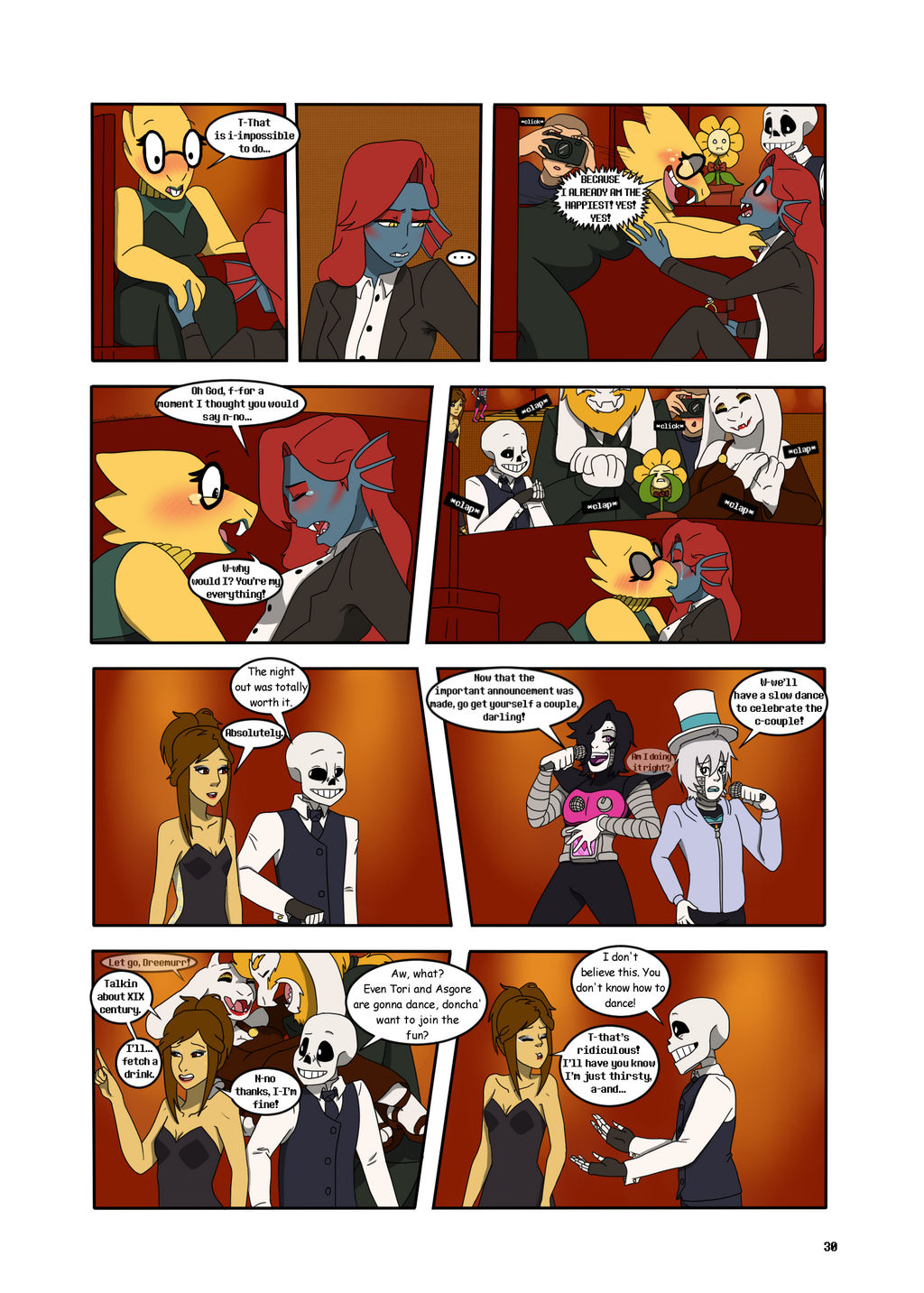 Watch
ALL OF YOU WHO SAID ALPHYS WOULD SAY NO SHOULD BE ASHAMED OF YOURSELVES!...I'm predictible as shit XD BUT THERE YOU GO PEOPLE! OUR LITTLE FISH IS FINALLY A WOMAN!... FISH-WOMAN!
U
ndertale belongs to Toby Fox, I do not own any of the characters used in the comic.

First
Previous
Next

Sans is right, Frisk. You should enjoy the fun... while you can...

...
...
Countdown to chaos: 4