- Interview by Steven Nossiter (aka

Phostructor
)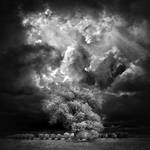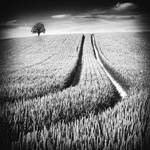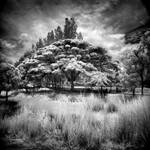 The top admin for r72 is MichiLauke

. Michael Laukeninks, a humble fellow from Hamburg, Germany. He initially declined to be the subject of an interview, until most of the other admins unanimously agreed it was a good idea. He guides r72 with a very light touch, always seeking consensus and what is best for the group. He is also quite modest about the photography he does.

The photographs Michael makes, both Infrared and visible light, are on a very high level. While often deceptively simple they are images one can return to again and again. His landscapes frequently include dramatic skies that create a dynamic atmosphere. His sense of light is often subtle, yet central to the success of his pictures. His rendering of contrast, for display here on dA, always suits the images perfectly, giving a remarkable sense of depth.

His talent as a photographer is what moved me to ask him to be interviewed for r72, and on the occasion of the group's seventh anniversary nothing could be more appropriate than to feature him.

Michael was born in Saxony in 1945. Currently retired, he had had a varied career as a musician, a music producer, and a music journalist, among other things. He enjoyed traveling from an early age, taking black and white photos of his travels, and processing and printing them for himself.

He currently uses converted Sony F828 and W50 cameras for his IR photography, as well as using another F828 with filters on the lens. Photoshop is his software of choice.

When did you first become interested in photography?
At about 12 years old I started to take photos with my simple Agfa Clack 6x9cm Film Camera, later with another 35mm film Agfa Automatic Camera. With this camera I had the opportunity to sell some photos to newspapers and photo magazines. When I was about 17 years old I bought a Mamiya C220 6x6cm Camera with a 180mm lens which allowed me to make professional quality photographs.

Did you like darkroom work?
Yes. It was a very creative "handiwork". The smell of the chemicals I have still in my nose. And also I remember the brown colors of my hands and nails which hold on for days because the chemicals were too strong for my skin. I worked in my own improvised darkroom in the bathroom with some sponges to develop and produce big b+w posters at home because the chemical fluid bowls were too small.

Starting when I was 12 I spent a lot of my time in a boy scout group. We traveled 1.000 kilometers to Sweden by bicycle. I played guitar, banjo and bouzouki and made some b+w photo shots. We also went to Yugoslavia, Greece, Turkey, France, Spain, Morocco. I was seldom at home. Then, when I was 20, I started to play music in a folk rock group which was soon a top music band in Germany. I was also the photographer, manager and producer of this band.

What is your level of arts/photography study?
I only studied "the practice of life" and worked in many different creative jobs.

Have you had any brick-and-mortar shows? Are you published? Have you won any prizes for your photos?
Some of my pictures were published some where - but more by chance. I got a lot of money for these photos. But I never earned money only with photography as a profession, it was just a hobby and I invested all this incoming money very quick in better equipment.

At the age of 15, and again at 17, I won the "German Youth Photo Prize" sponsored by the National Government Family and Health Minister. I saw my own photos in sizes of 4 x 5 meters at the "Photokina" in Cologne - at that time the world's biggest commercial Industrial Photo Exhibition. That was a huge inspiration for my life.

This is a scan of the winning picture when I was 17 years old - made with my Mamiya C220 6x6cm Camera with a 180mm lens: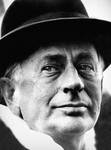 Dr. Paul Nevermann
Mayor of Hamburg 1960 - 1965
Scan of an old analog b/w photo (1962)
Contest winner of "Deutscher Jugendphotopreis 1963"
Contest winner of www.deviantPhoto.eu "Portrait-Contest 2004"

Seven years ago, when my son was 14 years old, he inspired me to return to art photography because he opened www.photoboard.de. He allowed me to be a "moderator" in his community. He showed me deviantART and pushed me to be also a member there. He has left the field of photography and is producing movies now - with my 5D Mark II - yet I am still taking pictures!

Is there any single photographer you hold in highest esteem?
There is more than just one, but Max Scheler was in the 60's one of the best German photo journalists. He saw some of my photos and said to me: "Good photography cannot be learned. You either have the eye for it or not. And you have it. Technical knowledge is good but not important."

I still think this is very true. A good musician can play on a bad instrument and some good music will come out. But a bad musician will only produce a bad sound even on a Stradivari violin. This is just an analogy. But this might be also true for most of the fields of photography.

Today some cheap digital cameras are very good and produce with some luck exceptional results even in an amateur's hand. The inbuilt "Intelligent Automatic" is astonishingly good. You really can forget technique aspects and can concentrate on the artistic intention. But of course some technique and knowledge are still needed to make highest quality photographs.

There are also some other photographers that I like very much, such as James Nachtwey!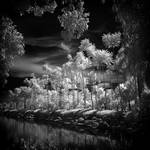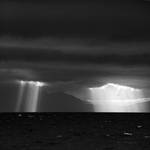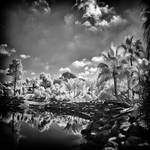 Some of your most striking images are from Thailand - what is your connection to Thailand?
Just love. Love of the people, of their open hearts and minds and of the open Buddhist culture and the fantastic landscapes everywhere. There is more freedom and tolerance in Thailand than in any western country, even under a military government which governed Thailand for some years ago.

How did you encounter IR photography?
On deviantArt I saw some magical IR pics from gilad and MichaelMagin. And MichaelMagin gave me some tips. So I started to make IR experiments with my 20D. But this camera produced big hot spots and worked only with very long exposure times. It was unsatisfying. Then I discovered that my Sony F828 worked very well for infrared photography.

How much of your photography is IR versus normal light?
Now? 70:30? 80:20? 50:50?. . . I really don't know. It depends on every moment and on the Camera I take with me.


It appears you have been almost exclusively black and white and square since mid December - any comment on that?
Black and white photography has for me much more power than color photography. That is no secret and has been done for many years by many other photographers. But certain B+W and square photography for me is totally modern and also perfect in itself. Suddenly I discovered this. xMEGALOPOLISx and Hengki24 are practicing this already for years. Other deviants founded new groups on deviantART with only "monochrome squares". I discovered it for me. I found a lot of pics of my own gallery would fit for this. And I still work on this area and hope to get more sensitivity and perfection in my post production.

Some color photos are just some normal good photos. But when I start to "transform" one in b+w, cut in square and start editing brightness, contrast, curves etc., I feel a kind of magical aspects are coming out of the picture. This inspires me to work more and more in this way. And I think I found now some kind of my own style in photography.

Do you ever shoot 6x6 film anymore?

No – someone stole my wonderful Mamiya C220 on a hitch-hiking tour through Germany in the 70's – and this was the end of my 6x6 film camera adventures. I changed my main job at that time and worked in a big Northern German Radio Station in the Pop and Rock department and made a lot of weekly radio shows. Still I'm dreaming to buy some time in future a digital Hasselblad or an equivalent.

Is your approach very different with digital than it was with film?
I discovered digital photography about 8 - 9 years ago together with my son. And I was fascinated what the digital field of photography is offering for a variety of possibilities.

Do you enjoy the "digital darkroom"?
Oh yes - Photoshop started very very simple but it is now more than any analog darkroom of the past.

Do you think much about people seeing your work, or are you more driven by inner forces?
Together with my son I just started to make photos after a long period of no activity in this field. He forced me to make some better shots. He brought me into Internet Art Blogs. He and some inner forces drove me forward. I wanted to show him how you can make some fantastic photos because of those earlier experiences in my youth, but he showed me what ART is. So I am still learning a lot from him.

What kind of reactions do you hope your work will evoke?
The deviantART system is a very clever and commercial one. You publish a photo and within 24 hours you have a lot of reactions. "+Fav's" and all this "Awesome's" and also some comments which reflect in one way or another your own standard level. You are learning what is inspiring for others and what not. So there is partly the hope getting some fine reactions, and also the hope of inspiring others. Both are working hand in hand.

But my inner main motive is to capture some little part of the huge and perfect "Mother Nature" which is so creative and inspiring. And if I come a little bit closer with my little camera equipment to the real impressions of what the world is offering than I am really happy.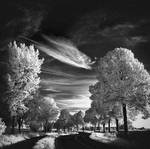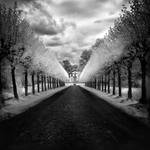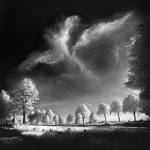 r72 is a very successful and growing group that you should be very proud of. How did you wind up in charge?
r72 was started long time ago by other deviants. I came into this group about 3 or 4 years ago as a normal member. The last admin asked me whether I could admin the group because he had two broken hands by accident...

How much time do you spend on your administrative work?
I hate administration! But this very specialized group is worth the effort. That takes about one hour a day, if you are able to make quick decisions.


I hope r72 will remain a super group. Our members have donated already half of the costs. I would be very happy if some more money comes in for that. And I would like to make an proclamation to the dA headquarter to move down the exorbitant yearly costs for super groups! We give our best works and our precious time for dA and have to pay for it. That's not social and up to date, dear dA headquarter "millionaires"!



Is your level of enthusiasm as high now as when you started?
Yes. In the beginning it was new and interesting. Now I can see I have developed my photography a lot. And that is very uplifting!

Are there any general ideas you would suggest the members of the group think about?
Maybe we can arrange some member meetings in future? Or we can publish a book with "Best of r72" photos. I know it is difficult because of all this copyright things but it is a question to every single member if he or she wants to be a part of the book - or even of a calendar 2012. And maybe we can use more the poll instrument of our group if interesting questions or voting come up.

Any general suggestions to improve as photographers, or as IR photographers?
Don't stop making any kind of experiments. You are your own best critics. You will improve step by step for sure. All happens only in the brain. So never stop your ideas. Someone said: It's never too late to achieve the shot you were hoping to get...

And be aware: All photos coming out of a digital camera are already "manipulated". Purists don't have a chance! So don't be afraid about post production in Photoshop or other software. No camera - no photo - is perfect! Only nature is perfect. We can come closer and closer to discover the wonderful nature. So just open your mind and wake up other people with wonderful shots of magical nature to create a better world.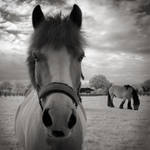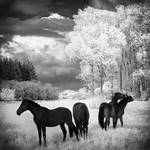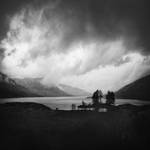 - Interview by Steven Nossiter

(aka

Phostructor)

-->> some news articles news.deviantart.com/article/12… news.deviantart.com/article/13…
-->> some journals michilauke.deviantart.com/jour… michilauke.deviantart.com/jour…


This Journal Skin was designed by
Night-Beast

Fascinating, Michael. Many interesting points made. I agree re B+W images - you must concentrate more on form, tones and composition. Also square format has been denigrated in art and photography for years and it is good to see that people like yourself promote the format. I would certainly be interested in the "book" idea. I understand that books can be published solely in electronic form and yet sold as well. Perhaps we need to look into that more.

Thank you very much for giving us the benefit of your experience and thanks also to Steven for carrying out the interview.

Cheers

David