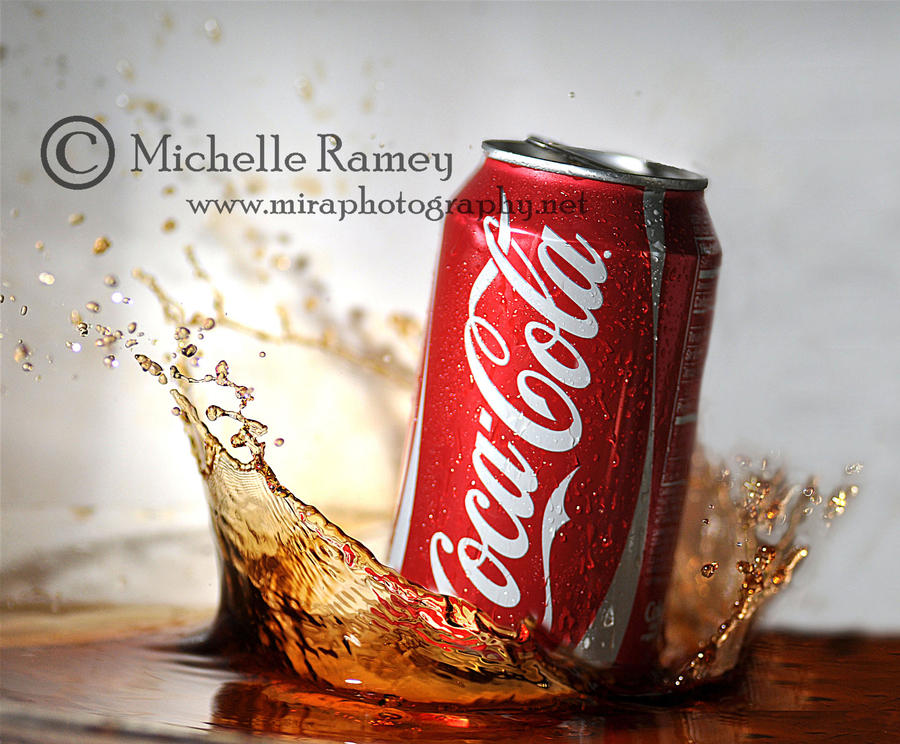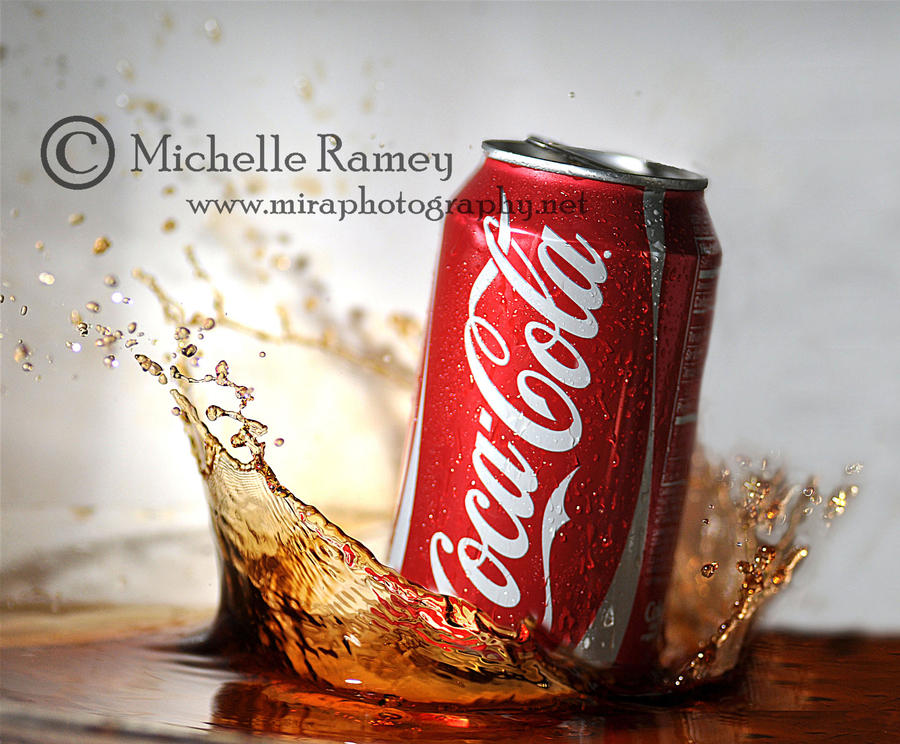 Watch
Edit: Stolen and edited so many times now I added a big obnoxious watermark. Thanks, art thieves.
Just some fun with Coke, inspired by a can I saw laying around. My mind works in odd ways

...The walls of my bathroom and I are now covered in soda!
-----------
Tries: 500
Done in my "bathroom studio."
More water art: michelleramey.deviantart.com/g…
First off, I just have too say how stunning this is!
The colours are ABSOLUTELY Beautiful!

The contrast between and red and browness of the liquid is fantastic. It really shows how this is not only one image, but too.

The clearness off the shot has also been captured wonderfully. There is no movement lines or smudge near the can, which has obviously been dropped to create the splash.
The simple shape of the can also acts as a vector, the audiences attention is immediatley drawn towards the movement of the liquid, as you can't see movement anywhere else.
It's probably what you want too.

Afterwards, you start to look around the image, and you can see the condensation on the outside of the can, making the drink look chilled and refreshing!

It's a great piece for advertisement, I would say!

You have done an amazing job on this! I LOVE it!
Keep it up! xx

The Artist thought this was FAIR
66 out of 68 deviants thought this was fair.
Oh. My. God. I love coke and you just nailed my soft spot! I have a craving, for coke art. I can never take it very well, but you just hit the nail on the head!
Seeing that the coke can is wet, it shows how much effort you put into it. The pop naturally, well, pops from the red can! Seeing them put together in so much contarst. just, wow.
All of the colors blend together so wonderfully, and it just seems so professional! (Not that you're not professional, it's just that... It could belong in a comercial!)
Another good thing about this picture is it's an action shot. There's a big difference between action shot and a snapshot. This has it falling into the coke, the pop splashing all over. You caught it in the act. This critique would be very different if you had a picture of the can floating in the pop.

I love this, and I hope you contact Coca-Cola. They might feature this on their commercial!!!
The Artist thought this was FAIR
24 out of 26 deviants thought this was fair.