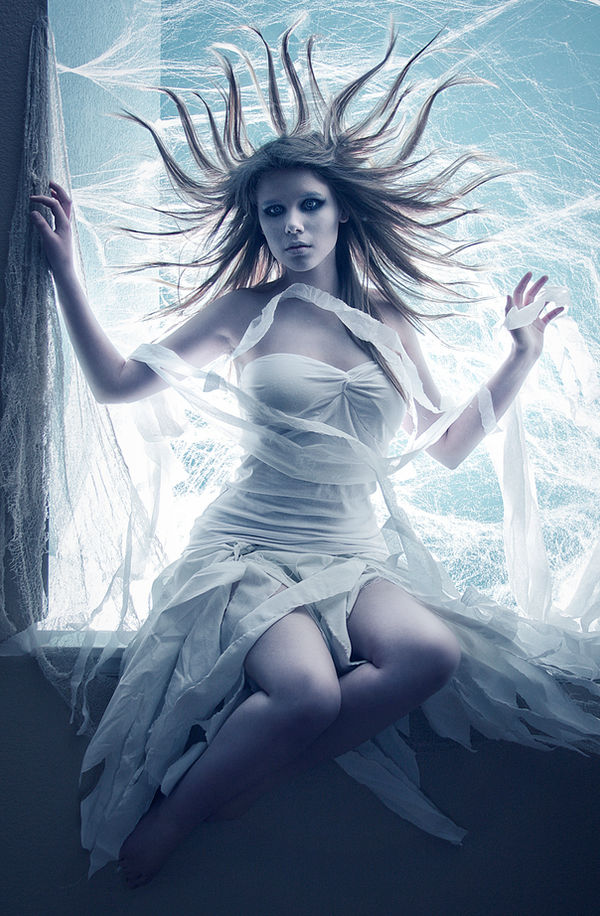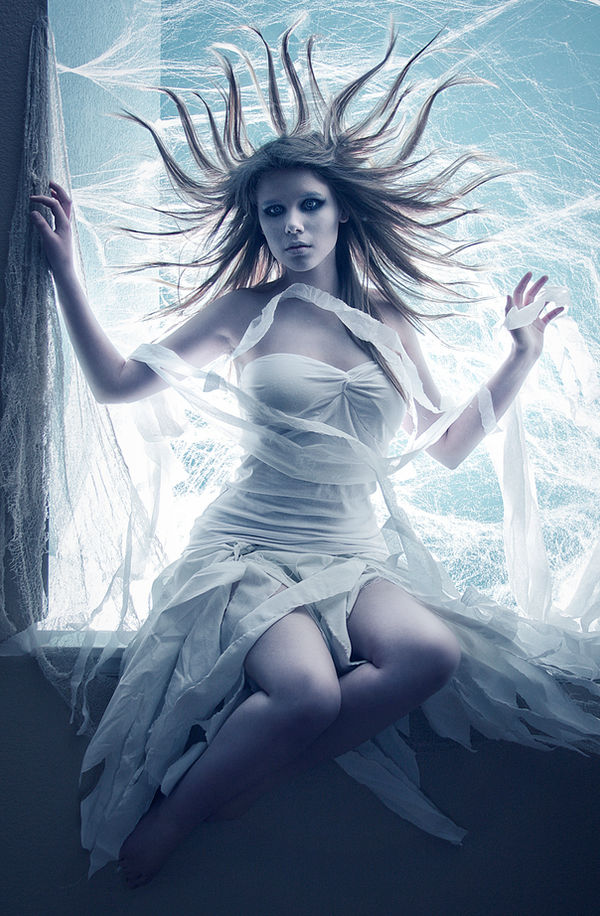 Model & MUA:
Cashoo
Photo: Me
michellemonique.deviantart.com…
Behind the scenes:
michellemonique.deviantart.com…
I want to thank

for being such an amazing model and helping me put this picture together :] If it was anyone else it wouldn't have turned out so well <3
You should check out her awesome art too
*******PLEASE READ IF YOU HAVE QUESTIONS*******
They can be answered in the behind the scenes:
michellemonique.deviantart.com…
HER HAIR IS STANDING UP BECAUSE I TAPED IT TO THE WEB.
STOP ASKING HOW I DID IT.
seriously people, I'm getting this question like 10 times a day. READ BEFORE YOU ASK.
Daily Deviation
Given 2009-04-28
Banshee
by =
michellemonique
The suggester writes, "It's truly beautiful and aesthetic. I love everything about it. The model, her expression, the outfit, the lighting." Indeed, this is quite an impressive set up! Be sure you check out the "behind the scenes" link in the deviation description to see how the photographer achieved this. (
Suggested by

my-dark-desire

and Featured by PorcelainPoet
)
The lighting technique that you've execute is professional and really beautiful. With the ability to command a subtle lited outline on the subject without overly exposing highlighted details, and so has the model played her part in building up the eerie atmosphere.
The hair really worked well with the chosen weblike texture, it complimented seamlessly.

For one thing I'm not too comfortable with is the rather awkward and uneasy cropping, it might have been the need to show more of the textiles and the web, but there are too much negative space to the right and both top and bottom, and most importantly the image being too busy and has lost a centre-of-focus it would be wonderful if a tighter crop were to be executed to retain a visual hierarchy, making sure that the model is the primary focus.

Overall, it is really beautifully executed, and its fun looking through the process on your journal entry.
The Artist thought this was FAIR
49 out of 49 deviants thought this was fair.
My friend Michelle,
Banshee is yet another example of your incredible talent.

To start with such a rudimentary set and such basic materials and create such a powerful, professional image is SO impressive! You have applied enormous imagination, plus professional skill and judgement. And all of that is put to the service of your keen artistic vision.

Please trust me, Annie Liebovitz has NOTHING AT ALL on you!!!

It almost scares me to imagine what you will produce when you have paying clients and professional equipment! I look forward so much to watching your art blossom.

And only 17 years old. Amazing.
The Artist thought this was FAIR
25 out of 26 deviants thought this was fair.