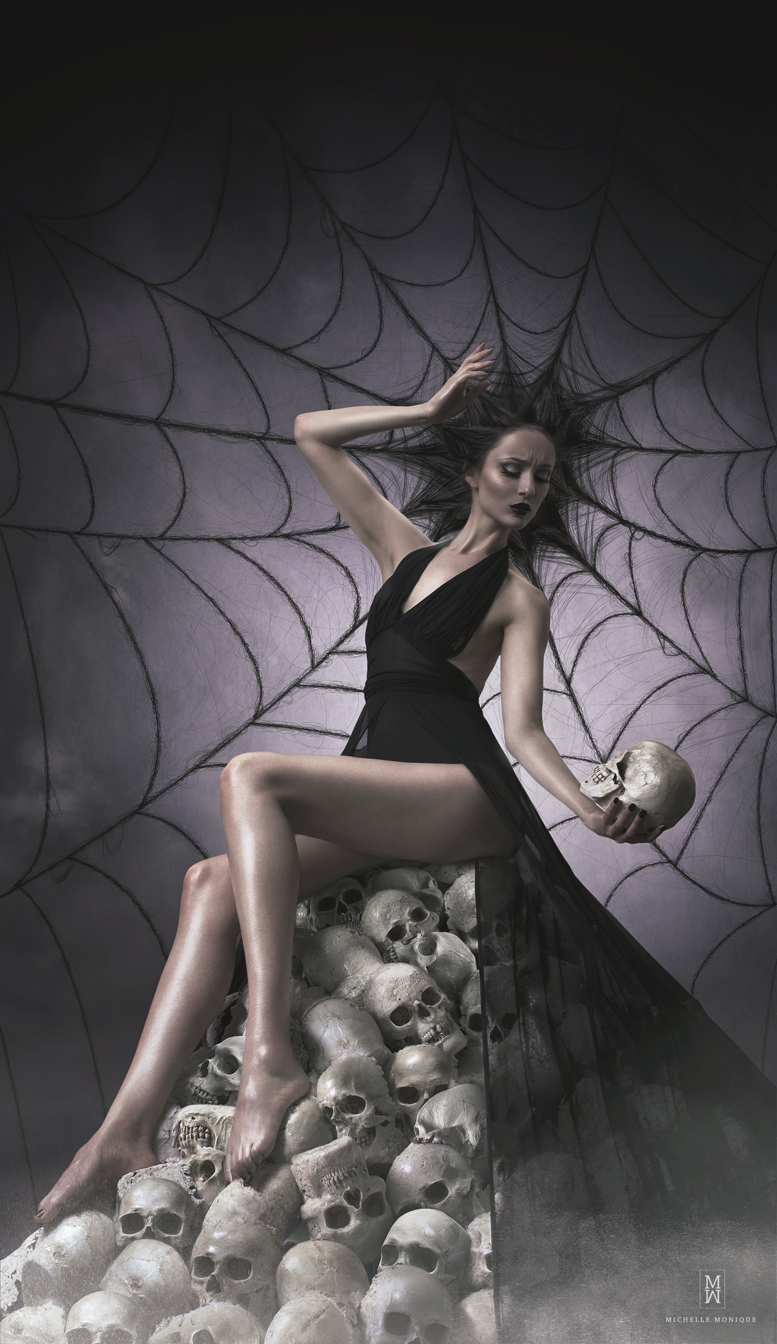 Watch
Halloween Series: Arachne
In this image I wanted to show how Arachne is cursed indefinitely by having her tied in place with her webbed hair. She is sitting on a pile of skulls which represents her victims. She is eternally faced with the crimes she has committed, yet she cannot stop.
I've been wanting to do a Halloween themed shoot for the longest time so I'm glad I was finally able to! Oddly enough, I actually got the idea of doing Arachne from watching a documentary on female serial killers (specifically "black widows"). I wanted to combine the imagery of Arachne's mythology with the lore of women killers from the 19th century.
The skulls were all made by me with paper mache, and then manipulated in photoshop to look more realistic. The hair is hand painted.