PENCIL ORIGINALS For Sale
Hey guys

!
I am offering some of my original pencil illustrations for sale! Below are the pieces that are still available: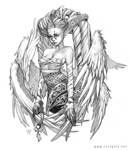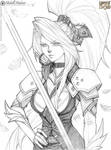 You are welcome to send me an
email at mhoefener@gmail.com
for pricing if you're interested!
I will be producing more new pencil originals every month that will be available for purchase! I will update this journal as new pieces become available

!
- Michelle
PATREON & COMMISSIONS 2016
More Info about my
Patreon
and
Commissions
for this year below

!
Michelle Hoefener Art @ PATREON
Become a patron at my Patreon to receive:
full res JPGs
/
step by steps
/
layered PSDs
/
process videos
/
photoshop brushes
/
works in progress
/
voting
/ and more!

Visit my Patreon here!

Michelle Hoefener Art @ Patreon
--------------------------------------------------------------------
COMMISSIONS
I am offering the following types of commissions:
pencil
/
ink
/
marker
/
digital
/
grayscale
/
full color
/ and more!

I will be taking payments at the beginning of each commission via
Paypal

To inquire about commissioning me and pricing, email me at:

mhoefener@gmail.com
Please use my email address above for commission and pricing inquiries instead of contacting me through DeviantArt, notes or comments. Keeping all commission inquiries in one location will help your inquiry be read and responded to sooner.
--------------------------------------------------------------------
Here Is The Current COMMISSION QUEUE:

Heather

Jessica S

Tony

Joy

Jason

Ant

Lisandro
My Art Tutorials and Tool Sets:


PATREON - PAST CONTENT RELEASE - ARCHIVE



My Art Elsewhere:



My Updates & News:



Other Useful Links: