This is the splash illustration I did for Riot Games for the Order of the Lotus skin for the champion, Irelia from League of Legends! This one was a great change of pace to work on because of the tranquil Chinese Lotus theme

!

I am taking commissions, you can email me for pricing at: mhoefener@gmail.com
(More info here:
COMMISSIONS OPEN!
)
-photoshop
Splash Illustration by me:
Michelle Hoefener

(c) Copyright 2015, Riot Games. All Rights Reserved.
-----------------------------------------------------------
More Art by MichelleHoefener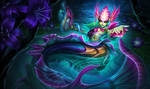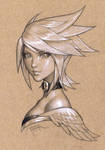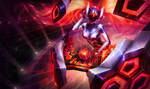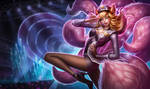 /
PATREON www.patreon.com/michellehoefen… / ARTSTATION / PORTFOLIO @ RAINGATE.NET / BLOG / TWITTER / FACEBOOK /
-----------------------------------------------------------
Image details
Image size
1750x1040px 1.13 MB