Description
This is
Leela Airstar
, a personal character of mine

! I originally designed her because I was really inspired to design a pink and white cyber girl! This was a really old piece that I started a number of years ago (2009) that I finally fixed up and decided to finish. I'm really happy with how far this piece came over the years!

I am taking COMMISSIONS, you can email me for pricing at: mhoefener@gmail.com
(More info here:
COMMISSIONS OPEN!
)

Close Up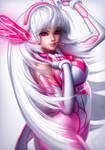 - Photoshop
This artwork and the character,
Leela Airstar
, are (c) Copyright 2015 Michelle Hoefener.
Redistribution or reuse of the character, Leela Airstar, or this artwork in any way is strictly prohibited
. Cosplaying and fanart of Leela Airstar are welcome! Please give me credit for the character if you post your cosplay photos or fanart online or display publicly. I would love to see your photos and fanart!
------------------------------------------------------
More Art by MichelleHoefener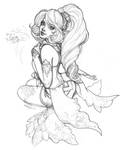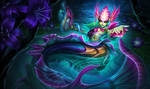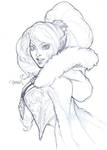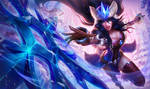 /
PATREON www.patreon.com/michellehoefen… / ARTSTATION / PORTFOLIO @ RAINGATE.NET / BLOG / TWITTER / FACEBOOK /
----------------------------------------------------
Image details
Image size
1126x1700px 748.94 KB