Here is the finished version for my newest illustration of my OC, Iris Moonluster, based on her newest design!

I am taking commissions, you can email me for pricing at: mhoefener@gmail.com
(More info here:
COMMISSIONS OPEN!
)
I wanted to show her in a forest courtyard temple after a morning rain, laying in a shallow pool of rainwater, resting and drawing on the water's essence to boost her magical unicorn/elf abilities to aid in her adventures!
Iris has the ability to draw on the essence of plants, water, moonlight, and other elements of nature to enhance her natural born magical abilities and even gain extra abilities.

- 40hrs / Photoshop

Iris Moonluster is (c) copyright me, Michelle Hoefener
MichelleHoefener

The step by step, full res JPG, Layered PSD, Photoshop Brushes and Process Video for this piece will be available at my Patreon (www.patreon.com/michellehoefen…) for Content Release 1 for August!



I am taking commissions, you can check out my commission journal for more info: Patreon and Commissions 2016 To inquire about commission pricing, you can email me at: mhoefener@gmail.com

This artwork and the character, Iris Moonluster, are (c) Copyright 2015 Michelle Hoefener. Redistribution or reuse of the character, Iris Moonluster, or this artwork in any way is strictly prohibited. Personal educational use, cosplaying and fanart of Iris Moonluster are welcome! Please give me credit for the character if you post your cosplay photos or fanart online or display publicly. I would love to see your photos and fanart!
---
More Art by MichelleHoefener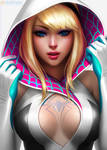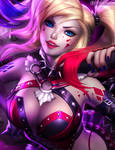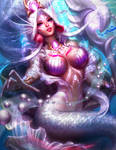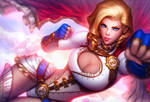 PORTFOLIO @ RAINGATE.NET ⚡ PATREON ⚡ GUMROAD ⚡ ARTSTATION ⚡ BLOG ⚡ TWITTER ⚡ FACEBOOK




Image details
Image size
1336x923px 1.23 MB