Hey guys

!
Here is the final Harley Quinn! This character was a nice change of pace

!




I am taking commissions, you can email me for pricing at: mhoefener@gmail.com (More info here: COMMISSIONS OPEN!)

Art by and (c) copyright me, Michelle Hoefener
Harley Quinn (c) copyright DC Comics

The step by step, full res JPG, Layered PSD, Photoshop Brushes and Process Video for this piece are available at my Patreon (www.patreon.com/michellehoefen…) for Content Release 2 for June 2017!

Artwork by and © copyright me, MichelleHoefener

Harley Quinn is © copyright DC Comics

---
More Art by MichelleHoefener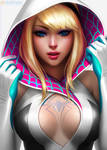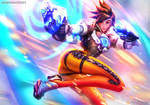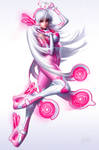 PORTFOLIO @ RAINGATE.NET ⚡ PATREON ⚡ GUMROAD ⚡ ARTSTATION ⚡ BLOG ⚡ TWITTER ⚡ FACEBOOK




Image details
Image size
918x1188px 686.16 KB