This is the splash illustration I did for Riot Games featuring Challenger Ahri, a skin for the champion, Ahri, and the 2015 Season for League of Legends

!

I am taking commissions, you can email me for pricing at: mhoefener@gmail.com
(More info here:
COMMISSIONS OPEN!
)
Splash Illustration by: me

------------------
Characters and artwork are copyright Riot Games, Inc. All rights reserved.
------------------------------------------------------
More Art by MichelleHoefener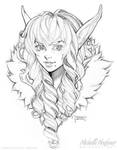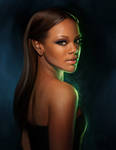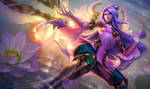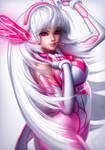 /
PATREON www.patreon.com/michellehoefen… / ARTSTATION / PORTFOLIO @ RAINGATE.NET / BLOG / TWITTER / FACEBOOK /
-----------------------------------------------------
Image details
Image size
2020x1200px 1.35 MB